Meet The All-New Audi Q5 Sportback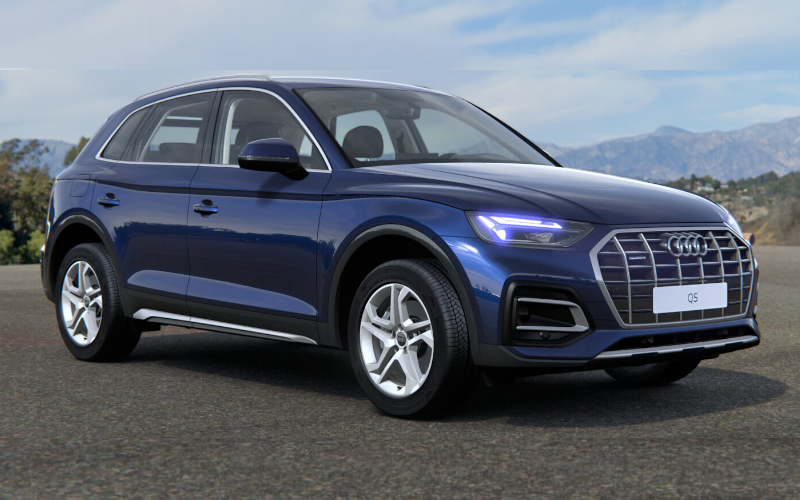 The all-new Audi Q5 Sportback is the latest addition to the Audi Q5 family and has adopted the style of a coupe along with the practicality of an SUV.
This is the perfect vehicle for those of us that have been awaiting the arrival of a family SUV, that still looks super sleek and sporty.
Here's everything we know so far about the new model...
Explore The Exterior
The new Q5 Sportback features a large front grille and a sloping rear end, making it look elegant yet resilient.
The sweeping shoulder lines emphasise the wheels and give the Q5 a strong, athletic appearance.
The new Q5 is home to rear LED headlights, in which owners can choose from different light signatures for an extra touch of personalisation.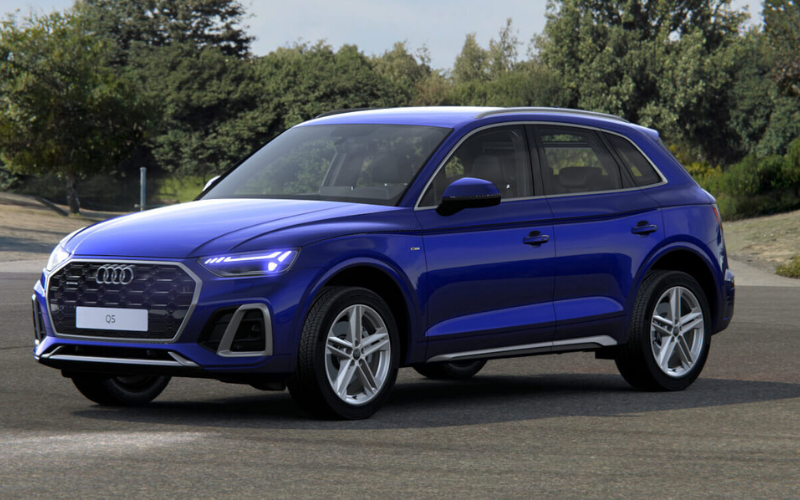 Sophisticated Interior
The new Q5's interior combines elements of style, sophistication and comfort.
With heated leather sports seats, offered in a variety of combination trims, you can tailor your experience inside the new Q5 Sportback to your preference.
In addition, the new Q5 Sportback comes with a 3-spoke leather, high multi-function, Sport steering wheel, in which the height and reach can be adjusted to suit the driver. Through this new steering the driver may have complete control of their phone, radio and navigation system.
The Q5 Sportback's interior boasts Audi's 12.3-inch virtual cockpit digital instrument cluster, which can be used to display the most useful information including the sat-nav map, meaning you can relax knowing the Audi Q5 Sportback will always get you where you need to be.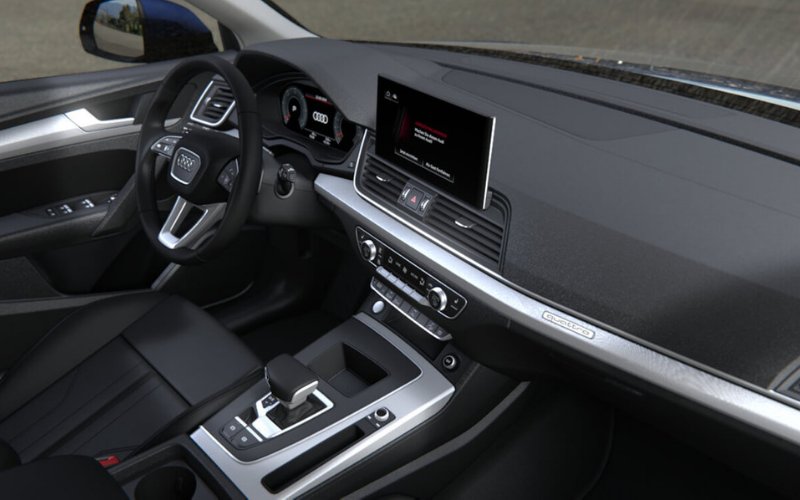 There is also a 10.1-inch touchscreen that runs the Audi's MMI infotainment system, in which the voice control system can be used to understand natural language, such as 'Hey Audi' and assist you in various tasks, such as, answering questions, finding a parking space in a residential area or even alert you if there is a broken-down vehicle in your way.
Finally, the 3-zone climate control can be used to keep a comfortable and consistent temperature, with separate controls for front and rear passengers; all occupants can experience constant comfort.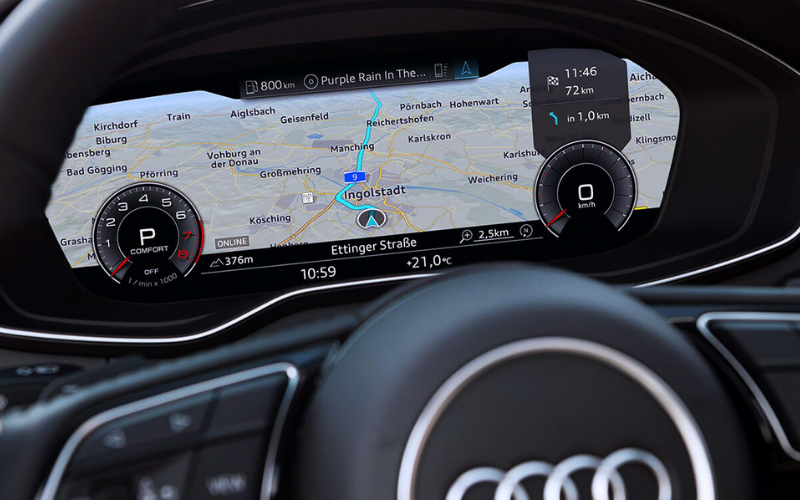 Innovative Technology
It is no surprise that the new Q5 Sportback features an extensive range of state-of-the-art technology, including a virtual cockpit that is made up of a 12.3-inch display, MMI Navigation, a Parking System, Cruise Control, an Audi Smartphone Interface and Audi Connect Infotainment.
Feel at ease knowing the new Q5 Sportback is looking out for you – reversing has never been so simple with a reversing camera that captures the area behind the vehicle in the MMI touch display. The cruise controller will be able to regulate speed on motorways and the speed limiter allows the driver to set a customisable maximum speed.
The Audi Smartphone Interface seamlessly connects your phone to your Audi and directly transfers your content onto the MMI display via USB, allowing you to stay connected to the digital world throughout every journey.
Audi Connect supplies high-speed 4G internet access in the Q5 Sportback via an embedded SIM card at no extra data charge. The highlights of this includes navigation with Google earth when using MMI Navigation, destination input and travel information.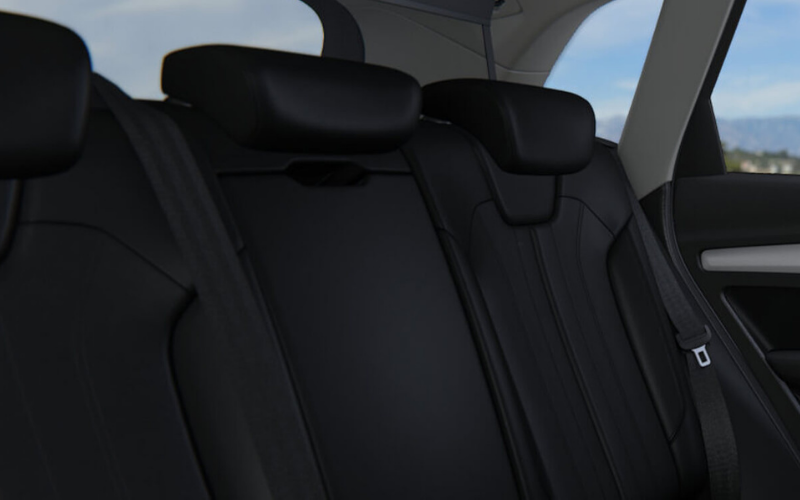 Space and Engines
A family road trip is no hardship to the new Q5 Sportback, as it boasts a spacious boot that can carry holiday luggage with ease. Additionally, the rear seats are able to glide forward in order to increase the available boot space even further.
The engine that will be featured in the initial launch of the new Audi Q5 Sportback is a 2.0-litre diesel engine producing 201bhp. This is a self-charging hybrid that uses small amounts of electricity to allow the engine to 'cruise' under light loads, for example, on the motorway.
There will be a more extensive range of engines available after the initial launch, such as powerful V6 diesel engines, 2.0-litre petrol engines, as well as two plug-in hybrid variants that are set to be able to travel for around 30 miles on electric power alone.
Prices for the new Q5 Sportback are estimated to start around £48,000 and the release date is yet to be disclosed. However, stay tuned as there will be more information on the Q5 Sportback announced as soon as possible.
In the meantime, why not take a look at the current Audi Q5 offers we have available on our website: