Meet The All-New BMW X3 And BMW X4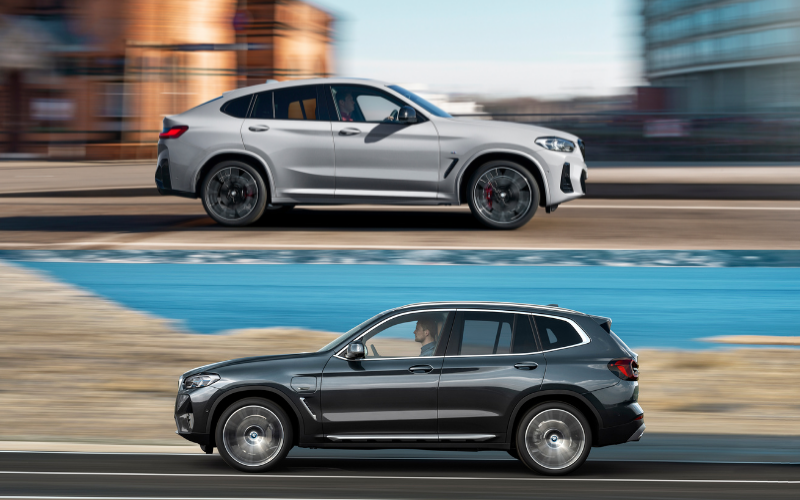 Sporty, sharp and sophisticated, the latest generation X3 and X4 are set to boast enhanced athletic styling and more equipment as standard.
From design tweaks to upgraded technology, find out why we can't help but love these all-new X series models...
Performance
The all-new BMW X3 and X4 line-ups offer you an excellent choice of powertrains – both petrol and diesel engines are still available, in addition to 48v mild-hybrid technology as standard.
Creating a more efficient drive that saves on fuel and reduces emissions, the new X3 and X4 are powerful SUVs built for the modern world. Giving them impeccable capability and handling too, both the refreshed X3 and X4 host All-Wheel-Drive and an eight-speed automatic gearbox as well.
Additionally, a punchy plug-in hybrid option is still available for the X3, providing up to 31 miles of all-electric driving.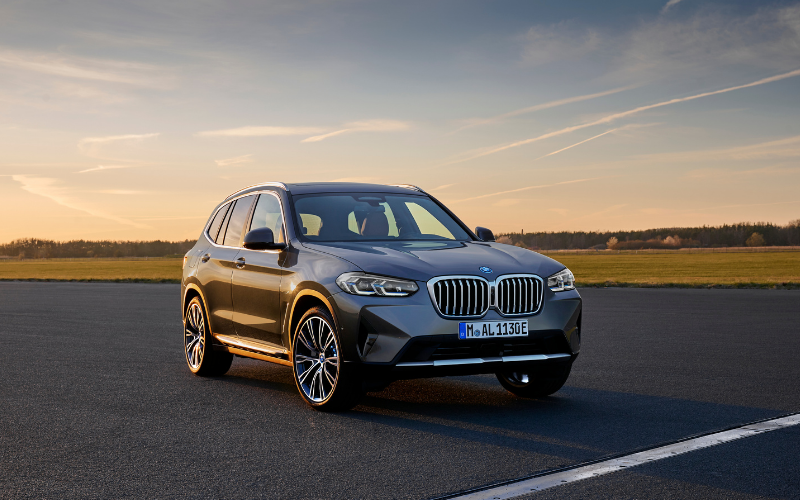 Design
Both the all-new BMW X3 and BMW X4's designs have been revamped, making them more menacing on the road than ever. Their iconic BMW kidney grilles have been enlarged and are now made of a single piece, rather than split up by the bodywork.
As standard, both the all-new X3 and X4 feature adaptive LED units, whilst the headlights are altogether flatter and more striking.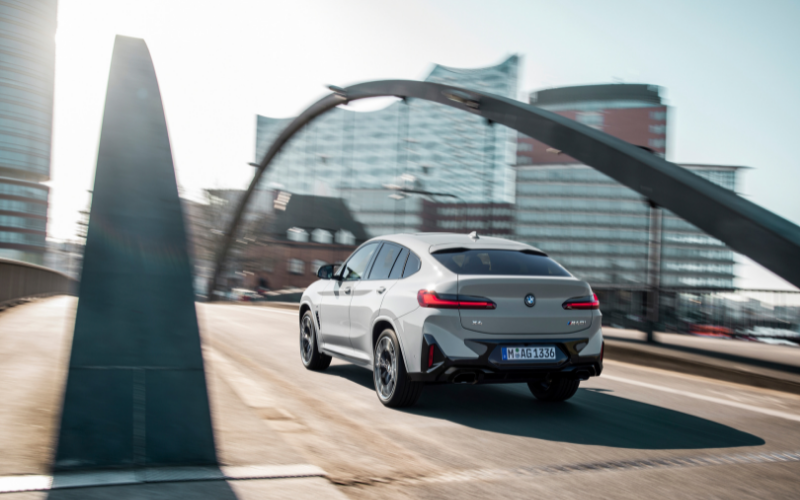 Smooth and sleek, changes at the back of the X3 and X4 aren't drastic, although the new X3 now boasts upgraded taillights.
If you opt for the M Sport variant of these models, expect a fresh 19-inch alloy wheel design, with 20- and 21-inch units available as options.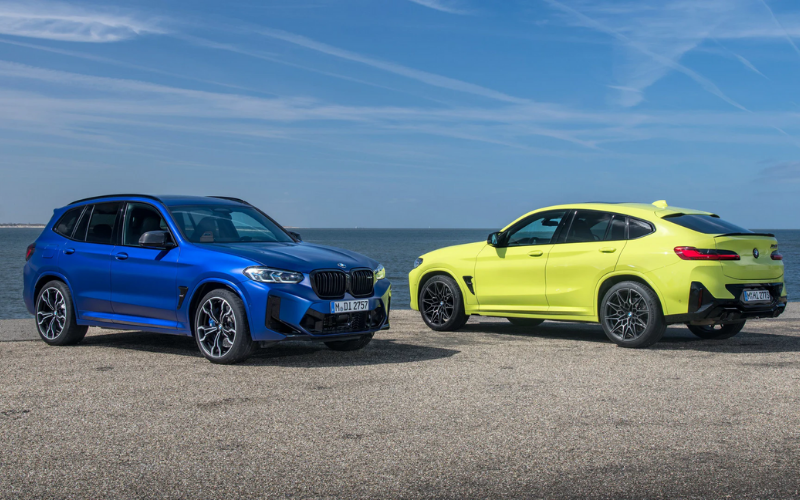 Interior
When stepping inside either the new BMW X3 or the new BMW X4, you'll soon notice a refreshed infotainment centre and many upgraded, premium details.
The centre console within both models has been given a complete redesign, presenting a contemporary, sleek climate control system that houses all operation across a simple row of buttons.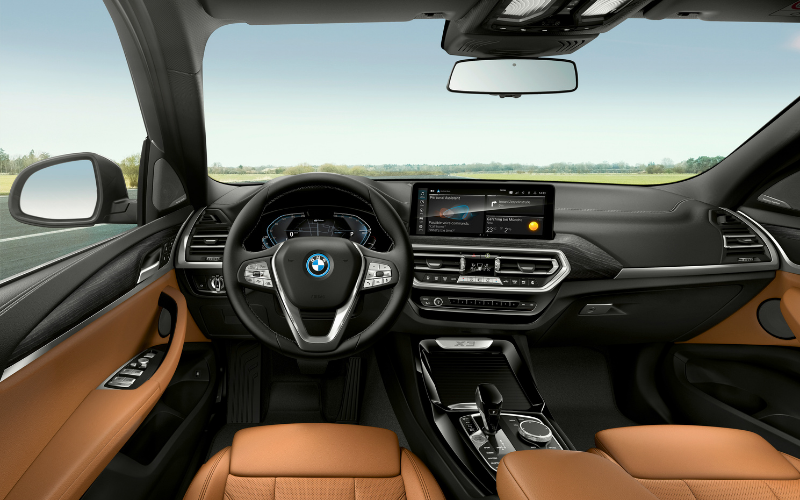 BMW X3 Interior
As standard, expect a crisp 12.3-inch touchscreen infotainment system, plus new luxury leather sports seats; this combination affords you ultimate comfort and convenience.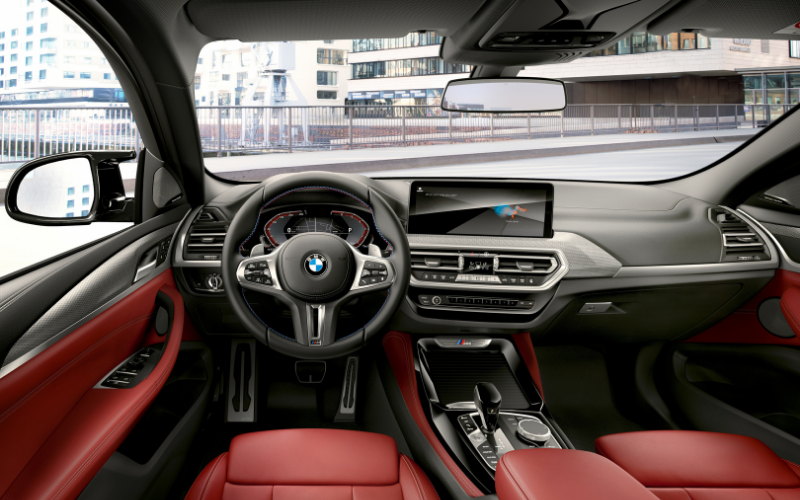 BMW X4 Interior
The all-new refreshed versions of the BMW X3 and X4 SUVs are now on sale, with prices starting at £43,370 and £49,010 respectively. First deliveries are expected in September.
Click a link below to find out more, shop online or even book a test drive: