Meet The Future of Electric Vehicles: The World's First Solar Powered Car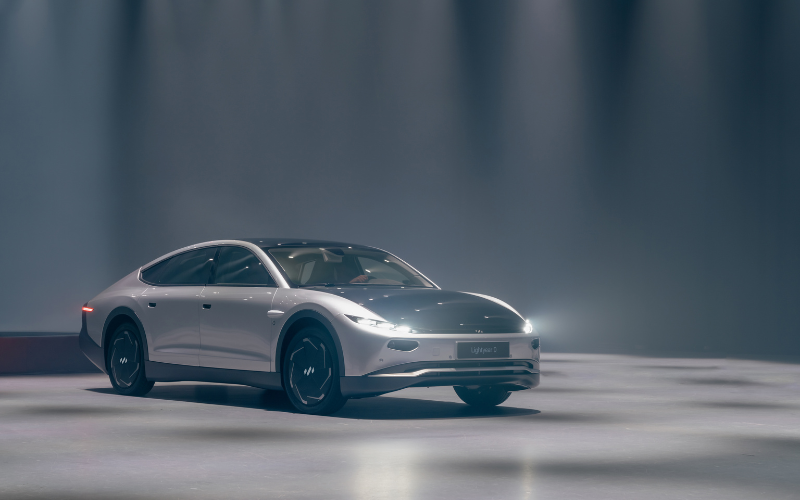 With EV's becoming more common on the roads, Dutch startup company, Lightyear, has developed a new form of electric mobility. Lightyear 0 is the world's first solar powered car that is set to get into production in Autumn 2022. The vehicle will be able to travel for months, powered solely by the sun and without the need to be charged.
Lightyear 0 has been in planning for over six years and first deliveries are expected to take place as early as November. The minimalist design incorporates five square metres of patented, double curved solar arrays, which will allow the vehicle to charge itself while on the road or parked up.
In optimal conditions, Lightyear 0 will power itself with 70km of range per day, on top of an estimated 625km WLTP range. With an impressive solar yield of up to 11,000km per year, drivers will be able to drive for months without the need to head to a public charging point or plug into a household outlet.
One of Lightyear's main aims throughout the six year development process has been to develop a car that alleviates strain on the planet and the driver. Every design detail has sustainability, minimalism, and comfort in mind.
Lightyear 0 features the most efficient electric powertrain available today and is the most aerodynamic family car to date. The car may measure five metres in length; however its total weight is only 1,575 kilograms and can reach top speeds of 100 mph, accelerating from 0 - 60mph in just 10 seconds.
The sleek interior incorporates a 10.1 inch touchscreen infotainment system with cloud-based updates, as well as vegan and naturally-sourced materials throughout the cabin. Materials include ecological microfiber suede seats, as well as rattan palm detailing.
Lightyear Co-Founder and CEO, Lex Hoefsloot, said: "In 2016, we only had an idea; three years later, we had a prototype. Now, after six years of testing, iterating, (re)designing, and countless obstacles, Lightyear 0 is proof that the impossible is actually possible."
Lightyear will produce a maximum of 946 Lightyear 0's at a whopping price tag of 250,000 euros to introduce this new form of mobility to the market. The Dutch company is set to move forward with a high volume production model, Lightyear Two, at a more accessible price point of 30,000 euros that is slated for release in late 2024 or early 2025.