Meet The Refreshed Mercedes-Benz CLS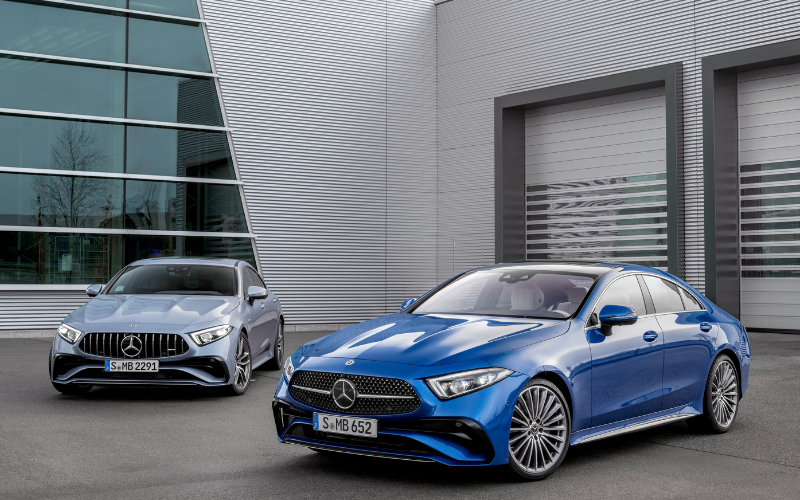 Mercedes-Benz has revealed the all-new sleek and sporty CLS, in addition to a new AMG 53 version too.
From enhanced styling to an improved interior, find out what's new:
Design
With the all-new CLS, Mercedes-Benz has made a few subtle tweaks to refresh the popular sleek saloon.
Boasting an incredibly confident stance, the new CLS comes with enhanced intakes and more chrome trims on the rear.
In addition, the all-new CLS sports fresh alloy wheel designs, with the customer able to pick between two 19-inch choices. The AMG version gains 20-inch options, available in grey or black.
Other visible updated to the Mercedes-AMG CLS 53 can be seen as well, from an enhanced front bumper to new vertical slats, seen previously on other new AMG models recently released.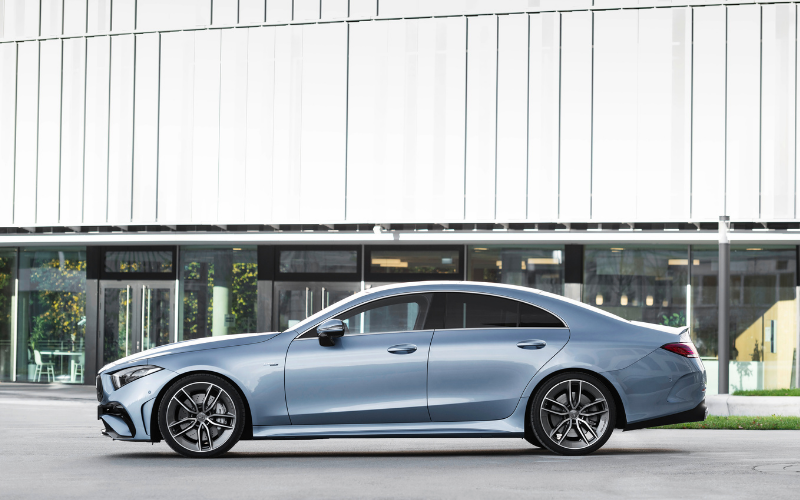 Interior
Inside the new Mercedes CLS, you'll notice a few upgrades, further enhancing Mercedes' renowned luxury comfort and styling.
Customers will have the option between two new premium interior trims, a brown walnut or high-gloss grey wood, with the seats available in brown or grey to match.
The interior of the all-new CLS houses a fresh new steering wheel too, trimmed in luxury Nappa leather.
For customer that choose their CLS with Mercedes's all-new Adaptive Cruise Control, the wheel will even be able to detect concentration levels, bringing the vehicle to a safe stop if it detects hands are elsewhere – if you've fallen asleep, for example!
Additionally, the inside of the new CLS also hosts a 10.25-inch state-of-the-art infotainment system and a digital driver's display dual-screen setup as standard. Upgraded models see larger 12.3-inch screens.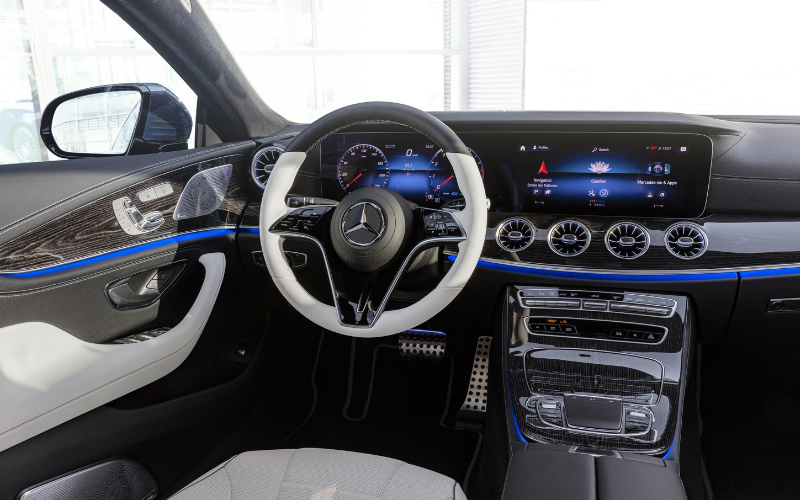 Engines and Performance
The refreshed Mercedes-Benz CLS comes with a choice of three diesel engines, plus two petrol engines, with mild hybrid technology on offer.
Power outputs from the 2.0-litre four-cylinder diesel options range from 194hp to 265hp, with a 3.0-litre six-cylinder engine producing 330hp also available.
In addition, the CLS's six-cylinder gains a mild-hybrid system, which cuts emissions and boosts efficiency. It does this by allowing the engine to switch off as you cruise to a stop.
With the two petrol engines available, expect the 2.0-litre four-cylinder to produce 299hp and the 3.0-litre six-cylinder to produce 367hp.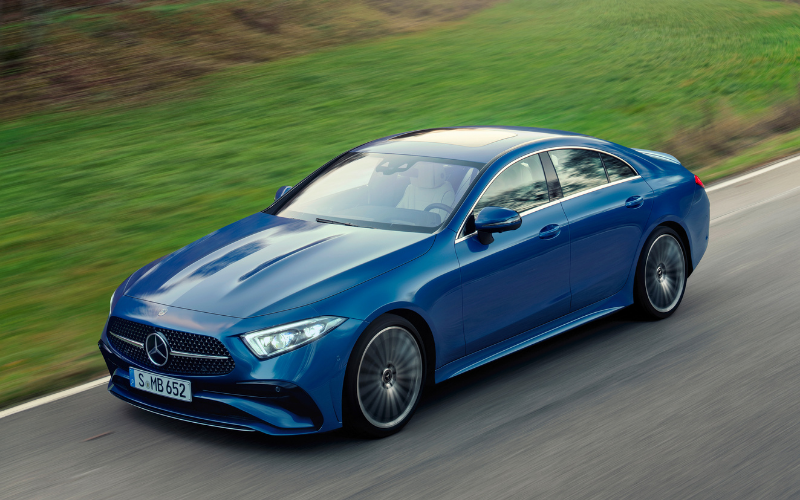 As for the all-new AMG CLS 53, performance has been slightly enhanced further. The AMG-tuned 53's 3.0-litre six-cylinder engine is set to be assisted by a compact 22hp electric motor and produces a total of 435hp.
Expect the all-new AMG CLS 53 to sprint from 0-60mph in just 4.5 seconds. It will also be able to hit a top speed of 155mph.
A Limited Edition Version
To celebrate the launch of the all-new Mercedes-AMG CLS 53, the brand has revealed a Limited Edition version.
Only 300 examples of the Limited Edition AMG 53 will be made, with each model to showcase racing stripes down the side, plus 20-inch alloy wheels and some gloss black exterior elements.
All-in-all, the new CLS range is set to take the market by storm.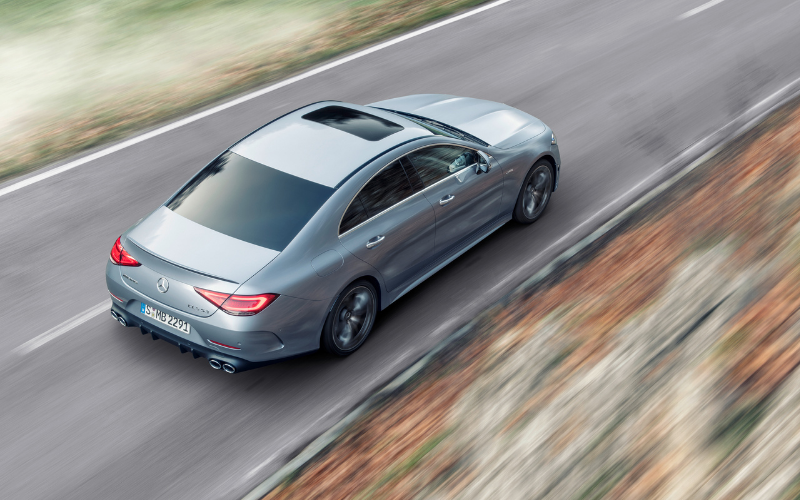 We can expect to see the new CLS and AMG CLS 53 reaching UK shores by summer this year – order books will be opening soon.
Here at Vertu Motors, we'll make sure to keep you in the loop with all the latest updates, as and when we get them – stay tuned!
In the meantime, if you'd like to take at our current deals across the full Mercedes-Benz line-up, click the link below: