Mercedes-Benz Has Introduced Three New Compact-Car PHEV Models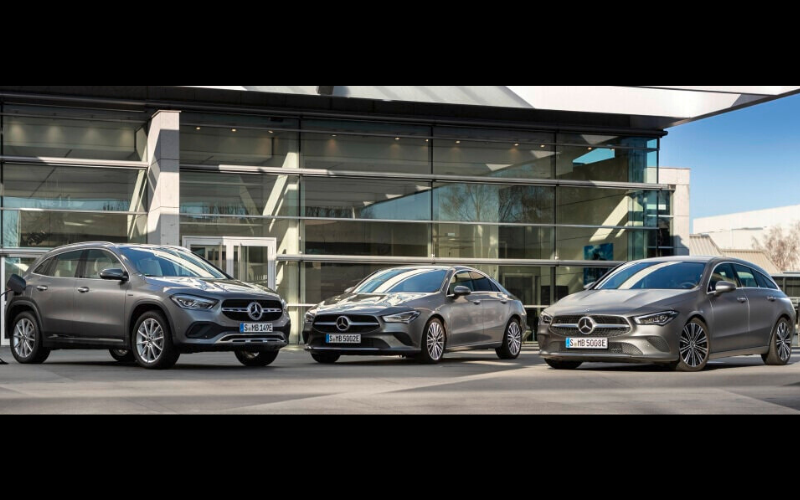 Three new plug-in hybrid models are to complete the Mercedes-Benz compact-car family: the CLA Coupe, the CLA Shooting Brake and the GLA now with EQ Power.
Mercedes-Benz Cars is continually increasing its range of plug-in hybrids under the EQ Power title.
With the CLA 250 e Coupe, the CLA 250 e Shooting Brake and the GLA 250, Mercedes-Benz is completing the range of EQ Power models in the compact-car family with their third-generation hybrid drive system. The new models will be available to order in spring of this year, with the market launch following just a few weeks later.
For the new compact vehicles with EQ Power, (fully electric) driving pleasure and suitability for everyday use were made paramount.
For the first time on a Mercedes-Benz vehicle, the combustion engine is started by the electric motor - the compact hybrids do not have a separate 12-volt starter.
The new compact Mercedes vehicles are equipped with third-generation plug-in technology. Their functions include the highly intelligent, route-based operating strategy – the cars take into consideration navigation data, speed limits and the route to your destination.
The cars are said to prioritise the electric driving as best it can, tailoring their performance to the journey.
With the launch of MBUX (Mercedes-Benz User Experience) the previous plug-in operating modes of all EQ Power models have been converted to drive programs. That means that in every Mercedes-Benz plug-in hybrid the new drive programs 'Electric' and 'Battery Level' are available too.
Vertu Mercedes-Benz are excited for the coming models, working to further the brand's electrification push towards 2022.
To see our great deals on the current EQC at Vertu Mercedes-Benz, click the link below: