Mercedes-Benz Of Slough Welcomes New Head Of Business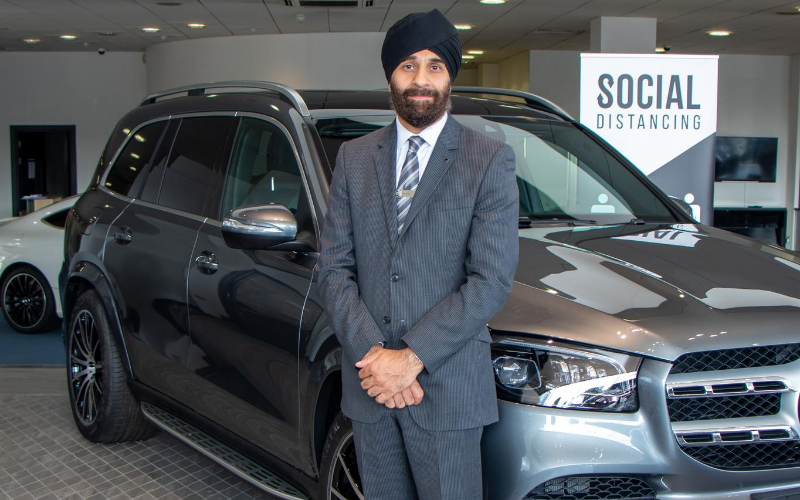 Mercedes-Benz of Slough, which is owned by Vertu Motors plc, is welcoming an experienced motor retail professional as its new head of business.
Raj Virdee, 45, has worked in the sector since 2003 following a career in optical healthcare, and started his motor retail journey as sales manager at Hughes Group, which was acquired by Vertu Motors in June 2018.
He graduated from Anglia Ruskin University in 1997 with a Bachelor's degree in optical management, but after six years in the industry, Raj decided to focus on a career in motor retail.
He joined Mercedes-Benz of Beaconsfield where he was sales manager for almost four years before progressing to his current position.
Raj is a keen sitarist and is from a musical family. In his youth, Raj was runner up for the BBC's Young Musician of the Year Award. He also enjoys going out on his motorbike and spending time with his four-year-old daughter, Harpreet.
Raj said: "So far, my time at Mercedes-Benz of Slough has been fantastic, and the team here is brilliant. Everyone is committed to providing excellent customer service and even more so with the adaptations we have made to comply with social distancing regulations.
"Beginning a new role and being greeted with a global pandemic shortly after is not what I expected to say the least, but I can proudly say that the team here have exceeded expectations, and I'm looking forward to seeing their full potential now that we're back to some sort of 'normal'.
"Vertu Motors' values are integral to our day to day operations at Mercedes-Benz of Slough, but I also live my life by them, which is why the company is a perfect fit for me. The values are passion, respect, professionalism, integrity, recognition, opportunity and commitment, all of which I try to adhere and I am proud to work for a company that values its colleagues and offers the opportunity for career progression."