Mercedes-Benz Plans Fleet of Electric Vehicles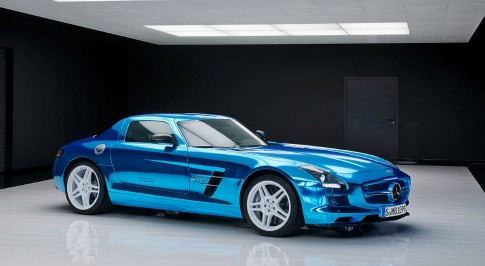 Mercedes-Benz has become the latest auto manufacturer to explore alternative fuel options, with the announcement that the company is planning to unveil a new fleet of electric vehicles.
According to Chief Executive Officer Dieter Zetsche, the German manufacturer is on track to unveil a new electric vehicle at this September's Paris motor show. However, insiders at Mercedes-Benz have stated that the company's plans extend further than one vehicle, with the manufacturer also looking to add two purpose built sedans and two sports utility vehicles to its range.
The news comes as more and more manufacturers look towards incorporating alternative fuel options in their vehicles. In recent years electric vehicles have become a more viable option to consumers and taxi drivers alike, as the number of charging points increase, and some councils look to providing subsidies to drivers of electric taxis.
Drivers of Mercedes taxis will also surely welcome the announcement, as the industry turns more and more to electric and greener taxis as air quality legislation becomes increasingly strict in certain locations.
Mercedes-Benz has dabbled with alternative fuels before, but only in its existing vehicles, adding batteries and electric motors to cars like the B-Class and E-Class. If Mercedes-Benz does release a range of purpose built electric vehicles, this would represent a first for the company.