Mercedes-Benz S-Class Crowned 'Luxury Car Of The Year' For 2021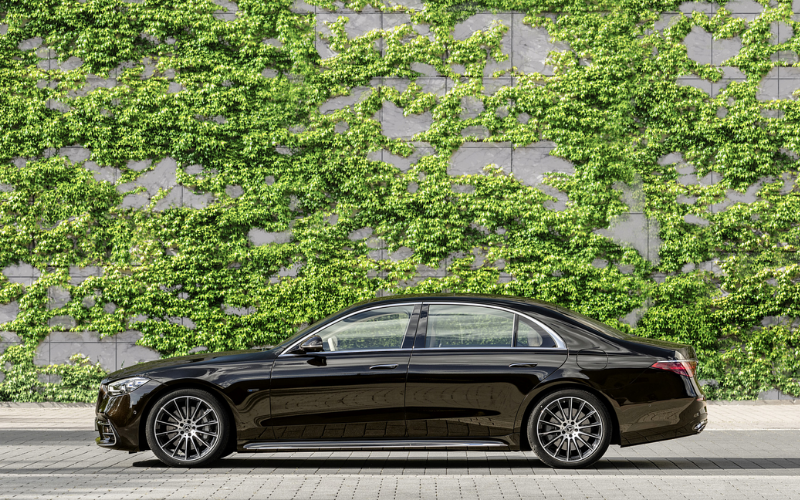 After a highly anticipated refresh, the latest and greatest Mercedes-Benz S-Class has been named the 'Luxury Car of the Year' at the UK Car of the Year Awards.
The annual UKCOTY awards are judged by a group of 29 top motoring journalists from across the country.
The panel of esteemed car critics and journalists recognised that the S-Class has sought to raise the bar in every area.
The judges commended how the S-Class is designed to be as much of an experience in the back as it is from the driver's seat.
Additionally, there are also now more options when it comes to powertrains - the S-Class line-up even features three hybrid models.
As we know, comfort, refinement and sophistication are only a few of the S-Class's attributes, as it also combines exquisite styling with elegant interiors and innovative technology to keep you connected to the digital world on each and every journey.
The UKCOTY awards declare on their website: 'Mercedes-Benz set out a target for the new S-Class to be the best car in the world, and given the wealth of technology on board, which passengers can enjoy in extreme comfort, the German manufacturer has done a pretty good job.
'Mercedes-Benz has seemingly left no stone unturned when it comes to giving drivers and passengers exactly what they want, in a vehicle that surpasses any other in terms of pure luxury.'
Inside, you can even personalise your driving experience by altering the interior's ambient lighting to reflect the mood you are feeling. Also, you can relax knowing the all-wheel drive will always get you to your destination – Mercedes' 4MATIC all-wheel drive provides the best possible traction under all driving and road conditions.
Wherever you need to go, whether that be an urban run-around or a journey on the motorway, it's clear that S-Class will get you there in style and make sure your journey is of the utmost comfort.
Here's what some of the individual judges of the UKCOTY awards had to say about the all-new Mercedes-Benz S-Class:
Chris Russon: 'Classic Mercedes retains all that's made it great in a totally modern package.'
Ian Lynas: 'With many rivals costing a good deal more the S-Class remains the choice of many delivering sheer luxury.'
Mat Watson: 'All the tech and all the comfort.'
David Ross: 'The godfather of luxury motors, no-one does it as well as the S-Class.'
If you'd like to shop our great deals on the award-winning Mercedes S-Class, click the link below: