Mercedes-Benz Takes Home Two Titles at Auto Trader New Car Awards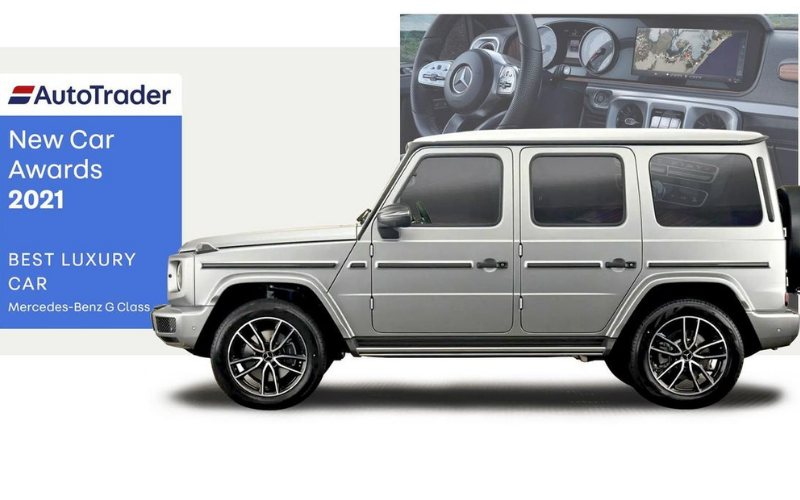 Mercedes-Benz enjoyed a double success at the Auto Trader New Car Awards 2021, taking both the Best Luxury Car Award and the Best 7-Seater Award.
Auto Trader's annual New Car Awards celebrates the best of the best across the latest models. With every manufacturer that sells cars to the UK market included in the judging, it's incredible for Mercedes-Benz to claim these titles.
The Mercedes-Benz G-Class has been awarded the title of Best Luxury Car, whilst the Mercedes-Benz GLE has been named Best 7-Seater.
With a design that speaks for itself, the G-Class boasts a unique look that can be tailored to match your own personal style.
The G-Class interior offers both its driver and passengers' exemplary space and comfort, alongside a timeless design with cutting-edge technology.
Auto Trader Commented: 'Legendary for its toughness, build quality and unstoppable off-road ability, the modern G-Class is honest about its roots as an off-roader but successfully combines that with limo-style luxury and the very latest technology.'
'This makes for an incredibly desirable package, the G-Class available with a choice of powerful diesel or even more powerful AMG-tuned petrol V8 engine, the latter delivering a thundering soundtrack through its side-exit exhausts. As befits a luxury car, there are endless options for making it feel even more special, with 10 pages of the brochure devoted to the various leather options alone.'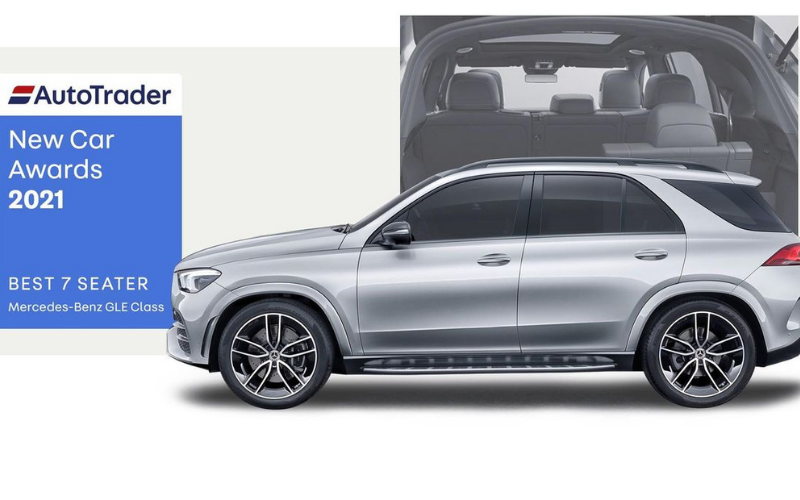 For larger families, a seven-seat car is pretty much an essential and there are plenty of options in the market at all price points.
Intelligent and attentive, the Mercedes-Benz GLE has a powerful exterior, defined by its smooth surfaces and muscular lines.
The interior of the GLE demonstrates impressive quality with digital displays, open-pore woods and distinctive SUV design details.
Auto Trader commented: 'The big Mercedes has come a long way from its M-Class roots of several generations ago and is now the epitome of the modern, luxurious SUV while the option of an additional row of seats opens up its abilities to a much wider audience.'
Auto Trader further commented: 'Praise for the GLE is generous from owners across the board, comfort and quality cropping up frequently as reasons to be cheerful and in keeping with long-standing Mercedes brand values.'
'Style, status and performance were also credited,' one owner commented: 'Beautifully made, durable, with high-quality features and accessories. What more do you want from a large people mover?"
All things considered; we believe Mercedes-Benz is completely deserving of both of these awards.
The Mercedes-Bens G-Class is available to order now:
Shop New Mercedes-Bens G-Class Deals
The Mercedes-Benz GLE is available to order now: