Mercedes partners with Bosch to develop self-driving taxis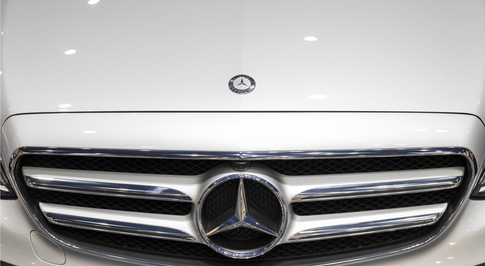 Leading automotive brands Daimler — owner of Mercedes-Benz — and Bosch have joined forces to manufacture a market-leader in the new field of 'robo-taxis'.
Competing with tech companies like Uber and Didi who have been actively exploring driverless opportunities in taxis, Daimler initially sought to build their robo-taxi independently. However, the two German companies' union marks the arrival of a formidable new player in the field.
Daimler's Mercedes-Benz subdivision will develop the car's mechanics and bodywork, which Bosch will complement by focusing on the software and algorithms that a driverless build requires.
Before the partnership, Mercedes-Benz had a team of 500 engineers working on their own autonomous visions, divided into two subdivisions: one focused on routine developments of the driverless software, while the other took a more experimental approach to envisaging the driverless future.
In a statement, Daimler said that the autonomous vehicle will be ready by the beginning of the 2020s, continuing to add that the project's primary objective is 'to achieve the production-ready development of a driving system which will allow cars to drive fully autonomously in the city'.
Whilst developing driverless vehicles, the company will continue to develop their highly reputed manually-driven automobiles.
Driverless cars - and taxis - have been met with a mixed reception across the globe, with current tests demonstrating that the technology is far from sufficient for regular use: an Uber pilot car recently crashed in Arizona.
The autonomous system will now be ready by the beginning of next decade, Daimler said, without disclosing when it had first envisaged the commercial launch of automated taxis, or robo-taxis.