MINI Countryman PHEV: The New Generation of MINI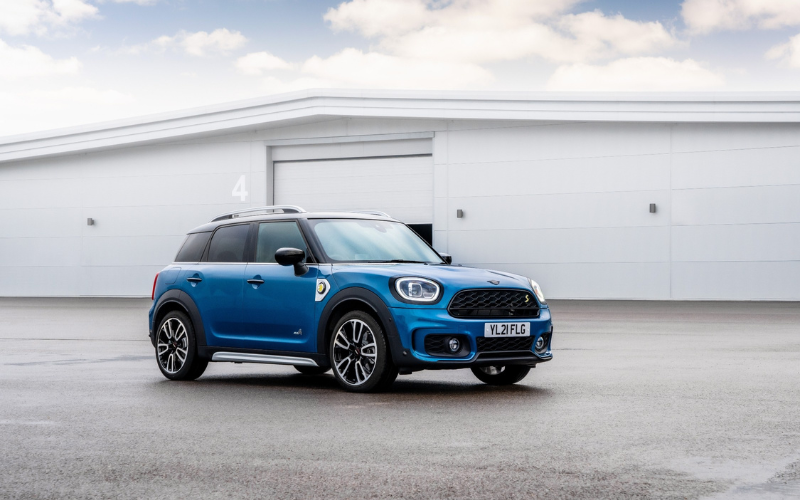 In 1959, a British engineer, Alec Issigonis, came up with the idea of mounting a small engine across a chassis (rather than inline with the chassis) and clothing it with the smallest bodywork. 40 years later, the MINI was voted as the second most influential car of the 20th century
Talk to anyone of a certain age, and they'll all have a MINI 'story', usually relating to fun times, or fun driving; it's no surprise that the eccentric Formula One champion, James Hunt, chose to drive a MINI in his downtime.
Despite now being not quite so mini, the ethos behind the new generation of MINIs is the same – a fun car that's practical and looks great.
MINI Countryman PHEV
The MINI Countryman is popular – it's everything that a MINI owner desires, only it has more of 'it', and with the PHEV, it makes for a smart choice.
MINI was an early adopter of hybrid technology – the Countryman was hybridised in 2017, and was a huge success, the latest version builds on that success.
If you have never looked at the newer MINIs, you might just be in for a surprise – they're a premium product, quality is the watchword, and of course we shouldn't forget that behind the MINI's engineering is BMW.
Powertrain
Choosing a hybrid version of a car is no longer about making a tough choice for environmental reasons (although that's a good starting point), but on every level, a hybrid makes sense: better fuel economy, fewer emissions (the Countryman PHEV is rated at just 39g/km of CO2), congestion charge compliant, more power (217hp), full-electric driving without range anxiety... the list goes on.
It's quite remarkable to think that automotive development has been pushed so far in such a short space of time – it wasn't that long ago that you'd need something like a 3.0-litre V6 gas guzzler to achieve the same levels of power that MINI has achieved with its 1.5 litre, three-cylinder petrol engine, coupled to a 9.6kWh battery system. Add in the ALL4 four-wheel drive system - modern cars like the Countryman are a feat of engineering.
And don't be fooled into thinking that a plug-in hybrid must have made compromises over the standard version, because aside from losing the smallest amount of boot space, there is no compromise. The Countryman PHEV still has an impressive 405 litres of carrying space at the rear.
Quality in abundance
The latest version of the Countryman delivers quality like no other vehicle in the same class – the interior space is full of detailed touches, finished to a degree that some of the other manufacturers could only hope of achieving, and the engineers at MINI have given thought to the driving experience.
They've reduced the number of physical buttons so as not to clutter the driving space, but in their place, you'll now find fast keys that can be programmed for specific (regular) tasks, which makes it easier to concentrate on the road ahead.
There's a beautiful 5.5" drivers display screen, which gives all the relevant information at a glance, and of course, there's the 8.8" infotainment screen placed in the central binnacle – everything is placed where you need it, and falls easily to hand (or eye).
Overall, the recently revamped Countryman PHEV makes for a great choice, delivering fun and style in equal measure.
Why not come and take a look for yourself? Contact a member of our friendly team for a chat.