MINI Showrooms Receive Dogs Trust Paw of Approval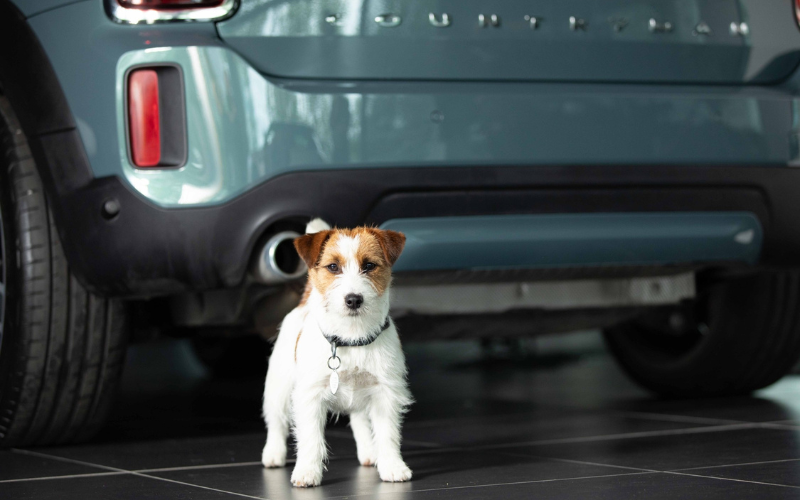 MINI retailers across the UK have taken part in a comprehensive training programme with Dogs Trust, to create showrooms that are welcoming for our four-legged friends.
To become the first 'dog-friendly' car retailer, all 131 MINI showrooms in the UK (including Vertu MINI dealerships) have worked through the 'Dog-Friendly Workplaces' programme in the last year.
The programme was specially developed between MINI and Canine Behaviour Experts at the Dogs Trust charity and involved bespoke training modules across a full range of topics. These included: 'how to keep dogs safe in showrooms', 'how to greet dogs of all shapes and sizes', 'managing tricky situations' and 'how to avoid hazards for dogs.
Dogs entering MINI dealerships will be greeted with bowls of water and mats, and each showroom now has an appointed 'Dog-Friendly Champion' to ensure everything runs smoothly for pooches, customers and employees.
In a survey conducted last year, it was found that 74% of MINI owners own at least one dog and that nine out of ten dogs are happy travelling in a MINI vehicle, thanks to the array of features that are available across the model range to accommodate dogs and their owners.
Aside from the dealership efforts to welcome dogs inside, MINI and Dogs Trust are also working on a programme to educate customers on how to care for dogs on car journeys.
Mini UK director David George commented: "With more dogs in families now than ever before, we want to help make sure they travel safely and enjoy the ride. As our partnership continues, we're really looking forward to working with Dogs Trust to help us support our Mini and dog-loving customers across the car-buying and ownership journey as we strive to become the UK's first officially dog-friendly car retailer."
Looking for your next dog-friendly vehicle? Follow the links below!
Visit Your Local MINI Dealership