Motability One Big Day - Your Latest Update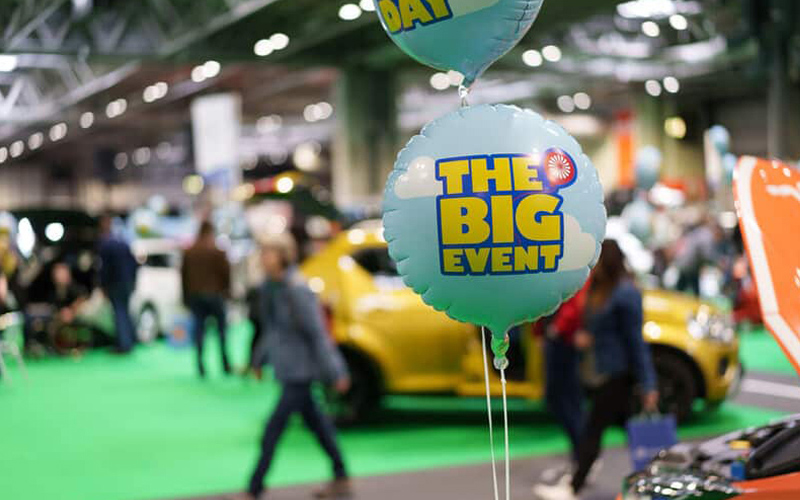 Following the Exeter event's success, we look forward to the next event coming your way this summer.
The Exeter One Big Day Event took place on Saturday 22nd July, bringing a range of partners and vehicles together with over 60 cars and 30 powered wheelchairs and scooters (PWS) on display.
Guests were able to talk to Motability Scheme specialists and adaptation providers to answer all their queries and get advice to help them choose their next vehicle.
Next, we will be heading to the Yorkshire Event Centre, Harrogate to represent Volkswagen on Saturday 12th August.
Recently, Motability took the One Big Day event to Westpoint, Exeter, on Saturday 22nd July, which we were delighted to attend.
The event saw a range of partners and products from leading manufacturers assembled to help customers find their next Motability vehicle.
Read on to learn all about the event, and the next one we will be attending near you.
What was at the event?
At the Exeter event, there was a wide range of displays and stalls available for visitors. Over 60 cars were on display, including Wheelchair Accessible Vehicles (WAVs) and adapted vehicles, with Vertu Motors representing BMW and MINI.
Guests were given the opportunity to test drive some adapted and standard production cars, and an indoor scooter test drive area was also available.
Over 30 powered wheelchairs and scooters (PWS) were on display, plus the new Motability Electric Vehicle Charging Hub for those looking to go electric.
With free parking, hot or soft drinks on arrival, and a children's play area all were welcome, and Motability's Scheme advisors were more than happy to answer any questions. Not forgetting our incredible team who were also on hand to take you through our vehicles!
We had a wonderful time and would like to say a big thank you to everyone who attended!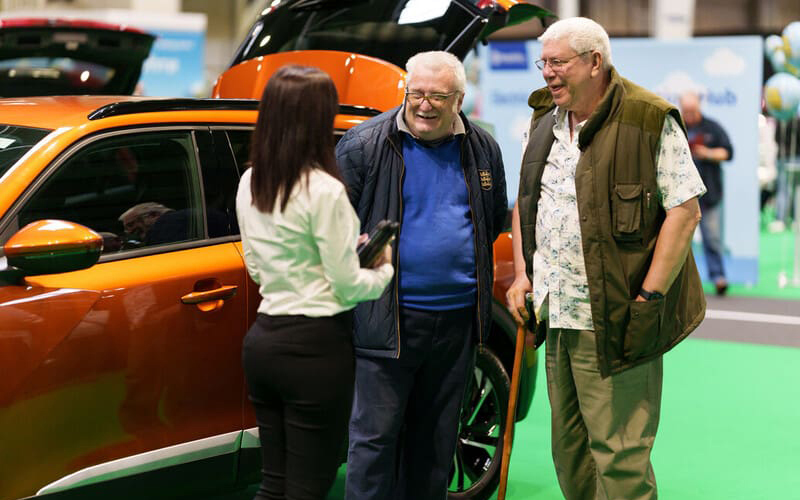 Where is the next event?
If you are looking for your next Motability vehicle and are approaching your renewal, come along to the Yorkshire Event Centre, Harrogate, for the next One Big Day event.
This is running on Saturday 12th August 2023.We will be representing Volkswagen with a range of fantastic vehicles on display.
Plus, you will have the chance to speak to the Motability Scheme advisors and partners about any adaptations you may require.
As at the Exeter event, you will have the chance to test drive vehicles and scooters. You can also browse powered wheelchairs and the new Electric Vehicle Charging Hub. Find all the information, advice, and support you need for choosing your next Motability vehicle in one place!
Get specialist advice from the Scheme's main partners, including KwikFit, RAC, RSA, DMUK, and Driving Mobility.
To help plan your day, Motability offers a list of accessibility and hospitality features available. This includes free parking and entry, fully accessible toilets, scooter hire, autism-friendly features such as a quiet/sensory room and ear defenders, and a kid's zone with plenty of fun activities.
Why attend the One Big Day event?
Motability's inclusive event brings together everything you need as a member of the Scheme all in one place. The One Big Day event offers you a number of fantastic opportunities including:
Cars from a wide range of leading manufacturers on display
Adapted vehicles and Wheelchair Accessible Vehicles (WAVs)
Powered wheelchairs (PWS) and scooters on display
Access to the Electric Vehicle Charging Hub
Test drives across standard and adapted cars and PWS
Support from Motability Scheme Advisors, Adaptation and WAV specialists, insurers, and more
There is no need to sign-up for the event, all you need to do is turn up. We hope to see you there!
Need inspiration? View our current range of Motability vehicles online.