National Apprenticeship Week 2022: Interview With Josh Moran, Central Marketing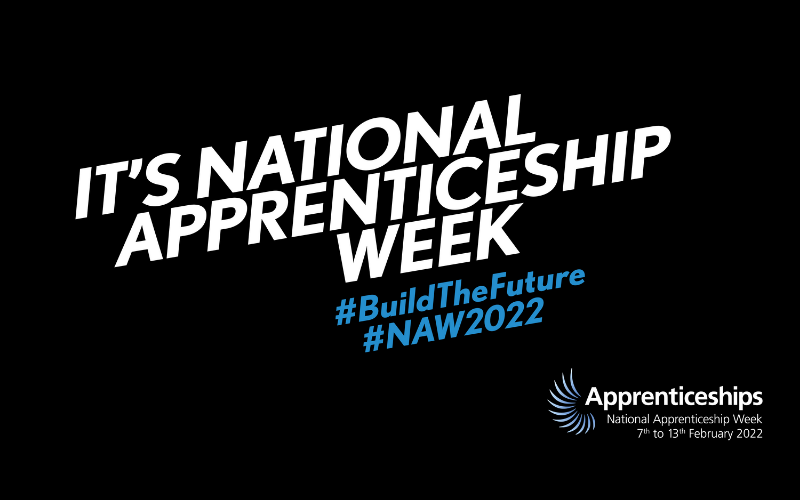 To Celebrate #NAW2022 we're catching up with some of our current and qualified apprentices to find out a bit more about their career journey so far.
We recently caught up with Josh Moran from our Central Marketing team. Josh joined the Group back in 2019 as a Digital Marketing Apprentice and after qualifying, Josh decided to take his career to the next level by applying for our Degree Apprentice programme, where he is using the skills he learned in his apprenticeship to complete his Digital Marketing degree.
Read on to find out more about Josh's experience and his career goals.
Hi Josh, what made you want to do an apprenticeship over other educational routes?
Like many others, after completing my A-levels, I was unsure which route would be best to set me up for a prosperous career. The commitment of a university exclusive degree was something I personally found risky due to the limitations of career progression whilst studying. Therefore, an apprenticeship was an ideal route for me given the ability to study whilst gaining business experience and earning a wage, and the level 3 choice provided me with solid foundations for advancing onto future courses within digital marketing.
What made you apply for the role with Vertu Motors over other companies?
Vertu's values stood out to me straight away as they aligned with the values I was already trying to hold myself to. The company was recommended by many individuals close to me and the prospect of being part of the first Marketing Apprentice intake was both exciting and intriguing.
What did your Digital Marketing Apprenticeship involve?
My level 3 course was centred around finding my strengths and building my soft and hard skills. I was placed in an array of roles within the marketing team and was given the fundamental teachings of what it takes to be a competent and advanced digital marketer. I was able to become fully competent in using tools like Google Analytics, which has become a vital resource in my day-to-day responsibilities. Part of my course also involved career progression and those around me were fully supportive of using my level 3 qualification to advance onto a degree course.
What was the support and training like on your apprenticeship?
From the very beginning, it was clear I was surrounded by competent and passionate individuals, willing to support and guide my career towards the levels I wished to reach. Learning materials and resources were accessible at all times and the planned movement around inter-disciplines allowed me to shadow and learn from an array of experienced colleagues.
After qualifying as a Digital Marketing Apprentice, what made you apply for the Degree Apprentice programme?
I was supported by an amazing team and mentor who ensured that I was ready to take on a degree apprenticeship. After passing the level 3 course it was vital for my career progression that my learning was advanced to the next level. I had been provided with solid foundations of the marketing structure and was ready to use my passion and time management skills to apply for the degree apprenticeship.
What does your day-to-day role involve now?
My current role is in web performance in the Data and Analytics Team. Our team is responsible for enforcing marketing decisions using data-driven insights. We aim to visualise customers' journeys through the sales funnel and provide key data to ensure we're meeting KPIs and maximising journey conversion rates. A key part of my role is to understand the performance of our website self-serve products and provide key insights to the customer journey managers to ensure the products are being maintained and adapted to meet customer needs.
How have you found the training so far?
The training has been intensive but fruitful. I've been able to apply the acquired knowledge from the course into the context of my role within the company. The advanced course training has been partnered with advancements in my role within the marketing setup and it has been exciting to start acquiring increasing volumes of responsibility and applying the learning to my day-to-day tasks.
What advice would you give someone thinking of doing a Degree Apprenticeship?
The degree apprenticeship provides a perfect balance between working and learning and Vertu apprenticeships ensure your career starts off surrounded by supportive and helpful colleagues. The chance to have a career progression plan in place from day one is not to be overlooked, and the opportunity to earn a competitive wage provides the resource necessary to become self-sufficient and independent.
And finally, what are your career goals?
I'm an aspirational individual and Vertu has provided me with the knowledge and foundations to think about managing a team. I would like to progress my career into a management role, and with the help of Vertu, the thought of managing a marketing department and overseeing all operations within it is exhilarating and becoming an increasingly achievable future goal.
Has Josh's apprentice story inspired you? View our current apprentice vacancies.
#BuildTheFuture #VertuCareers