National Recognition For Farnell Jaguar Land Rover Leeds Service Manager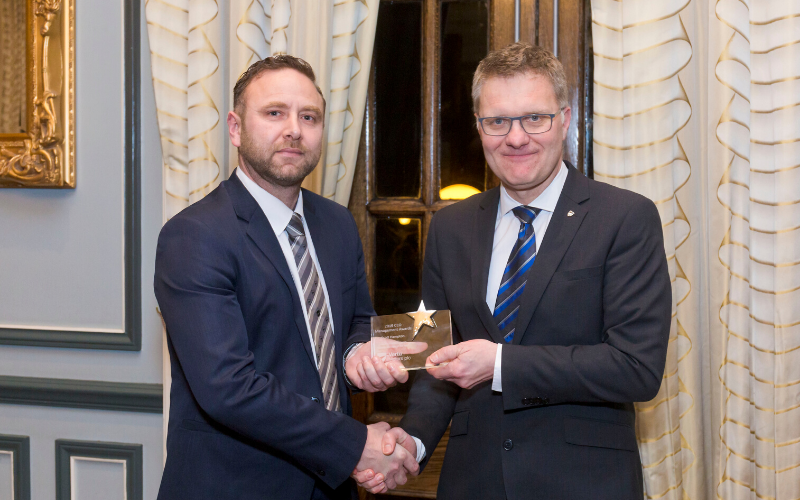 Scott Hampton, service manager at Farnell Jaguar Land Rover Leeds, has been rewarded for his exceptional performance.
He was named 'Service Manager of the Year' at Vertu Motors plc's CEO Awards. The awards recognise the company's top-performing colleagues from each area of the business, who have delivered exceptional performances and produced outstanding results.
Scott's nomination noted that he had 'led the team in the right direction in relation to delivering exceptional customer experience to get both Jaguar and Land Rover above the national average.'
Scott was also praised for his management skills with the nomination stating that 'managing a team of 46 colleagues he has one of the biggest aftersales and most stable departments in the Group.'
Vertu Motors chief executive, Robert Forrester, hosted the awards at the 18th Century mansion, Oulton Hall in Leeds, as the motor retailer rewarded the efforts of its colleagues.
Robert reviews each individual nomination before personally selecting the top performers in each area of the business and deciding who wins one of the nine different category awards.
Robert Forrester said: "Scott's is a story of hard work, dedication and drive paying off to deliver exceptional success.
"He embodies the values of Vertu Motors, and I was proud to present him with this well-deserved award."
Scott said: "My whole team deserves this award. They have worked tirelessly to deliver the results we have seen, and I am very proud of them all."
Farnell Jaguar Land Rover Leeds leads the way nationally in the sales of the company's flagship Specialist Vehicles. As an SV Specialist Centre, it offers customers some of the most unique cars on the market, many specified by the dealership's operations director, Jatinder Aujla.