New Audi Sky Sphere Concept Revealed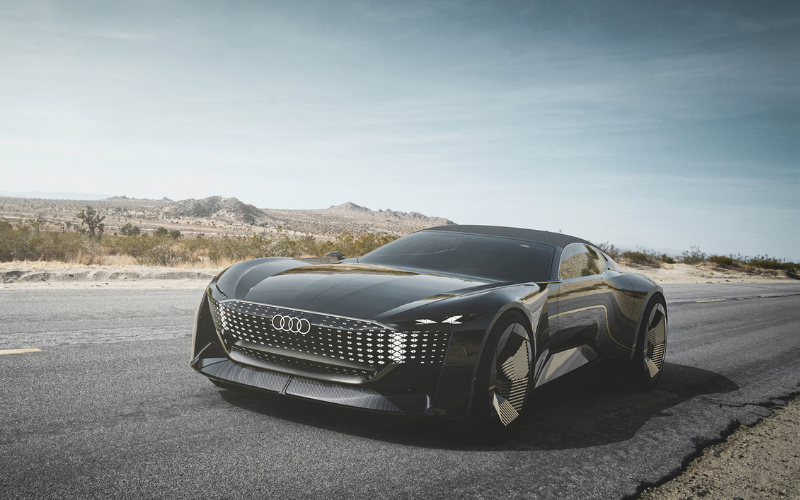 Audi has unveiled its new Sky Sphere concept roadster, featuring autonomous technology and a clever adjustable wheelbase.
The concept car has been designed with the objective of offering its occupants captivating experiences.
Exterior Design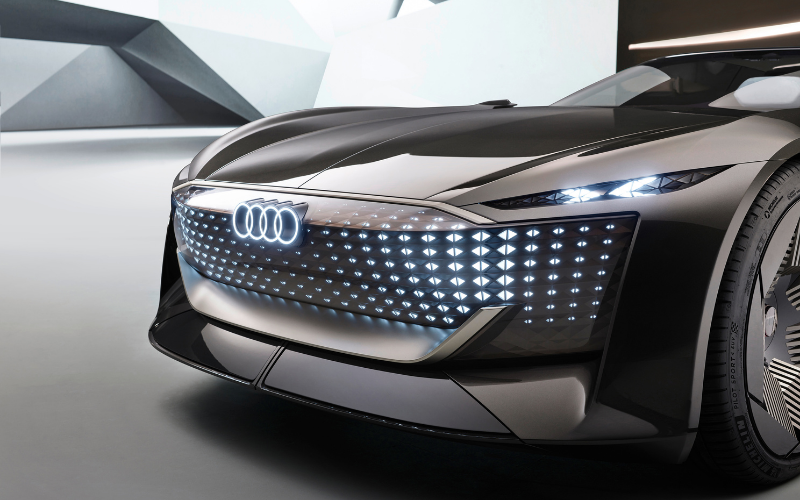 The large front grille is used for styling purposes and serves as a host for some cool lighting tech.
The scattered LEDs are capable of displaying different patterns depending upon whether the car is being locked, unlocked or walked away from.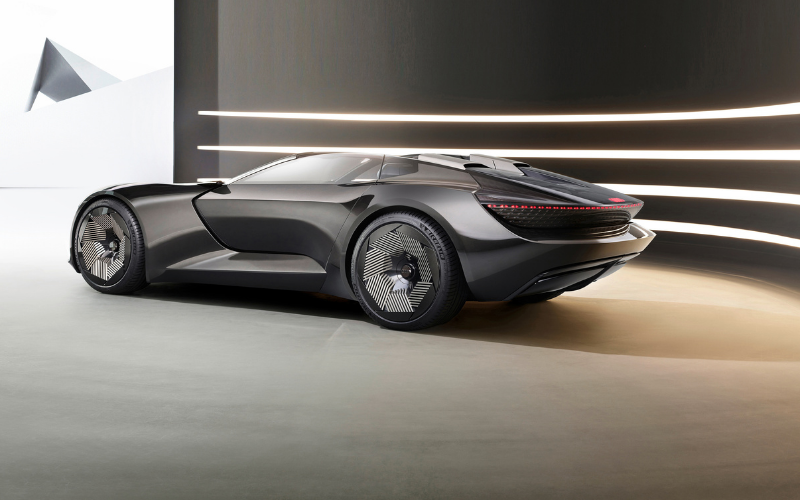 Sharp, dramatic lines add to the bold exterior look and sitting in the ultra-angular wheel arches are a set of 23-inch alloy wheels.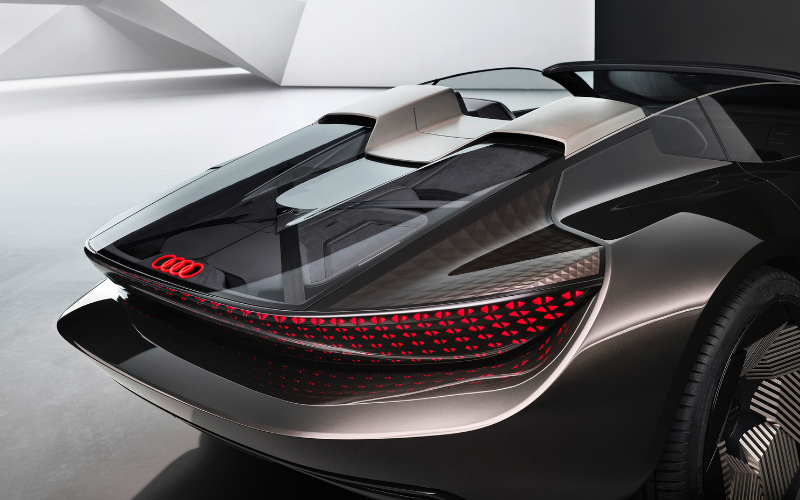 At the back, you'll find some more lighting with hundreds of LED lights scattered across to serve as brake lights.
Interior and Infotainment
With the doors being hinged from the back, the Audi Sky Sphere is striking as you're entering it.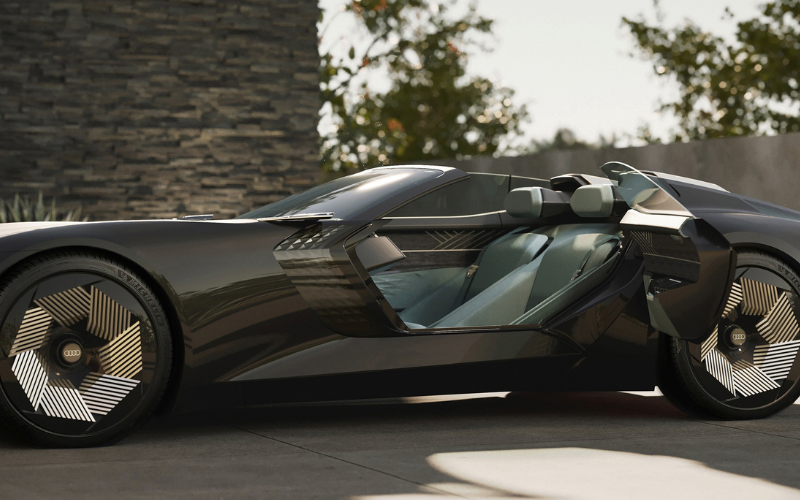 The interior features a set of low-slung bucket seats, which are said to be super comfortable thanks to lots of adjustment and a special microfibre upholstery.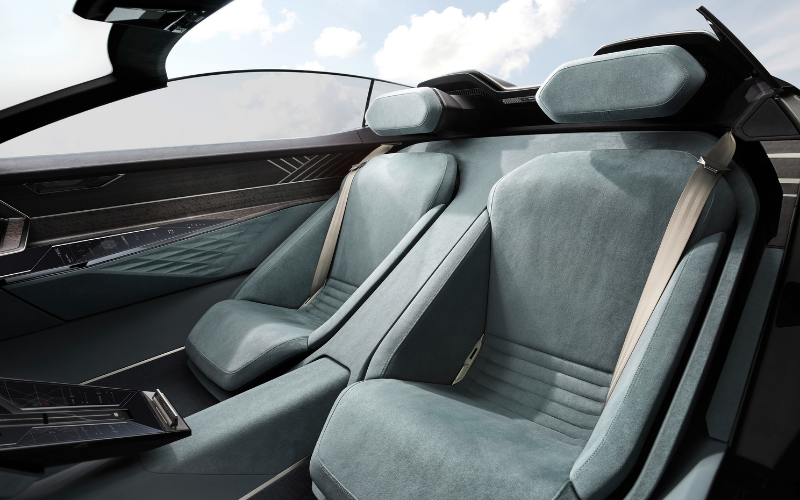 Sustainable materials are used throughout the Sky Sphere including the door panels which are made of eucalyptus wood, with a synthetic imitation leather.
The infotainment includes a set of large screens that are laden across the dashboard, measuring 56 inches wide in total.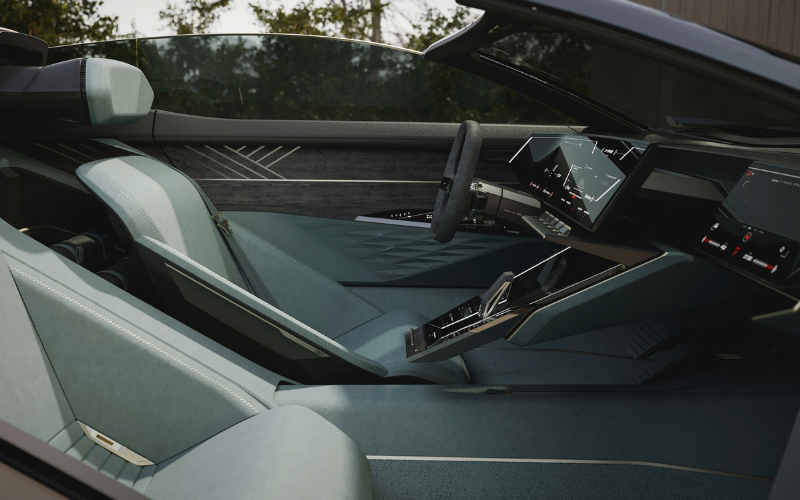 Audi has commented that there would be exclusive concerts and sporting events for occupants to watch inside of the car.
Concept Batteries and Performance
The Audi Sky Sphere Concept Roadster is powered by a single electric motor that drives the rear axle and produces 632hp and 750Nm of torque.
Exact information on the batteries has not yet been revealed, however, we do know that they are in excess of 80kWh in capacity and return more than 311 miles of range on a single charge when in GT mode.
Autonomous Technology
The Audi Sky Sphere features a level 4 autonomous system, allowing it to drive itself in most driving conditions.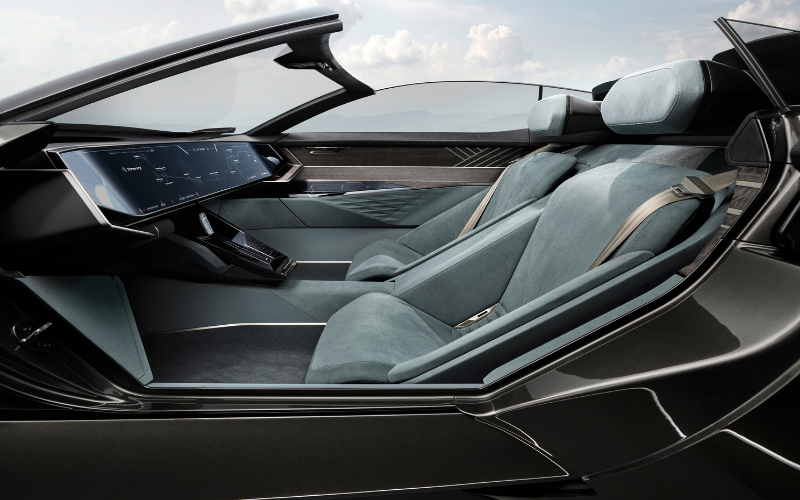 When this mode is activated, the steering wheel and pedals will fold away – providing more space and allowing you to relax.
Adjustable Wheelbase
When switching the Sky Sphere roadster to sports mode, it shortens the wheelbase of the whole car and causes it to be more agile as a result.
Keep an eye out for more Audi updates in our newsroom.
Why not take a look at the incredible range of new Audi deals we have available on our website?