New Electric Vehicles Launching in 2022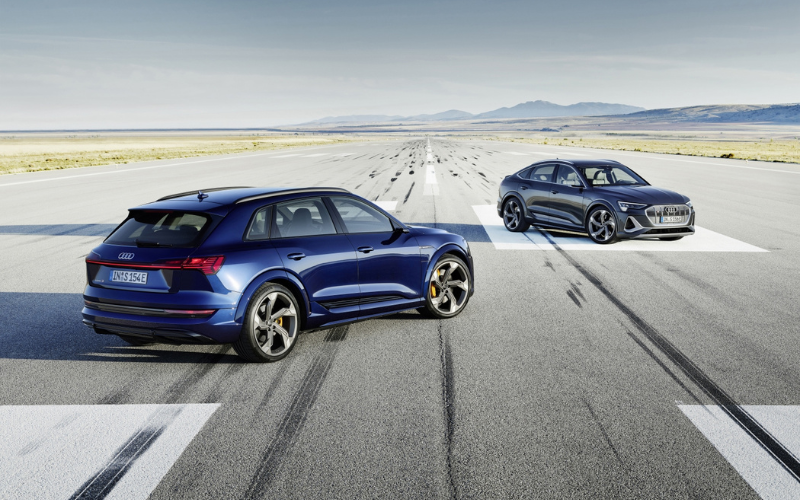 Thinking of switching to an electric vehicle? At Vertu Motors we have you covered with our handy round-up of upcoming vehicles to the market this year.
Thanks to rapidly improving technology and increasing awareness about the environment, electric vehicles are seeing a rise like never before, with sales welcoming a dramatic boost last year in 2021. From the easy charging process to a smoother, cleaner drive, there are many reasons why electric vehicles continue to gain popularity.
If you're thinking about buying an electric vehicle, then look no further. We've put together a handy round-up of new vehicles arriving from our manufacturers over the remaining half of this year, to get you started on your EV journey.
Toyota bZ4X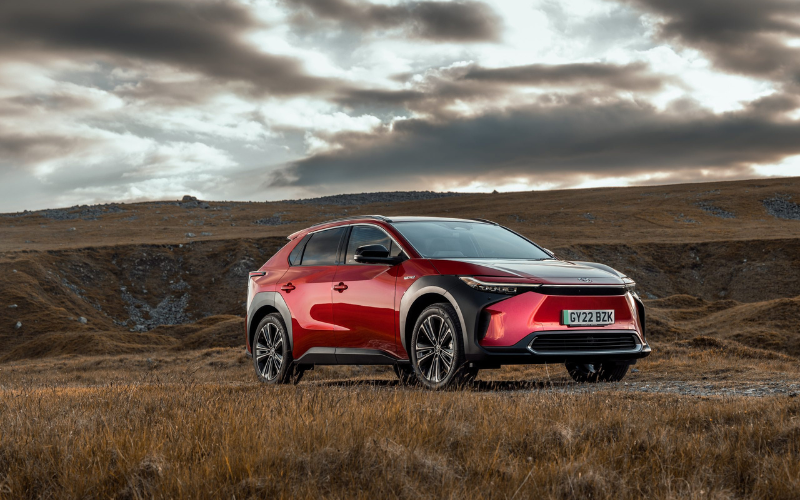 The first electric vehicle from Toyota, the all-new Toyota bZ4X combines innovative technology and design to create a sleek all-electric SUV. An all-wheel drive creates a smoother, seamless driving experience, and with a range of up to 317 miles on a single full charge, it will be sure to get you where you want to go.
Not only that, but it features a sleek silhouette and body profile, to create a truly attractive vehicle so you can travel in style. You can expect to start exploring this vehicle for real this July.
Volkswagen ID Buzz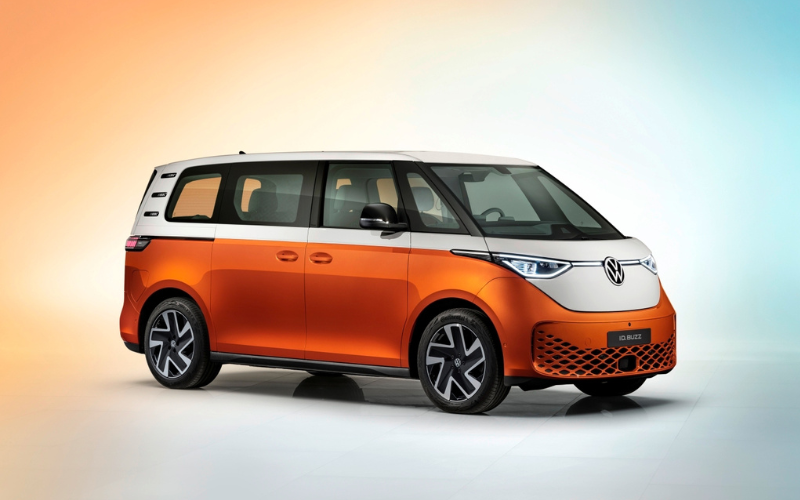 Also throwing their hat into the EV ring this July are Volkswagen with the new ID Buzz. Following the iconic design of their campervan, the Volkswagen ID Buzz offers a fully electric, family-friendly vehicle equipped with the latest technology to deliver functionality, space-efficiency, and style.
Recently crowned the Top Gear Electric Car of the Year 2022, the campervan has a range of 258 miles, and can charge up to 80% in just 30 minutes. In addition to the wealth of technology inside, it also features an interior made partly from recycled materials, making it technologically savvy AND sustainable.
Audi e-tron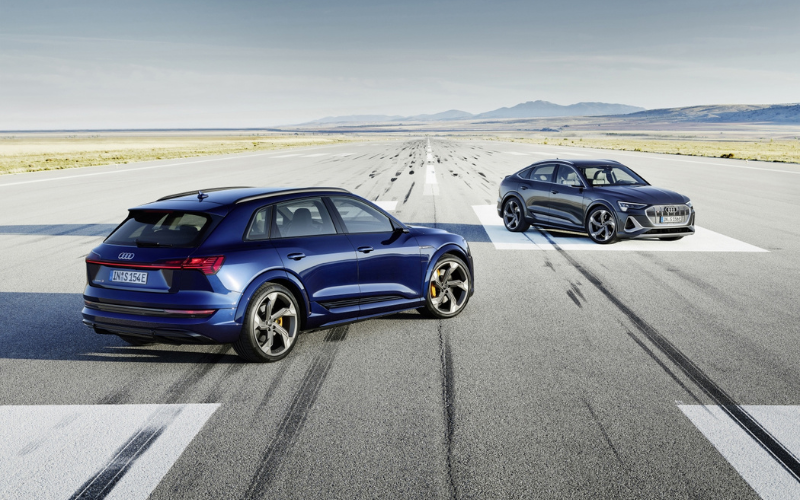 The highly anticipated 2022 Audi e-tron is set to be released in November, featuring an upgraded capacity to the battery. With a high-voltage battery offering up to 252 miles, the Audi e-tron will offer a convenient and reliable electric car for longer journeys. It can also go from 0-62mph in just 5.7 seconds thanks to two powerfully functioning electric motors.
Available in different trim levels, the Audi e-tron also leaves plenty of room for personality, with customers able to choose their model according to their own style and driving preferences.
BMW iX1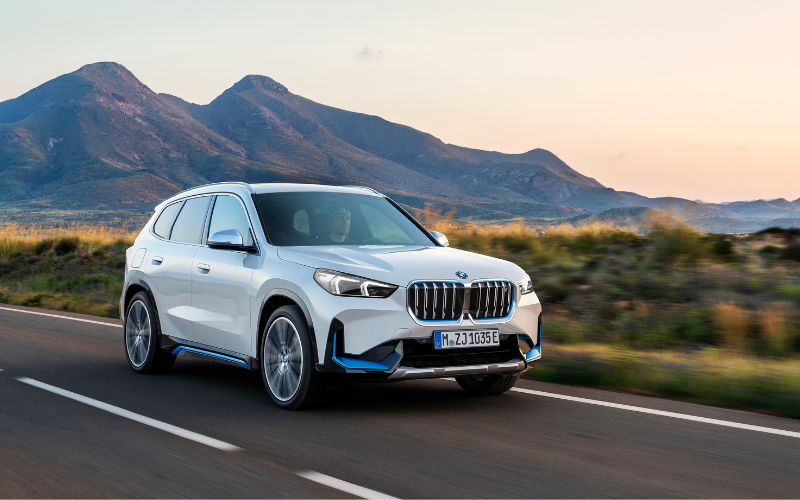 For road-trip lovers, BMW's new iX1 will make another great option for longer journeys this winter, with a predicted range of up to 272 miles. It can be easily charged up to 80% in less than 30 minutes at rapid charging stations, making it another efficient electric vehicle for on-the-go use.
With a distinctive, bold profile, it offers large square grilles and standard (yet optional) blue accents, giving it a well and truly sophisticated look. Inside, the cockpit has been designed with all the latest technology, including a frameless curved display and central console, to put you in control of your driving experience.
Kia EV6 GT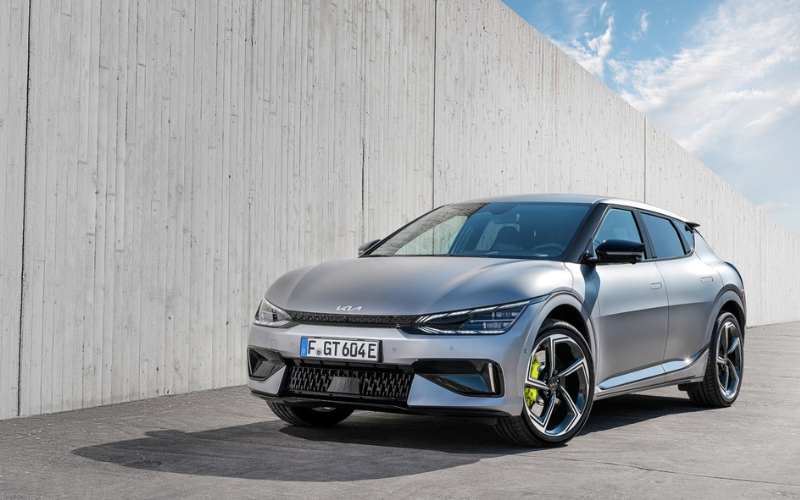 Recently named the What Car? Car of The Year 2022, the Kia EV6 GT is set to be another pleaser within the market in November this year. It's a fully electric crossover that offers fast charging times, and an impressive driving range of up to 328 miles.
The car features a spacious interior for optimised comfort when seated, and a smart cockpit design with a fully connected infotainment system- from head-up display and Kia Connect, to panoramic dual curved displays. The Kia EV6 GT also attempts to play its part in sustainable motoring, with recycled plastics used in door pockets and floor carpets, even offering vegan leather with the EV6 'Air'.
We hope this round-up provides you with some inspiration to get you started on your electric vehicle journey. Stay tuned to our newsroom for our top picks for 2023!