New Jeep Renegade Features 4xe Plug-in Hybrid Technology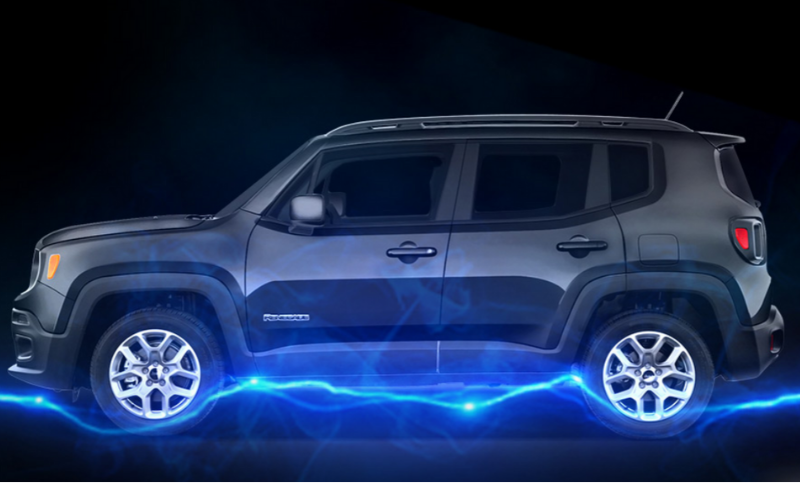 Prepare for an electrifying adventure in the New Jeep Renegade 4xe Plug-in Hybrid.
Installed with the latest Jeep 4xe Plug-In Hybrid technology, the new Renegade delivers zero emissions on shorter journeys, whilst still providing 4x4 capabilities to climb the highest peak.
Read on to discover a whole new Renegade experience.
100% Hybrid. 100% Jeep.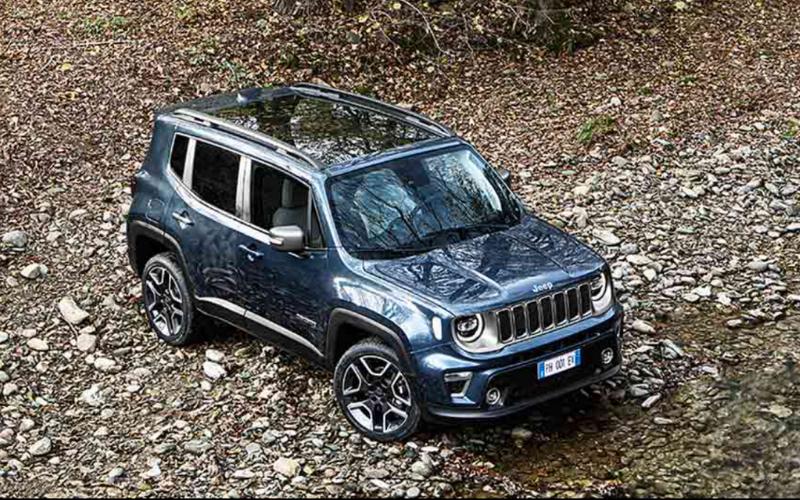 With an all-electric range of up to 30 miles, the New Jeep Renegade 4xe Plug-in Hybrid offers exceptional urban efficiency and low consumption. Rapidly reaching 0-60mph in as little as 7.3 seconds, the hybridisation of the Renegade hasn't compromised performance.
Equipped with a new Hybrid Selector, drivers have the power to choose how they want to drive. The three different modes - Hybrid, Electric and e-Save – take adventures to a whole new level, delivering an efficient, smooth and powerful journey every time.
The internal combustion engine and electric battery combined provide 240hp, and the New Jeep Renegade 4xe Plug-in Hybrid features improved 4x4 capabilities to help conquer all terrains.
Easy Recharge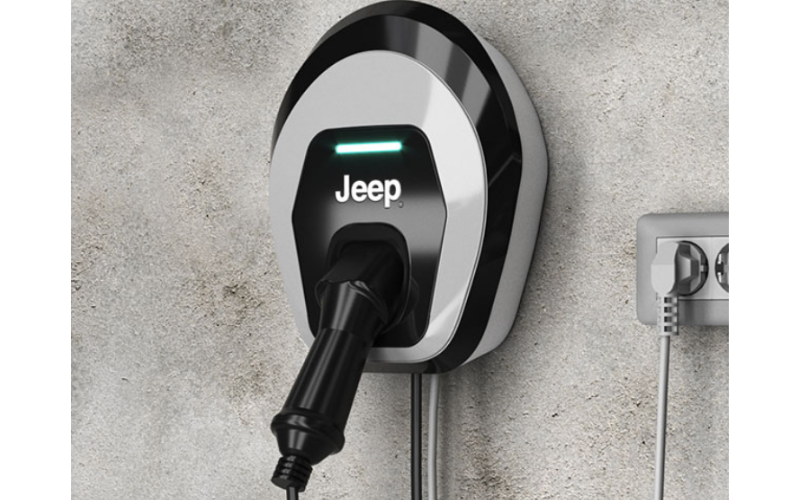 Whether at home or on the go, the Renegade 4xe Plug-in Hybrid can be recharged anywhere.
The Jeep wall box offers an easy, home-charging experience, but the 4xe system always guarantees a minimum level of battery charge. Thanks to Regenerative Braking, eCoasting and eCharge, drivers won't have to worry about running out of power when they're out and about.
Keep Connected
Featuring an 8.4" display, the New Renegade Plug-in Hybrid connects drivers and passengers not only to their car but to the world around them.
Advancements in technology enable smartphone connectivity through the My Uconnect system and features, such as Media, Climate, Phone and Hybrid Settings can be all controlled at a simple touch of the screen.
Due to be released later this year, the New Jeep Renegade 4xe Plug-in Hybrid will be rolling off production lines very soon, with talks of an electrified Compass to follow!
Learn More About Electric Vehicles