New 'We Score' App For Volkswagen Golf Drivers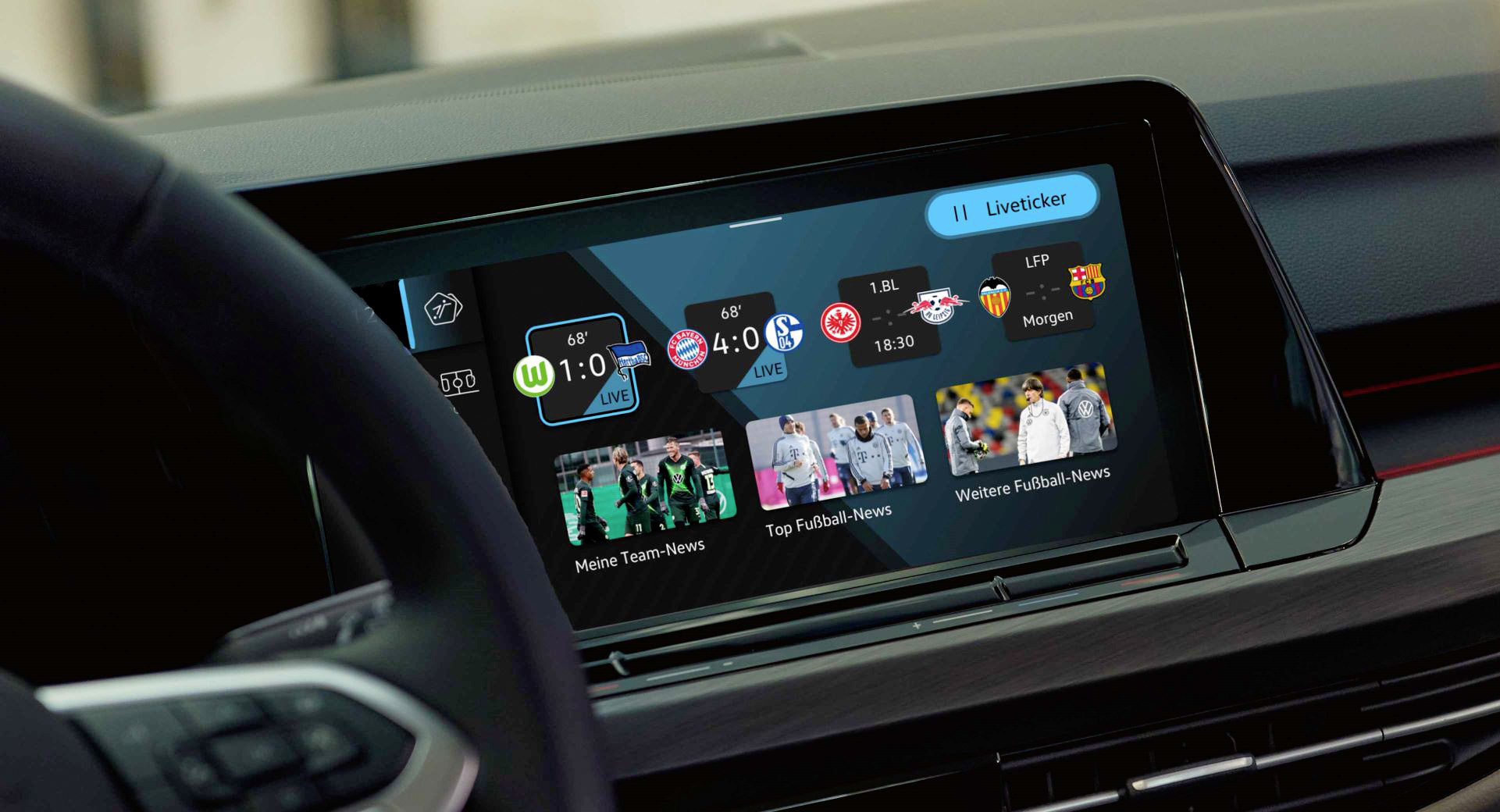 Football fans' dreams have finally become a reality as they'll never have to miss a goal again with the all-new 'We Score' app for Volkswagen Golf drivers!
Not only is the 'We Score' app free but it also delivers live football updates into the vehicle's cockpit, all whilst on the move. Users of the app are able to pre-set three clubs and one national team, alongside following their favourites in all competitions.
The app presents the user with live scores, standings and football news and can also be read aloud using the 'text-to-speech' function.
The 'We Score' app is the latest digital addition to the Volkswagen Golf and users can enjoy news, tables and the latest football scores all from the wheel of their car.
Fans will never miss a goal whilst on the road as they will receive push notifications of their favourite teams' live results, which are displayed in a way as to not distract the driver from the road ahead.
A live ticker is also available during matches and it gives real-time match updates, plus the table can be brought up to show the latest standings.
The app covers the top two divisions and the main cup competition of the relevant country, this means it includes the Premier League and EFL Championship in the UK.
For owners of the 2020 model year Golf (and onwards), you can simply access the 'We Score' app via the Golf's infotainment system; the free app can be downloaded after a single registration.
Keep an eye out for more Volkswagen related news in our newsroom.
Why not take a look at the fantastic range of Volkswagen Golfs we have available on our website?