Nottinghamshire County Cricket Club's Peter Moores Reflects on Cricket Career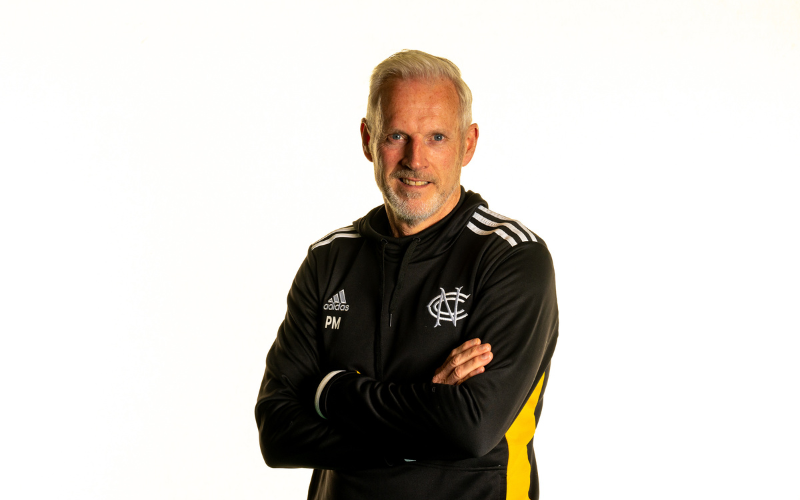 The head coach tells us all about his long, successful career in a sport which remains close to his heart.
"I think if I had to describe the game in a nutshell, for me, it is where I find my passion [and] has done since I walked into a practice when I was probably 10", Peter starts.
Known commonly as 'Stigsy', Peter is a former first-class cricketer who previously led the England men's cricket team. He has played as wicketkeeper for Worcestershire and Sussex, captaining the latter in 1997.
Worcestershire was where Peter's career began, after he became recognised as a talented wicketkeeper, though he was challenged for opportunities due to players above him. He moved to Sussex in 1985 and won his first County Cap four years later despite facing similar challenges, leading to him becoming captain in 1997.
To focus more on his coaching career, Peter retired in 1998 aged 36, after a prosperous career scoring 7 first-class centuries, and over 800 dismissals (727 catches). Peter became coach for Sussex County Cricket, and then the England coach after two county championships.
Though there have been several changes throughout his career, there's one thing that remains clear - the sport is just as important to Peter as it was when he first started out. And it's this that drives him to help Nottinghamshire cricket aspire for success, with the hopes of winning another championship.
We caught up with Peter to hear all about his impressive career in the sport, and how it remains important to him today. Watch the video below for the full scoop: