Notts County Cricket Announce Nominations Open for Grassroots Cricket Awards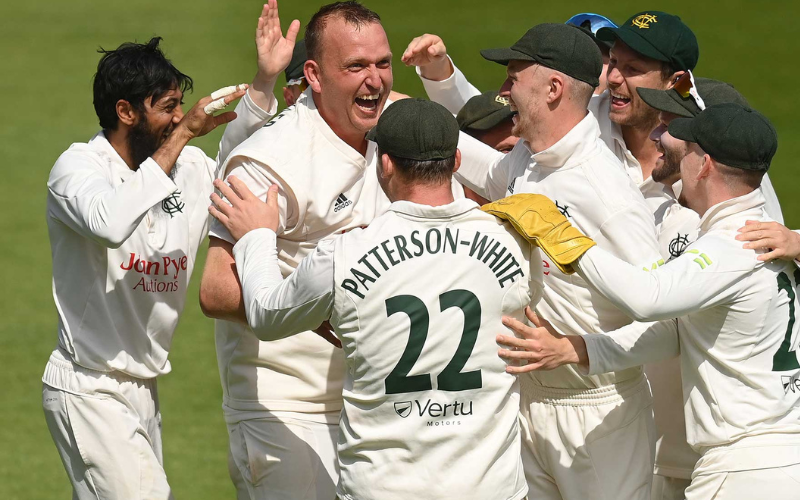 The awards celebrate the efforts of those from local cricket communities over the last year or more, who have helped the sport remain enjoyable and accessible for all.
The Grassroots Cricket Awards 2022 nominations are now open, Nottinghamshire County Cricket Club recently announced on Wednesday 24 August.
Previously known as the OSCA's, the awards provide players in the community with the chance to vote for someone from their local cricket club who has helped make a difference in recent times.
This year, winners of the award will receive two tickets to the highly anticipated Royal London Cup Final on Saturday 17 September, which is to be held at Trent Bridge cricket ground, Nottingham, home of the Nottinghamshire County Cricket Club.
There are several categories for the awards, recognising the various roles and initiatives those involved in the sport perform. These include:
Connecting Communities – This is for a club or organisation who has been dedicated to supporting communities or groups who have recently returned to the game.
Cricket Innovator - For an individual who has offered new ideas or strategies to help improve the local club or community.
Game Changer – Young Volunteer – In recognition of a younger person aged between 17-25 who has helped to bring about positive change in the game.
Growing the Game – A volunteer in the League, committee member or administrator who has been dedicated to supporting clubs and the game itself.
Inspired to Play – Someone within the club or community who has worked hard to help bring new audiences to cricket, sharing the joy of the sport.
Lifetime Achiever – Someone who has dedicated years of service to the club or group in your community.
Rising Star Award – Young Volunteer making a difference – A young person between the age of 11-16 who has helped to make a difference.
Safe Hands Award – A person from the club or community who has helped young people enjoy the game through creating a positive environment.
Tackling Climate Change – Those within a club or community group who are working actively to address the impacts of climate change on the sport, through implementing more sustainable practices and new systems.
Unsung Hero – Recognising those who impact the game and make it happen, from the staff, coaches, and officials involved, to umpires and volunteers.
Volunteer Grounds Management Team of the Year – Rewarding those who have been helping to improve the grounds and make them a better place for playing.
Nominations are now open for voting and will close on Sunday 28 August before the winners are announced a week later.
If you have a local nominee in mind who deserves to be recognised, you can submit it here.
For more Notts-related news and updates, keep an eye on our newsroom.