Our Top Five Features Of The Jaguar XF
Jaguar have always been known for their focus on the highest quality of materials and design; the new Jaguar XF is no exception.
With premium interior styling and an aerodynamic exterior, the XF is a more than welcome addition to the Jaguar family.
From technology to design, discover five of our favourite features the XF offers:
Performance
As you'd expect from a former What Car? Car of the Year, the XF handles effortlessly, offering power in such a smooth ride.
The Jaguar XF combines luxury and sport; every drive is sleek and agile. Whether you choose the distinctive business Saloon or the stylish versatility of the Sportbrake, every XF model in the range offers a distinct blend of inspired efficiency, refined performance and enviable quality.
For those concerned with numbers, refined 250PS and 300PS Ingenium petrol engines deliver 0-60mph in just 6.5 seconds and 5.8 seconds respectively. Swift off the mark, the XF always provides a memorable performance.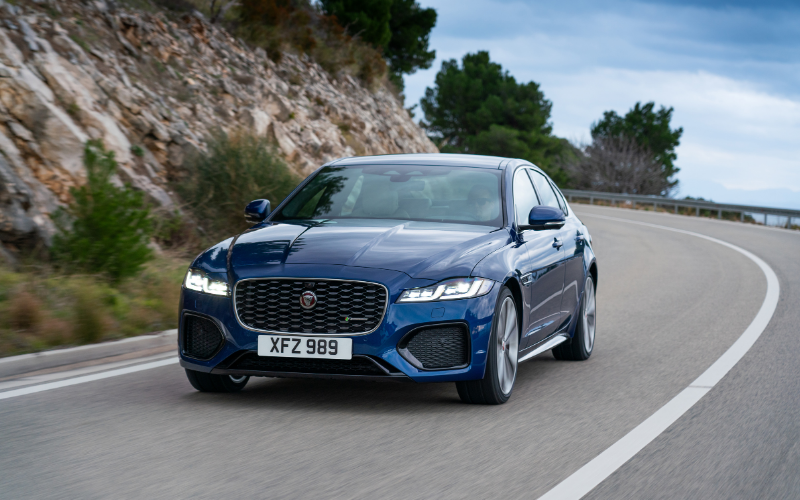 Design
The Jaguar XF sports a sleek and classic design, with a few contemporary twists.
Previously only available in a sporty business saloon body style, the new Jaguar XF is now also available to purchase in an updated estate model too, bringing something more to the table.
Thanks to Jaguar's new Lightweight Aluminium Architecture, the XF is more efficient too. The XF offers lower running costs and reduced emissions, making it more appealing than ever to a wide range of drivers.
On the move, the lightweight front double wishbone and rear suspension systems deliver supreme levels of ride comfort and handling. From appearance to build, the XF's design is ready to impress.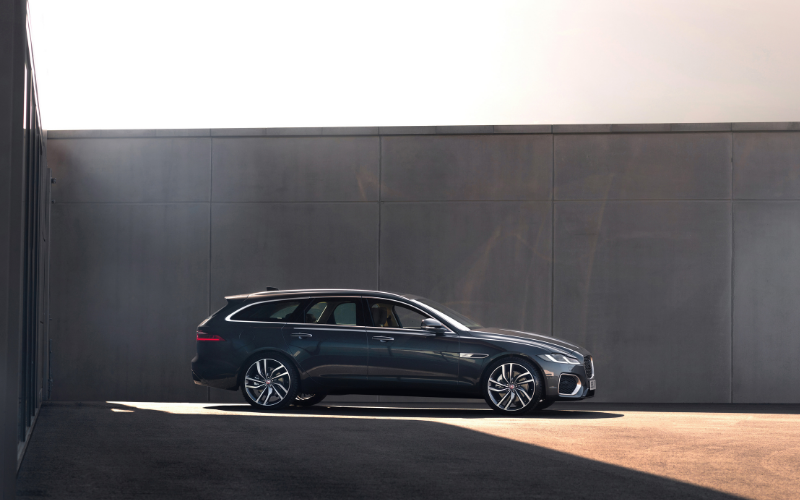 Comfort
The XF makes no compromise between assertive style, versatility and safety – the interior is an ideal haven of tranquillity and functionality.
Expect premium materials and finishes throughout, making both daily commutes and longer distance journeys completely comfortable and calm.
Inside, hand-stitched upholstery and sleek flowing lines will simply take your breath away.
Advanced driver assistance technologies mean you can relax knowing your XF is designed to keep you safe, while the practical load space and a range of innovative, convenient features, support your lifestyle perfectly.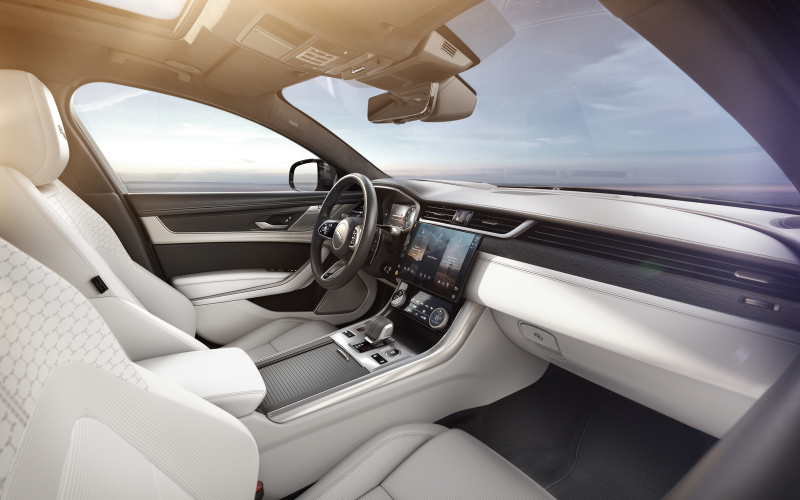 Technology
Learn to live with state-of-the-art technology that's simple and convenient to use.
The XF's 10-inch Touchscreen infotainment system delivers a wealth of information and entertainment. With upgraded variants, the XF's technologies include Jaguar's latest Pivi Pro dual-sim infotainment accessed through an all-new 11.4-inch HD curved glass touchscreen.
From Satellite-Navigation, Location Searches and a DAB Radio, to Apple CarPlay and Android Connectivity, the Jaguar XF lets you stay connected to anyone, anywhere.
So that it's always up-to-date too, the Jaguar XF comes with Software-Over-The-Air capability. This ensures the latest vehicle systems and infotainment are installed seamlessly and remotely, at a time that's convenient to you.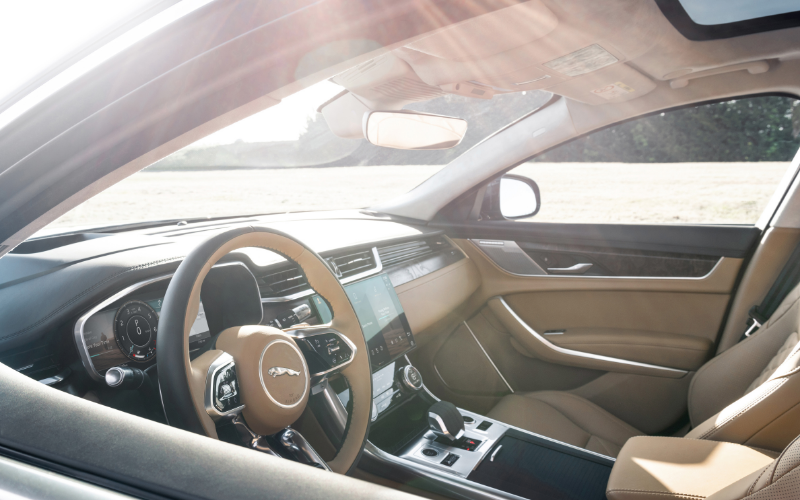 Safety
Here at Farnell Jaguar, we love that both the XF Saloon and the XF Sportbrake Estate are luxurious and sporty, yet practical and safe.
The XF Saloon and Sportbrake come equipped with a range of active systems, including Lane Keep Assist, to continuously look out for you.
To top this off, Jaguar have taken consideration of the XF's occupant wellbeing even further. The latest XF model range features the brand's innovative Cabin Air Ionisation, with PM2.5 filtration capturing ultrafine particles and allergens to fully purify the air.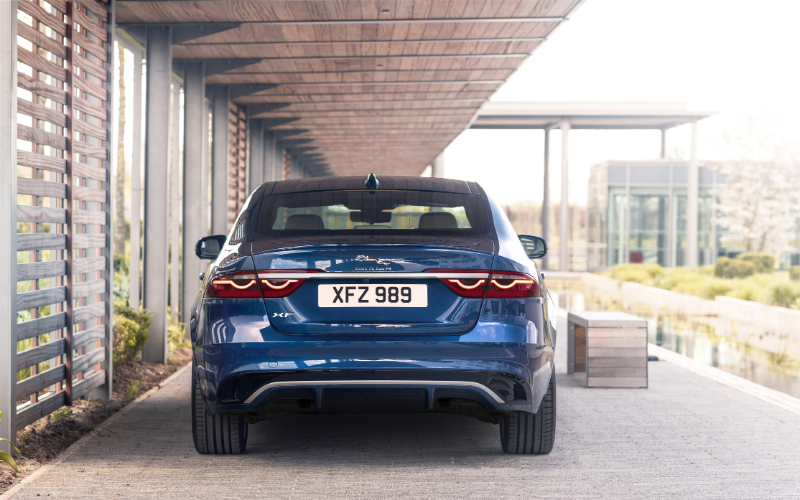 From inside to out, it's hard not to love the Jaguar XF.
Learn more about the XF, its drive quality and state-of-the-art technologies by getting in touch today.
Check out our current deals on the new Jaguar XF online – enquire about one of our amazing offers or even request a Video Appointment: