Potholes: 5 Things You (Probably) Didn't Know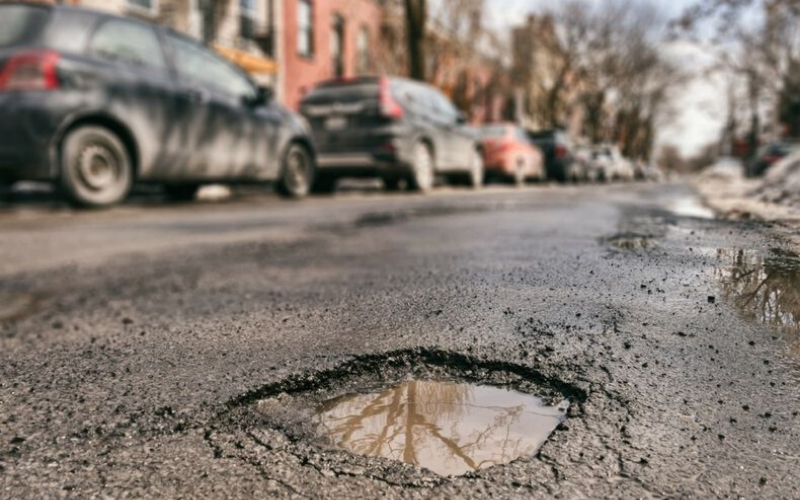 Potholes are the nightmares that keep many drivers up at night, and in the UK, we are prone to jumping into Lewis Hamilton's shoes in a last-minute attempt to swerve out of the way of them at all costs!
Many drivers dread the sudden brace for impact necessary when the sturdy exterior of our trusty cars become victim to the merciless potholes, which manage to pop up in the most unexpected places and evade our eyesight! So, here are some facts about potholes which we think you (probably) aren't aware of when you're focussed solely on the wellbeing of your poor car's suspension after those unforgiving collisions!
Which area holds the record for the most potholes?
Well, if you're currently living in South East England then you probably experience the tragedy of a pothole collision more frequently than most, with more potholes currently having to be repaired in the South East over anywhere else! Scotland didn't fare much better, with poor weather contributing to similar high spending aimed at repairing pothole damage. However, very surprising is that the record for the least potholes is being held by London! So, if you are in need of a smooth ride for once, then head to the big city for a (mostly) pothole-free journey!
How big does a hole need to be, to be crowned a pothole?
It's actually 40mm! Now, we aren't expecting many drivers to be furious enough to the point of getting out a tape measure and calculating the exact depth of a hole in the road. However, if you do and it is less than 40mm, then all you've driven over is a common hole, not worthy of pothole status! However, it is still advised that you report it so that other drivers don't succumb to the same fate! Although if you find a hole with greater depth than 40mm, you're the proud discoverer of a pothole worthy of the name! But still, put aside the proud sense of accomplishment and report it!
Reporting Potholes- How do I do it?
Just like leaving a bad review on anything, there is a page on the Gov.uk website dedicated to reporting your pothole problems! If you find yourself in a state of pothole misery after a collision, it is always best to stop your car and find a safe place to pull up. You can then inspect the pothole and note down the exact location you are in. Taking pictures showing the extent of the pothole is also advised. Drivers can then report the location of the pothole online so the relevant authority can fix it. Once any necessary repairs on the car have been made, drivers may be eligible to claim money back in compensation, using the images as evidence.
So, how many potholes actually are there?
You don't need us to tell you that potholes are becoming more and more of an issue! Over the past year, nearly 700,000 new potholes were reported, a 13% increase on the previous year according to data from the FSB (The Federation of Small Businesses). Currently, the depths of all UK potholes combined would reach three times the height of Mount Everest. Needless to say, that is A LOT of potholes! It also means the chances of people driving over one and reporting it has increased, so if your car has been involved in an accident with a pothole, you may be eligible to claim for expenses incurred during the ordeal, assuming the same pothole has already been reported! More than £1.9 million was paid out in compensation last year due to potholes!
When are the most popular times of the year for pothole accidents to occur?
According to accumulated data, early months of the year (specifically January and February) are the most common time for pothole accidents to occur. This can vary but is normally consistent due to the harshness of weather during that particular time of year causing road surfaces to become less sturdy than normal.
So, what would be Vertu Volkswagen's best advice for driving this time of year?
Always keep switched on when behind the wheel! Make sure you are looking out for potholes to avoid any damage to your car, or more importantly, to you! This is especially important when driving on quieter roads which may be repaired less often. And if you happen to find yourself on the losing side of a battle with a pothole, make sure that you report it to help out fellow drivers and prompt authorities to keep fixing the problem!
If you do unfortunately run into a pothole and damage your car, your local Vertu Volkswagen body shop is the right choice for accident repairs!
Potholes can cause a LOT of damage to your car - in fact, potholes cause as many as 1 in 10 mechanical failures on UK roads, costing motorists an estimated £730m every year.
The damage caused can often be hidden, which is why it makes sense to have your car checked over by your local friendly experts.
Our FREE pothole damage check includes:
Tyres - including pressure check and examining for lumps and cuts
Wheels - tracking, caster, camber and thrust angle
Suspension - looking for damaged coil springs, ball joints and shock absorbers
Steering - inspecting vital components like the track rod ends and the rack and pinion
Click the button below to book your free pothole damage check.
Image Credit: RAC