Prom night to remember thanks to Farnell Jaguar Leeds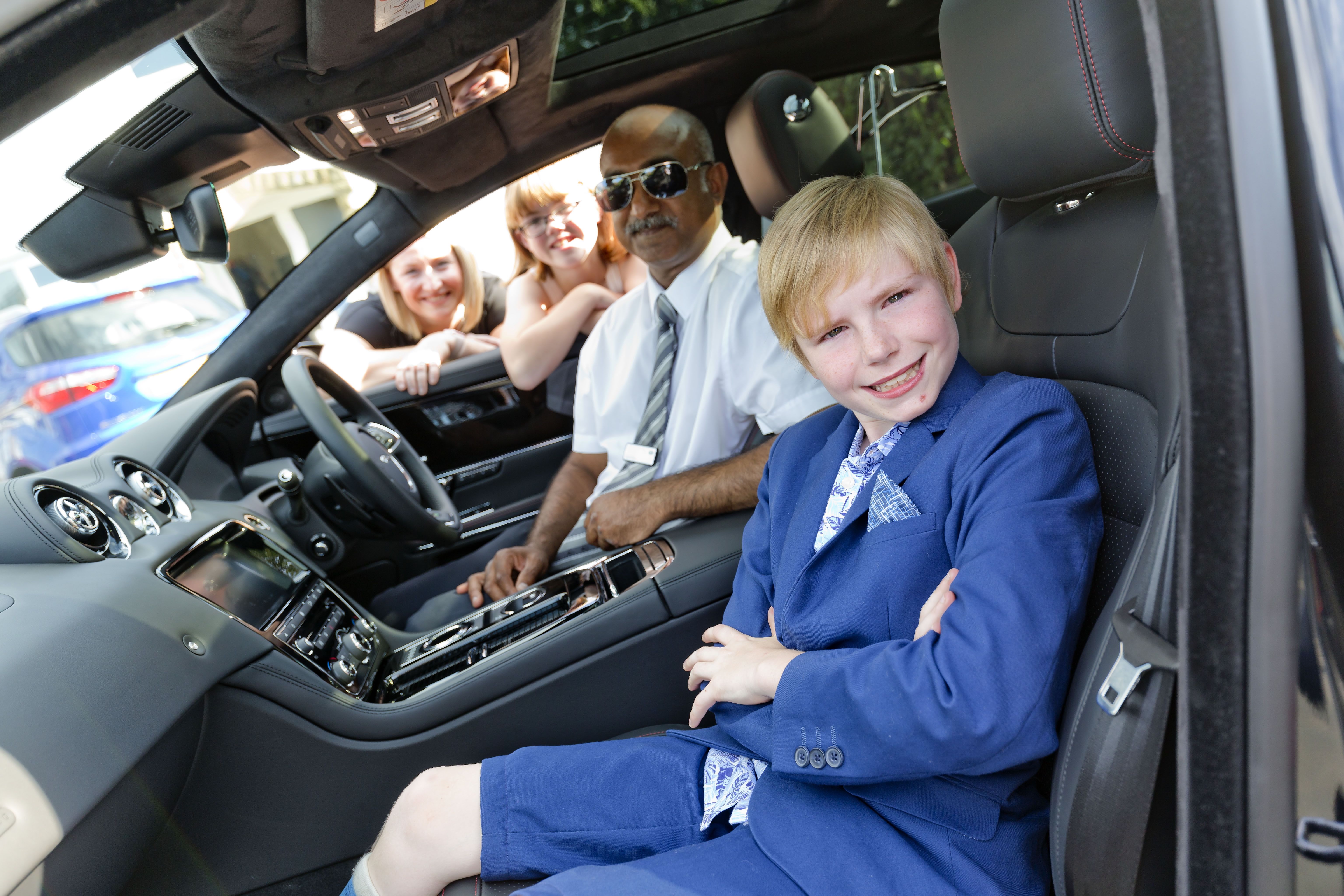 Luke Tarbuck, who is ten and is on the autism spectrum, has been a Jaguar fanatic ever since his mum, Niki, can remember. With his school prom fast approaching, Niki got in touch with the Farnell Jaguar Land Rover Leeds dealership to ask if they knew of any Jaguar car hire companies in the area.
The dealership was keen to help and contacted the family to say they would be delighted to chauffeur Luke to his prom. Niki decided to keep the treat a secret, and invited Luke's ten-year-old friend Lucy to ride in the car, so he could have an extra special surprise on the night.
The end of year prom, held at Whitkirk Cricket Club, was organised by the year 6's parents to celebrate the children coming to the end of their time at primary school.
Robert Jones from Farnell Jaguar in Leeds said: "We want to be very active where the community is concerned by trying to give something back and when Niki's email came in with Luke's story, we were more than happy to help. Luke is a real brand fanatic and expert when it comes to Jaguar. He certainly has good taste and I am sure that he approved of his ride on the night."
Niki said: "I was completely blown away by the generosity of the dealership. I was looking for advice on where we could hire a car, as a special surprise for Luke, and did not expect the response to be 'we'll take you ourselves', so I am extremely grateful.
"Today, it is so rare to get excellent customer service, so I am seriously impressed. The team has gone completely above and beyond to make Luke's night so special, I will never forget the look on his face and I know that he will never forget it."