Sponsorship deal with Matlock Town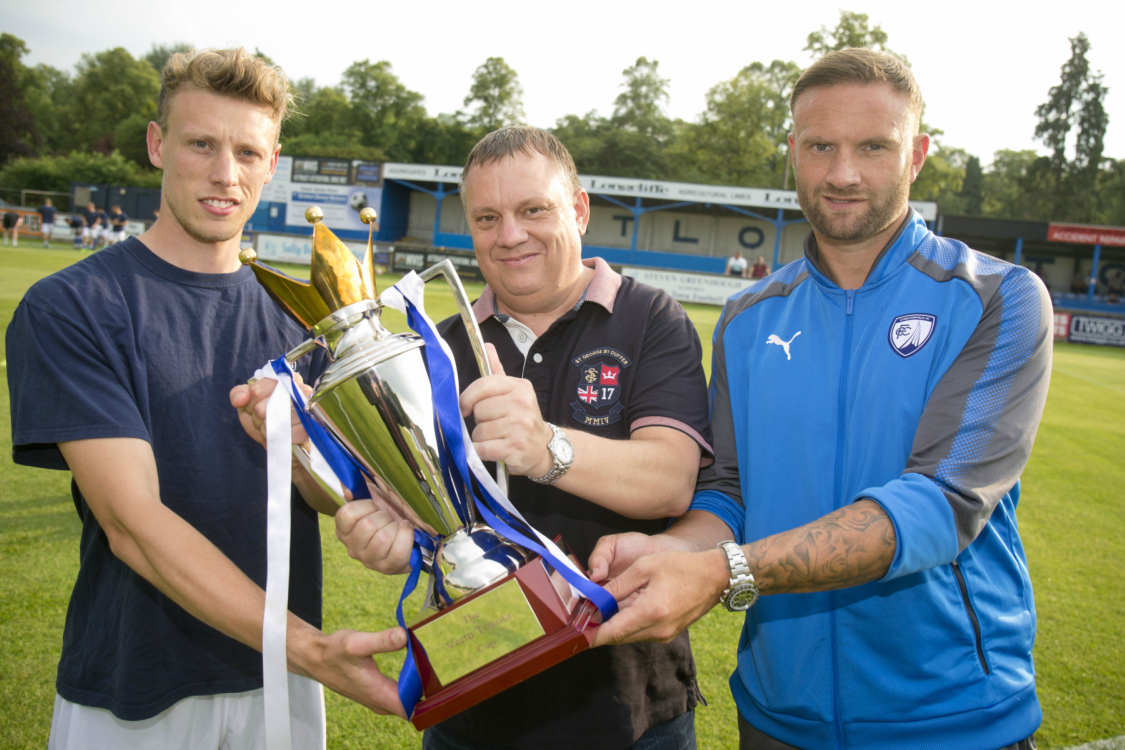 Sponsorship deal with Matlock Town
Vertu Toyota has pledged to continue its support of Matlock Town FC ahead of the 2017/18 football season.
As part of the partnership between Vertu Toyota and the club, the dealership's name and branding will appear on the team's shorts, and around its DCJ Group Insurance Arena, whilst supporters of the clubs will have access to preferential deals.
In addition, the dealership has also taken over the sponsorship of the local derby pre-season match between Matlock and Chesterfield FC - now known as the Vertu Toyota Cup.
This preseason saw Chesterfield FC take the cup Matlock 4 – 0 despite a valiant effort from the Gladiators.
Paul Jenkinson, general manager of Vertu Toyota, said: "The Gladiators are a well-respected team with a loyal following and we're proud to be able to support them. The club is at the heart of the local community and we're pleased to be working alongside them.
"Seeing our name on the Vertu Toyota Cup trophy was really exciting, and although the Gladiators lost they put in the effort."
Tom Wright, chairman of Matlock Town, said: "Support from local business is very important to our club and we are grateful that Vertu Toyota is one of our lead sponsors."