St Mary's Catholic High School Get Creative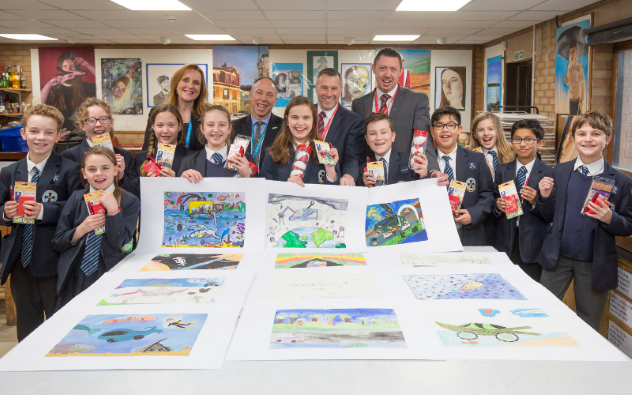 Vertu Toyota Chesterfield

is helping local secondary school students to channel their inner artist.
Pupils at St Mary's Catholic High School in Chesterfield took part in an art competition to draw and paint imaginative and futuristic vehicles. With a twist – they needed to be environmentally friendly.

Vertu Toyota Chesterfield has supported the international competition, organised by Toyota, by awarding its own prizes to the top three drawings at the school. The Toyota Dream Car Art Contest invites children from all corners of the globe to share ideas about the future of mobility by drawing their dream cars.

The students' artwork will now be entered in the national competition and then, if successful, advance to the global contest.

The three winners, who are all aged 11 or 12, were:
Botosz Sayka
Tegan Metcalfe and Hannah Jarvis (joint effort)
Sophia Wheeldon-Lopez

David Littlewood, general manager, Vertu Toyota Chesterfield, said: "The young people really excelled themselves and some of their ideas and designs were simply stunning.
"The thought and imagination that went into them was fantastic and it was incredibly difficult to choose three winners. I'm already looking forward to next year's Toyota Dream Car competition and coming back to the school."

Craig Longmuir, head of art at St Mary's Catholic High School added:
The pupils used their imaginations to create some wonderful vehicles, which all had a real 'green' angle to them.
"It has been a great project to once again get involved with, and as always I'm excited by the creativity of the youngsters."