Take A Look At The All New Audi A6 E-Tron Concept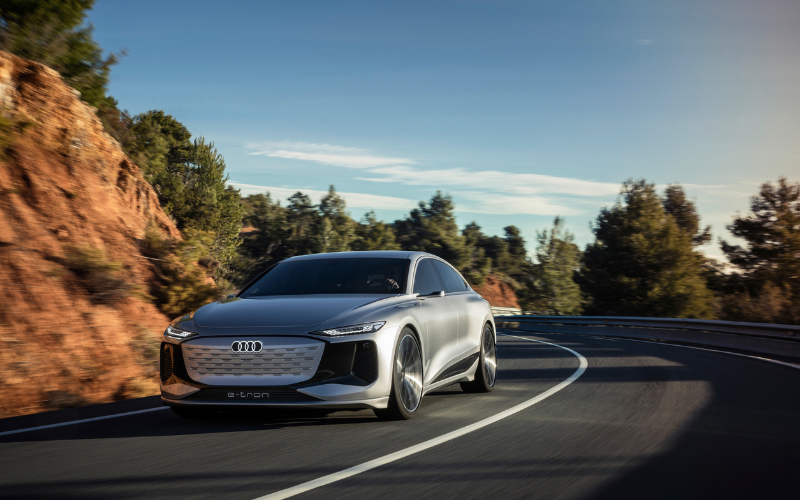 Audi has revealed their all-new fully electric luxury-class Sportback concept car, boasting the brand's new premium electric platform, set to go on sale in 2023.
Let's get into what we know so far:
Design
From the recently unveiled images, we can already see the A6 e-tron will sport a confident and incredibly athletic stance.
Although Audi has confirmed the real thing won't come with completely invisible door handles, we can expect the finished production model to look quite similar to what we're seeing here.
This would mean that the A6 e-tron will come with 22-inch wheels and futuristic rear-view cameras instead of wing mirrors.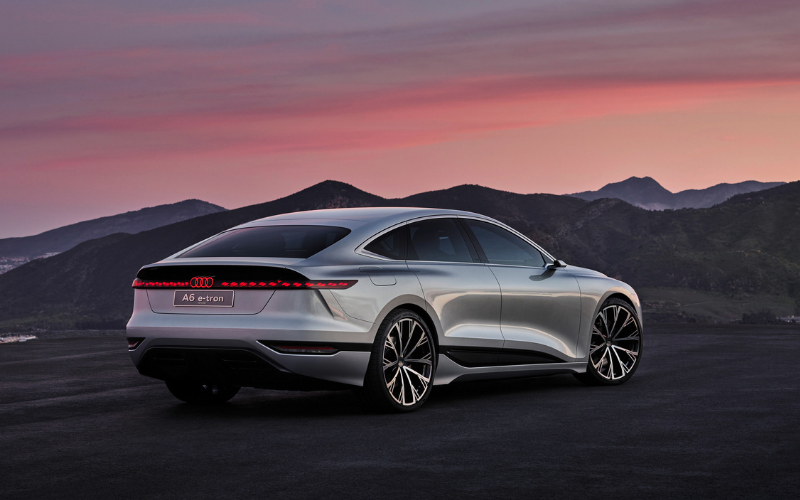 We can also expect the all-new A6 e-tron to showcase two-tone side skirts and a full-width brake light, as pictured.
Daytime-running lights will be made up of 3 rows of customisable LEDS, so they can even produce patterns and animations. Audi's additionally included special projectors all-round the car, which can beam onto the pavement or a nearby wall.
Audi has said that the new A6 e-tron will house the latest version of their Matrix LED headlights too, to which you can use them to play video games. You just connect your smartphone and use it as a controller to play a special Audi spaceship racing game, using the headlights as the projectors.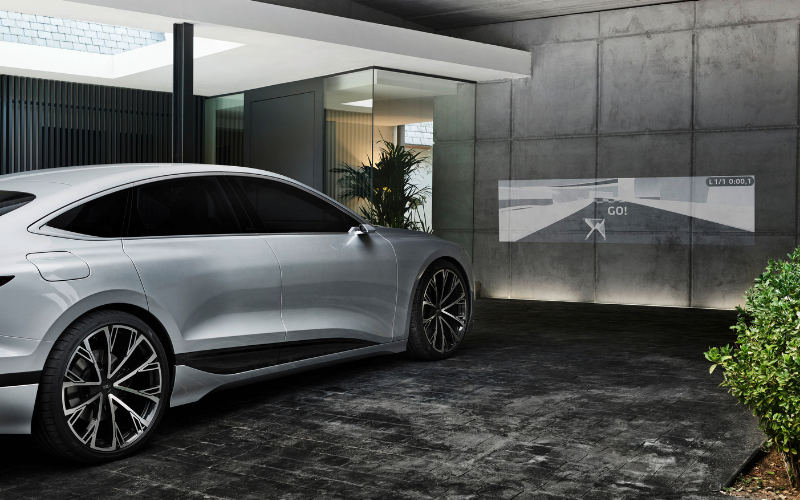 Range
The new Audi A6 e-tron will comes with a 100kWh battery, which is slightly bigger than the 93kWh battery you get in the new e-tron GT.
Audi have declared it will offer 435 miles of range, which is almost 140 miles more than you get from an e-tron GT.
Compatible with a 270kW rapid charger, the new A6 e-tron will be able to boost its range by 186 miles in just 10 minutes. A slightly longer 25-minute charge will recharge the batteries from 5% to 80% full.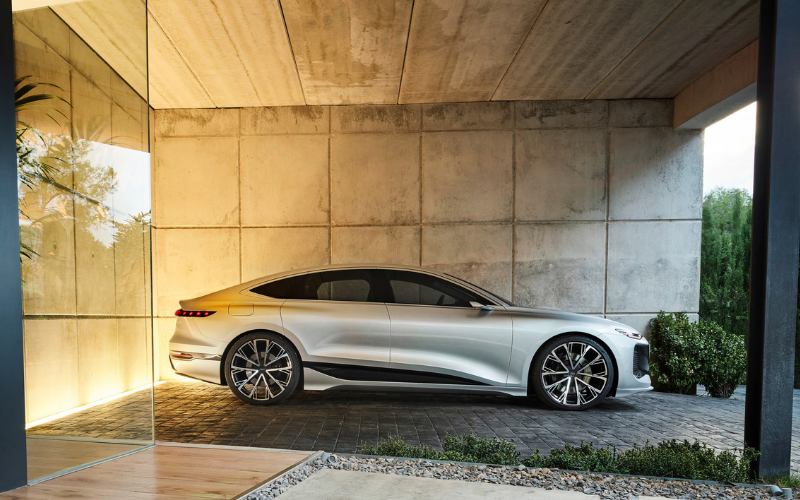 Performance
The entry-level versions of the A6 e-tron will offer a rear-mounted motor, powering the back wheels.
The all-new Audi A6 e-tron will be capable of doing 0-60mph in less than seven seconds.
The A6 e-tron four-wheel-drive options will feature an additional electric motor at the front. In total, these dual-motor cars will produce 476hp and 800Nm of torque.
That's the same amount of power you get from an entry-level e-tron GT, but it's about 160Nm more torque. That means the four-wheel-drive A6 e-tron will sprint 0-60mph in less than just 4 seconds.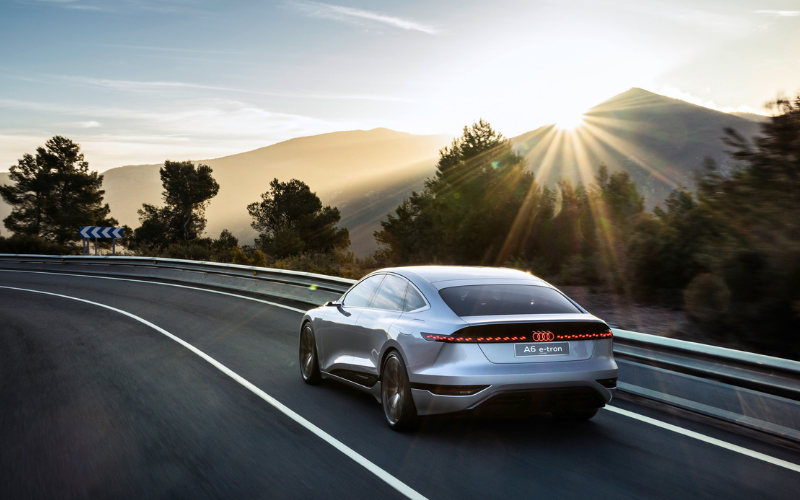 Interior
Audi is yet to reveal any of the interior details; however we expect the inside to be similar to that of the all-new e-tron GT.
The all-new Audi A6 e-tron is set to go on sale in 2023, so we have a little while to wait for this state-of-the-art electric vehicle.
In the meantime, why not take a look at our current deals across the latest Audi range:
Equally, if you'd like to learn more about electric and hybrid vehicles, visit our helpful hub page:
Are you an Audi fan? Stay tuned in our newsroom for more of their latest updates.