Take A Virtual Test Drive Of The New Honda CR-V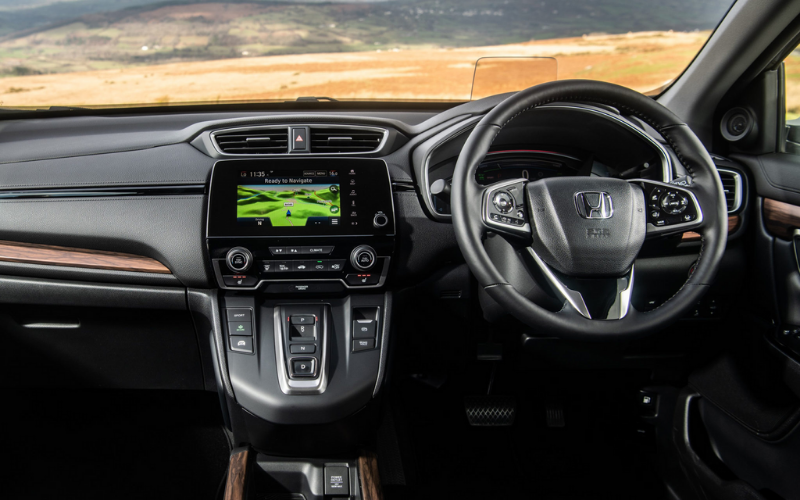 Looking for the perfect family SUV? Have you thought about purchasing the new Honda CR-V as your next car? You can now 'try before you buy', all from the comfort of your own home!
Get behind the virtual wheel as you join us on a test drive of the new Honda CR-V – learn about the CR-V's intuitive on-board technology, its excellent interior styling and how simple and fun it is to drive.
Start your Virtual Test Drive of the new Honda CR-V, here:
The new Honda CR-V is ready to take you and your family anywhere you want to go. With a 5-Star Euro NCAP safety rating and an option to host 7 seats, the new CR-V promises to take good care of you and your passengers. You can learn more about why the new Honda CR-V makes the perfect family car, right here.
Vertu Motors loves that the new Honda CR-V comes with excellent comfort, a confident performance and a host of innovative safety and entertainment technologies. It makes a fantastic SUV, completely designed and built with you in mind.
But don't just take our word for it, the Honda CR-V is the world's most popular SUV. Sales figures from the world's 54 principal new car markets show that the Honda CR-V has outsold all rivals since its launch in 2012.
What's not to love about the new Honda CR-V? Available now.
You can view our fantastic deals online or come and see the new Honda CR-V for yourself at your local Vertu Honda showroom – you can even book a physical test drive!
Get in touch today - our friendly team of experts are always ready to help.
Find your nearest Vertu Honda retailer by clicking the link below:
If you'd like to browse our great deals on the amazing new Honda CR-V, click the link below: