Taking A Closer Look Inside The Kia Stinger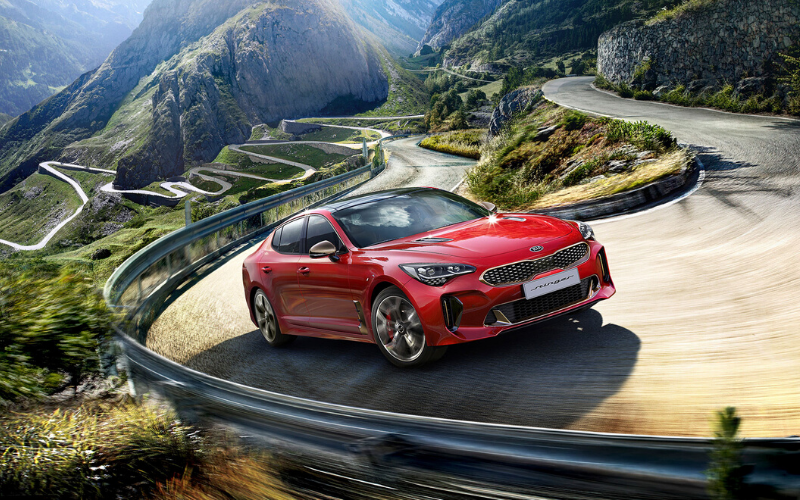 We all know that the Kia Stinger is one of the smartest fastbacks on the planet, but what's it like to be sat in the driver's seat?
Let's take a closer look inside the Kia Stinger.
Cool and comfortable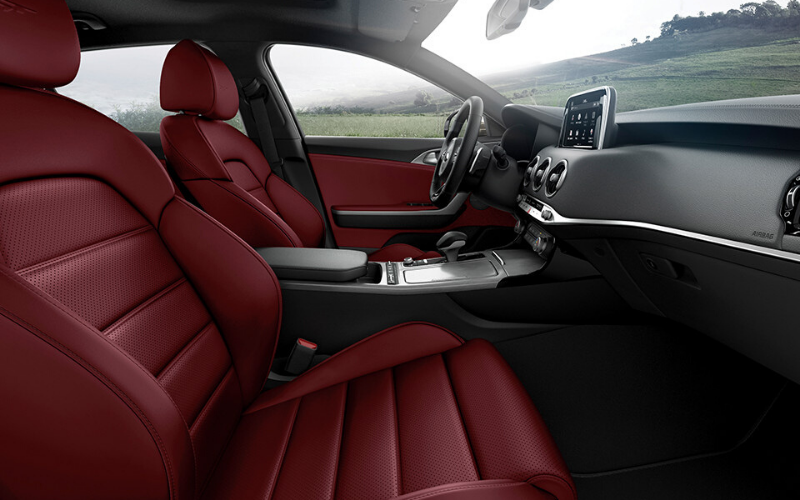 Comfort is Kia's priority, and so the Stinger has been designed to optimise the driving position for a first-class experience. Using only premium materials, the carefully crafted shape of the seats ensures optimum support, as well as being heated and ventilated to offer a relaxing journey.
Space to relax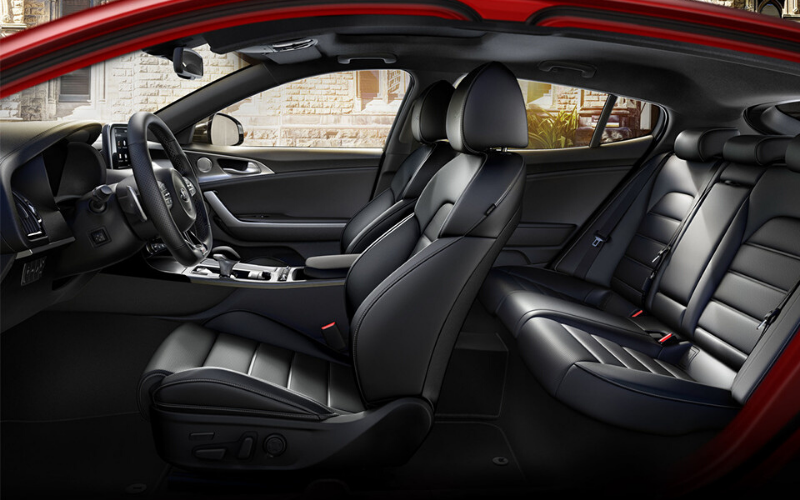 Once you're behind the wheel, you can sit back and enjoy the ride thanks to the spaciousness of the inside cabin. Designed to maximise comfort, the Kia Stinger can fit five people comfortably, with plenty of legroom to avoid feeling cramped.
Suited and booted
There's more to this fastback than meets the eye! Offering a 406-litre boot space, the Stinger is super practical, allowing you the room to fit in everything you need - including the kitchen sink if needs be!
Better connected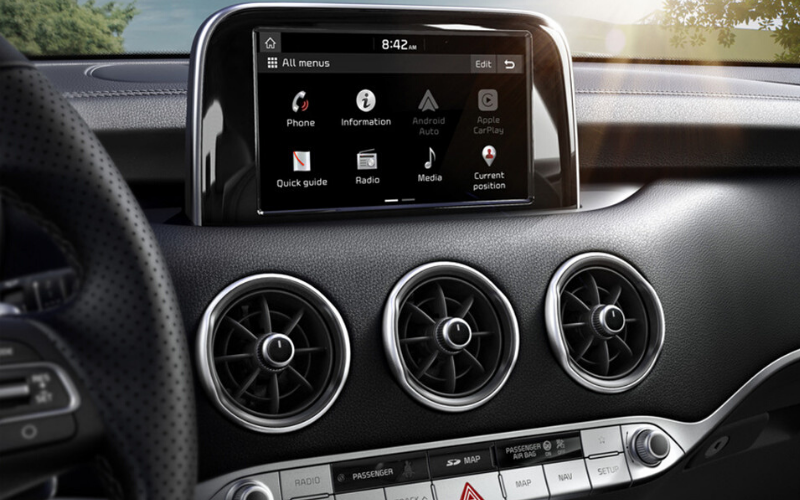 Boasting an 8'' Touchscreen Satellite Navigation, which supports Android Auto and Apple CarPlay, staying connected has never been easier in the Kia Stinger. Reliable and accurate, the Stinger will guide you on every journey, taking the hassle out of planning where you need to be.
Hear the sound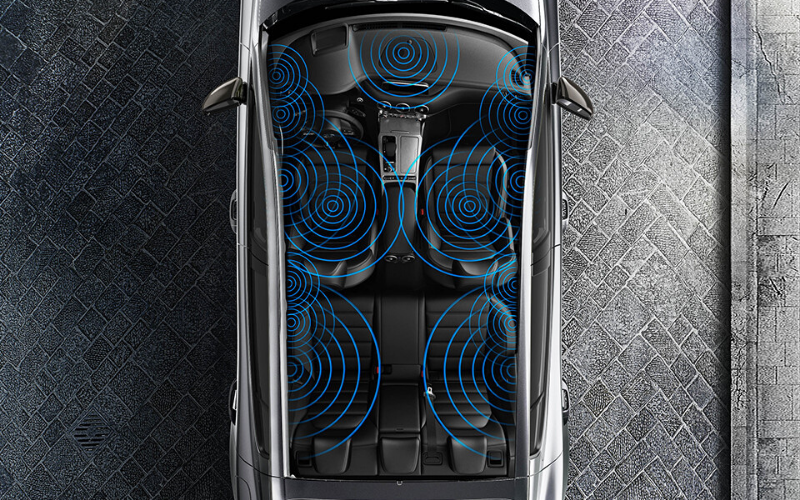 Create your own concert hall with the incredible 15-speaker Harmon/Kardon Premium Sound System. Whether you prefer rocking out to classic rock ballads or relaxing to the serene sounds of classical symphonies, the surround sound system will take you on an impeccable musical journey.
The Stinger is an all-in-one package. It's got the looks, the performance and the technology, and that's only the beginning. Once you're strapped into the driver's seat, your journey really begins!
Please note: Some features are trim specific and may not be included on the standard Kia Stinger.