The All-New Volkswagen ID.6 Has Been Spotted Testing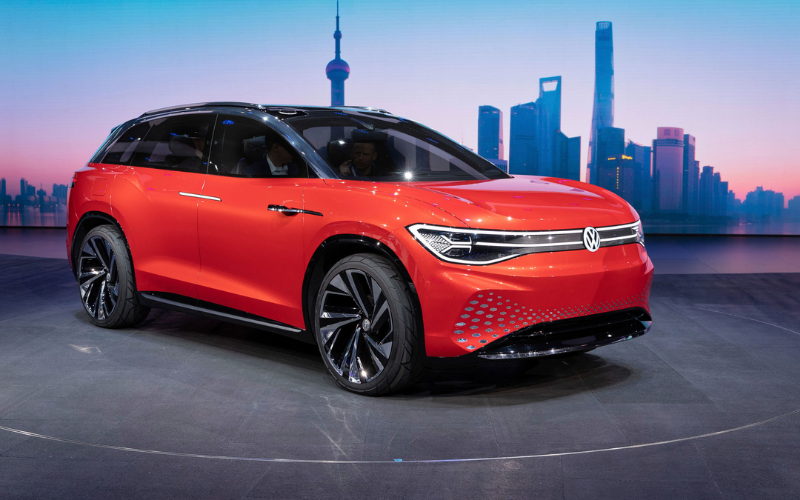 One of the next additions to the all-electric ID. Family, the Volkswagen ID.6, has been spotted testing. It's set to be the largest electric car offered by Volkswagen when it goes on sale in 2021. From exterior to its pricing and release date, here's everything we know so far about the anticipated SUV...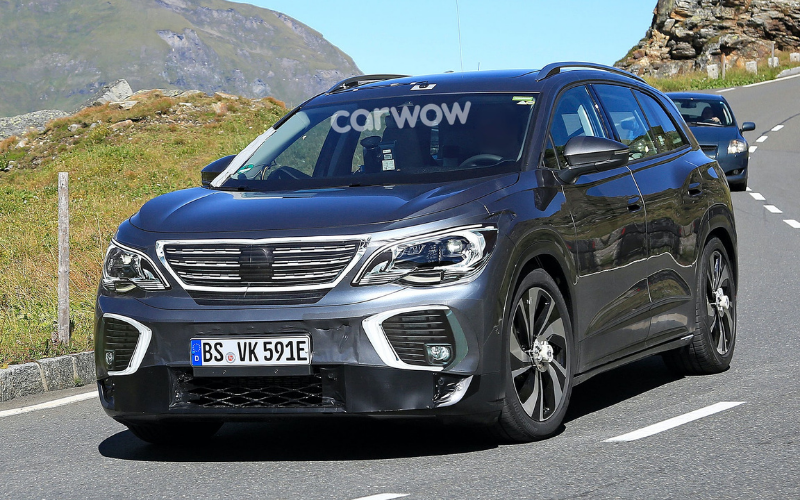 Image Credit: Carwow.co.uk
Volkswagen ID.6 Exterior
The overall design of the ID.6 looks to be gentler than the usual sportier look that manufacturers seem to strive for when creating their SUVs. This particular Volkswagen ID. EV does not seem to have any real distinctive features on display, with its badges and lights being hidden. However, you are able to distinguish a strong resemblance to the slightly smaller Volkswagen ID.4.
The Volkswagen ID.6 possesses a long sweeping roofline that has been accented by a roof rack that tails off towards a subtle spoiler. There is an integrated rear brake light within the spoiler and the car has muscular creases over the front and rear wheel arches.
Volkswagen ID.6 Interior
Although there have been no pictures of the interior of the Volkswagen ID.6 released as of yet, we can assume it will be very similar to the ID.3 and ID.4, though we can expect a few modifications by next year.
The Volkswagen ID.6 is forecasted to be presented as a 7-seater and is likely to have an incredibly spacious interior. This can partly be attributed to the lack of a sizeable petrol or diesel engine, due to its compact electric motors.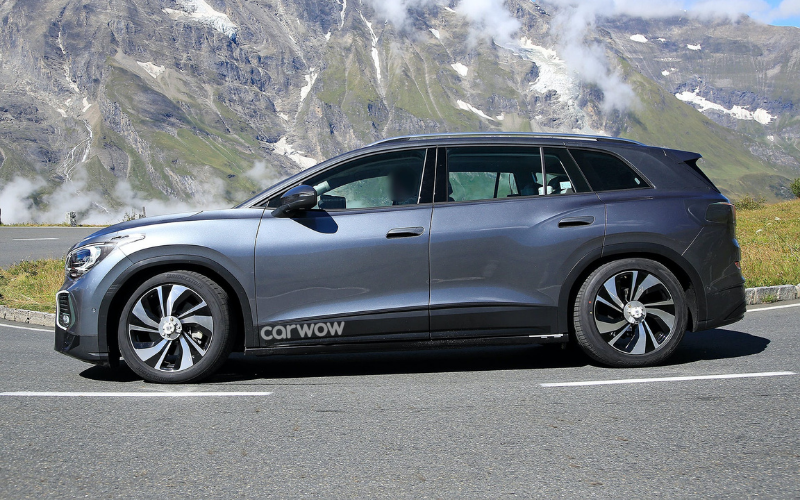 Image Credit: Carwow.co.uk
Volkswagen ID.6 Battery and Range
Being an electric car, it is expected that the new Volkswagen ID.6 may use the 77kWh battery, which can be located in the Volkswagen ID.4. This type of battery is able to power two electric motors – a smaller motor at the front and a larger one at the rear which combine to produce 305hp. This could suggest that more than 300 miles of driving range will be offered.
We can assume that the new Volkswagen ID.6 will come with fast-charging capabilities, which will allow the battery to charge from empty to 80% in around approximately half an hour. Nowadays, rapid chargers can be found in post public place.
For a full charge using a standard wall box installed at home, the amount of time to be charged could possibly be overnight.
Image Credit: Carwow.co.uk
Volkswagen ID.6 Price and Release Date
The official release date and price of the vehicle are yet to be revealed, however, the vehicle spotted testing looks like it could be production-ready.
This means we can guess that orders will open late 2020, with the cars reaching our showrooms in 2021. As this car will be included in Volkswagen's current ID. Electric Vehicle range, we can predict that it will cost from around £60,000.
Although the Volkswagen ID.6 is yet to be released for sale, why not take a look at the Volkswagen ID.3s we have, which have just arrived in our showrooms: