The Audi E-Tron Is Europe's Best Selling Electric SUV In 2020 So Far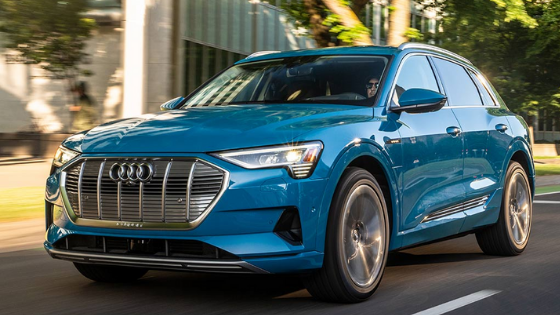 Ever growing in popularity as we move to a more electric future, Audi has reported an increase in E-Tron sales by more than 86 per cent - with a major chunk of the sales coming from Europe.
The E-Tron, Audi's first fully-electric car, has claimed the top-spot for EV SUV sales in Europe in the first half of 2020.
Audi has reported a global sales figure of 17,641 units for the E-Tron during this period, which is an increase of 86.8 per cent compared to last year.
Considering the effects of COVID-19 pandemic on car sales internationally, this feat seems even more impressive. Europe and the US are the biggest markets for electric vehicles at the moment.
Although the sales of Audi E-Tron haven't been as impressive in the US, the European market has seen a huge increase in the sale of the vehicle. The E-Tron was responsible for the biggest chunk of Audi's sales in Iceland (93%) and Norway (92%), and a significant portion of the total sales in Israel (14%) and Sweden (12%).
The acceptance of electric vehicles in general has been far greater in Europe than in any other continent's market. The strict emissions laws are perhaps the biggest reason for this.
In the US however, Audi have still registered a 50 per cent growth in the sales of E-Tron.
Later this year, we will expect the all-new, highly anticipated E-Tron Sportback to reach our showrooms. In the future, we are to also expect sporty 'S' variants of the E-Tron and E-Tron Sportback too. You can read more about that, here.
In addition, Audi have also announced their plans to launch a Q4 Sportback E-Tron. You can read more about this, here.
The current E-Tron remains their popular zero-emissions flagship vehicle. Hildegard Wortmann, Audi's Member of the Board of Management for Sales and Marketing, declared: 'The Audi E-Tron is a real game changer for us and clearly illustrates our vision of sustainable and progressive premium mobility.'
The Audi E-Tron is powered by two electric motors, one on each axle, which derive power from 95 kWh battery.
The front motor makes 125 kW, while the rear motor generates 140 kW, thus bringing the total output to 265 kW, or 355 bhp. There is even an over-boost function present, which increases the maximum power to 400 bhp for a short burst of time.
The Audi EV has a claimed driving range of over 248 miles on a single charge, and it takes just 30 minutes to charge the battery from 0 to 80 per cent via a 150 kW DC fast charger.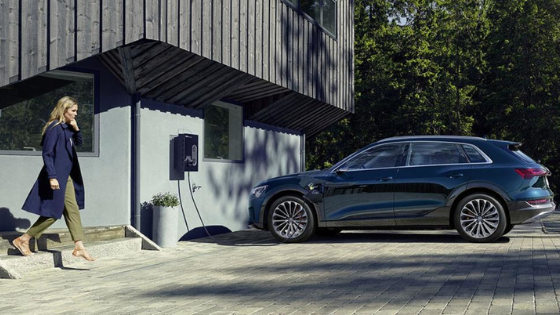 It's no wonder then that the impressive Audi E-Tron is leading the charge towards a brighter, more electric future.
To shop our amazing deals on the incredible all-electric Audi E-Tron, here at Hereford Audi, click the link below:
Equally, if you'd like to learn more about electric and hybrid cars, click the link below: