The AYGO 2018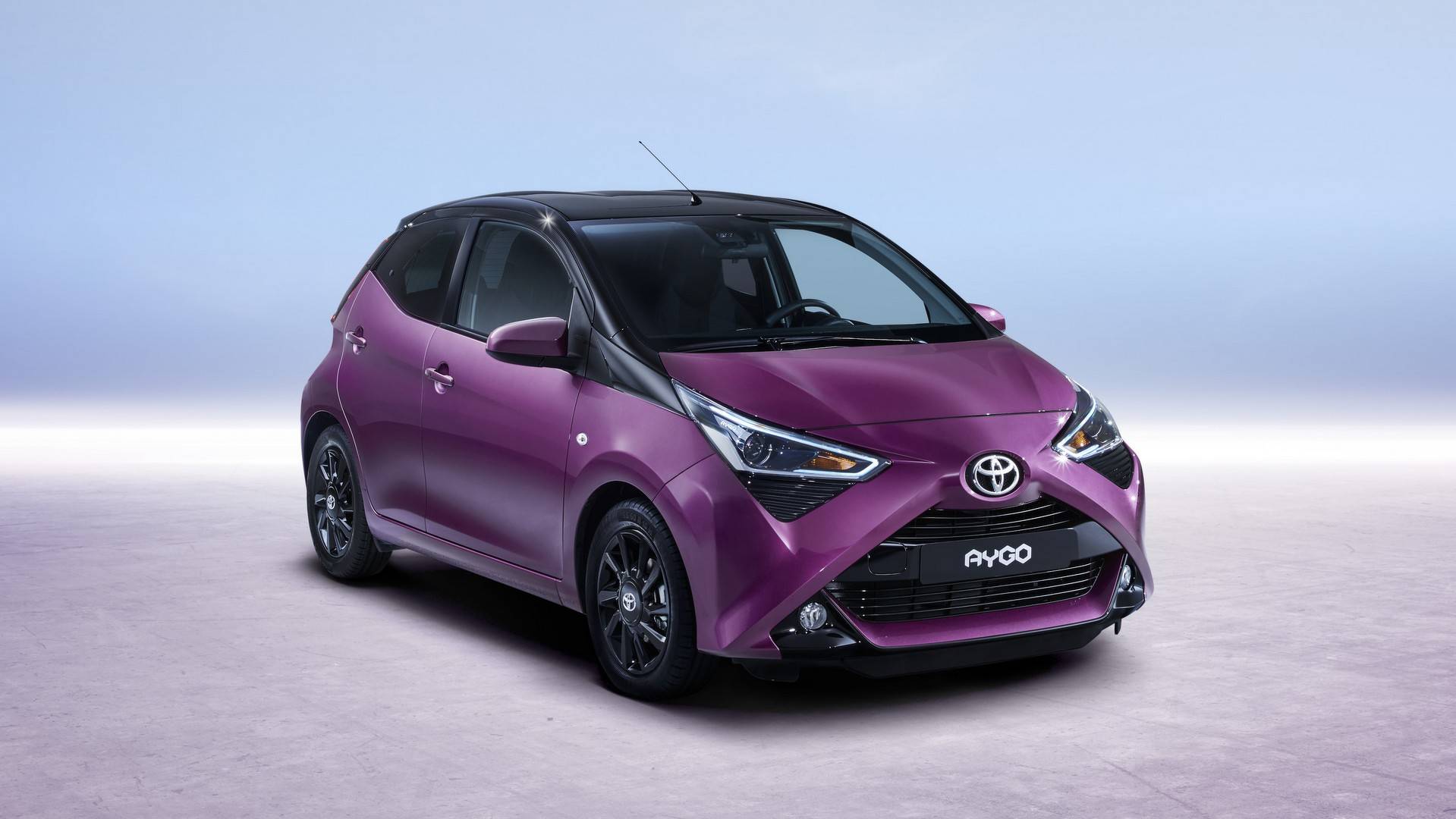 The Toyota AYGO has had a facelift and it's ready for a new era of style on the streets. Since having its debut at the 2018 Geneva Motor Show, the new AYGO is turning heads for its fresh new look adding a new sense of fun to the snazzy little vehicle.
One of the changes to the fun little vehicle is that it now boasts even bolder styling with a more refined front end. The Headlights, fog lights and grille blender seamlessly together to give the car an edge on the road and stand out against others. The New AYGO also allows a truly customisable experience on the road with the new special x-cite edition offering more choices in design from a bi-tone finish to Manhattan seat fabric. Interior changes are minimal with a nearly exact same look and feel the previous versions.
For performance, the AYGO 2018 boasts a three-cylinder 1.0 VVT-i. Much more refined for a better driving experience, the AYGO can reach 62mph in 13.8 seconds with the additional 72bhp taking you well on your way on your long-haul trips.
A car designed for fun and exciting everyday drives, the AYGO is a car worth having by your side for every journey.