The Benefits of Choosing the New Range Rover SV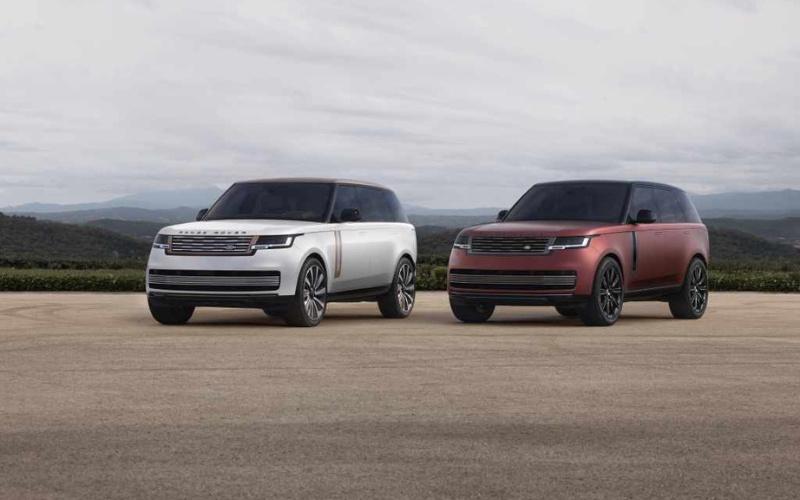 When Range Rover tell you that this is the most desirable Range Rover ever, and that it's 'an exquisite interpretation of Range Rover luxury and personalisation', you just know that the new Range Rover SV is something special.
In fact, Range Rover go on to say that this is their finest creation ever; a greater choice, heightened craftsmanship, and tactile enhancements for those seeking true distinction.
Special Vehicle Operations
The Special Vehicle Operations division of Range Rover are responsible for creating just that... special vehicles. They produce truly unique Land Rover and Range Rover vehicles, and it's their work that you see supplied to the royal families of the world. Truly special.
The Range Rover SV gives you the opportunity to sample their work for yourself.
Although there are many bespoke features and options, Range Rover starts you off with a 'theme' for the vehicle, these include: Signature Suite, Intrepid Theme, and the Serenity Theme. They are all slightly different but offer you an excellent platform with which to start
Ceramic Detailing
All three of the themes feature high-end details, such as the Ceramic White or Black controls in the cabin.
There's also the option for a leather-free interior, or the more traditional Windsor leather. The SV details continue on the outside – with an exclusive front grille and bumper, two-tone Range Rover script, and an elegant hand-crafted ceramic roundel logo denoting the SV range.
SV Powertrain
Of course, as you'd expect, there's a mighty V8 engine option – a twin-turbocharged 530hp beast with enough torque to tow the world behind it. For the more miles-to-the-gallon conscious, there's also a six-cylinder diesel engine which still produces 350hp, and then there's the Plug-in Hybrid Electric Vehicle (PHEV) version.
The hybrid uses a 3.0 litre six-cylinder engine in conjunction with a 105kW electric motor to deliver a seamless 510hp and a useful increase in mpg - and decrease in emissions.
We've promised to give the benefits of choosing the new Range Rover SV, but the reality is that if you're in the market for a super-luxurious SUV (there really is only one choice), you'll understand completely what those benefits are.
If you don't know, perhaps the best way of describing those benefits is left to Range Rover's experts: "Make the best more refined, more dynamic, more YOURS."
If you'd like more details about the new Range Rover SV, or any of the other Land Rover and Range Rover line-ups, get in touch with our friendly team, and they can help start your journey.