The Honda CR-V Vs The Honda CR-V Hybrid: Which Is Right For Me?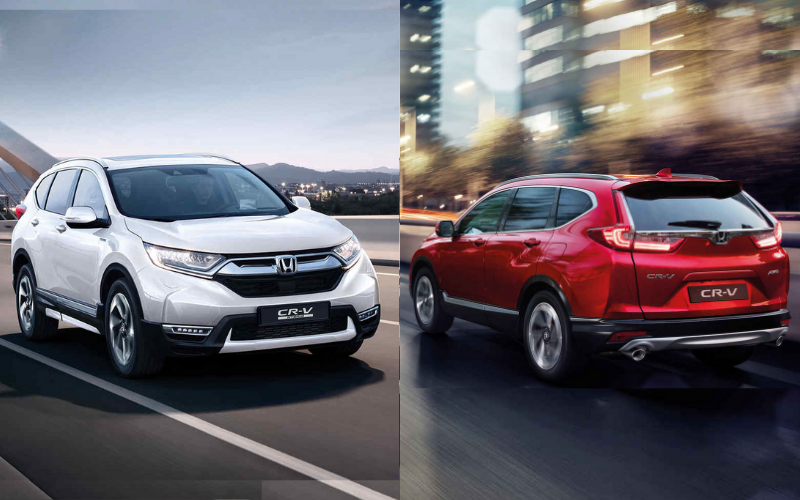 As if choosing a new car wasn't hard enough, Honda have given you options when it comes to their incredibly popular CR-V. Both hybrid and traditional powertrains make for great choices, but which version of the SUV should you pick?
Options, colours and trim levels all open up a world of car buying opportunities, whilst also really allowing you to make your car 'yours'. And when it comes to the Honda CR-V, there's quite the choice to be made. Do you opt for a turbocharged petrol engine or a cutting-edge hybrid version?
Here at Vertu Motors, we're going to help you make this hard decision...
How far do you typically drive?
When you buy any new car, it's important to consider the engine choices available in relation to how far you travel on a regular basis.
Knowing your average daily commute will help determine which powertrain is the best suited to you.
For example, if you're a high-mileage driver who spends a lot of time pinging up and down the motorway, then the turbocharged petrol CR-V will likely prove the best fit. Plenty of lightweight and low-friction engine components have been used to help with economy, while the ability to select a CVT automatic transmission will make longer trips a little more relaxing too.
However, if you're more of a city-dweller, zipping around urban and suburban areas for the school run or running quick errands, the new Honda CR-V Hybrid might be more up your street. Thanks to its electrical assistance, the hybrid CR-V is exceptionally fuel-efficient. It's also capable of driving on pure electric power, producing zero emissions - this means that for shorter trips, you can cruise around much cheaper than you would in its traditionally fuelled counterpart.
Do you require a five or seven-seater?
Space is one of the key considerations for many people when buying a new car, especially if you have a growing family to think about, or you often cart around a lot of luggage...
You may need more seats than the average car, so, there's a key choice to make with the new CR-V; do you want five or seven seats?
If you're after a seven-seater, then you'll have to opt for the petrol Honda CR-V. It's the only powertrain in the range that offers seven spaces for passengers (and can only be specified with the SE and SR trims, too).
The hybrid CR-V is only available as a five-seater – unfortunately, there's currently no option to have seven. This is because the batteries for the hybrid powertrain are located towards the rear of the car, meaning there's simply not enough room for an extra row.
That may have just made your decision really simple!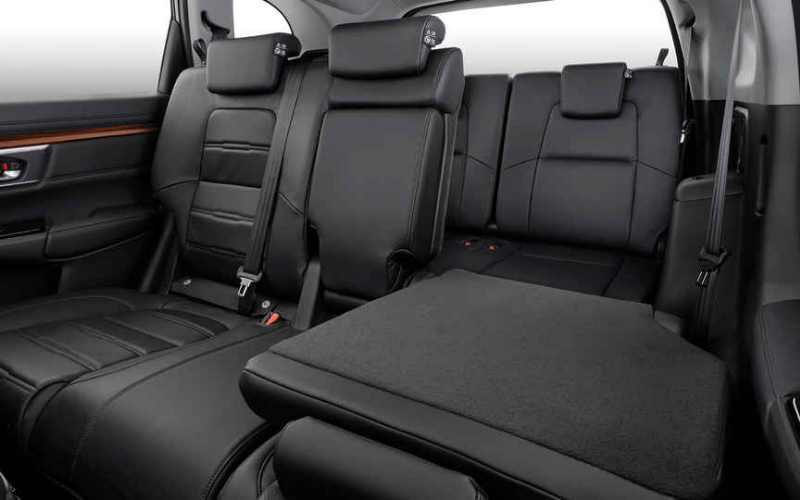 How much boot space are you looking for?
If you like a spacious vehicle in general, both the standard and hybrid CR-V are great choices – as SUVs, they offer a fantastic amount of additional luggage space and a comfortable, roomy interior for all passengers.
If you enjoy a weekend mini-break away, or if the kids really love their extra-curricular activities, you need a car that can keep up with the baggage...
In terms of boot space, the standard petrol-powered version of the Honda CR-V boasts an impressive 561-litres of space, which can of course be increased by folding the rear seats flat. They go completely flat too, giving a nice level load space for larger items.
The new hybrid CR-V's batteries have slightly affected the boot space, but not by much. There's still a large 497-litres of space to play with, even with the seats in their normal positions. This gives plenty of room for PE kits, wellies, a beloved pet...and the kitchen sink?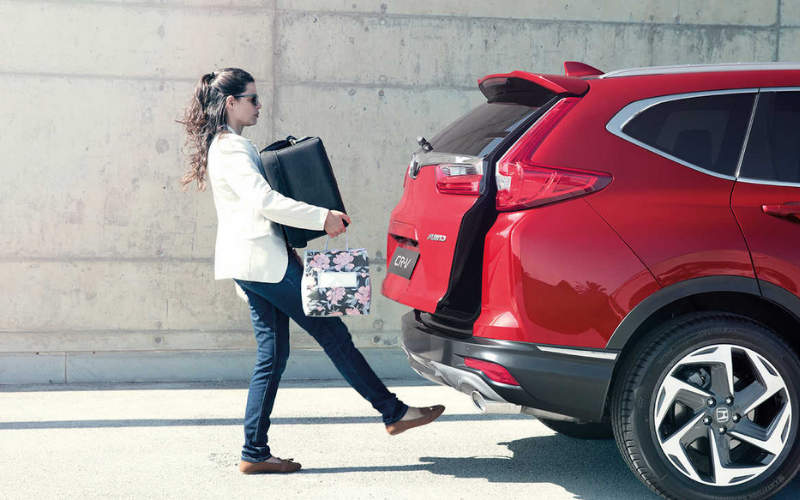 Safety
Fortunately, Honda has a strong reputation for creating well-made and well-priced cars – you always get a lot for your money, with safety features as no exception.
Both Honda CR-V models come with an abundance of standard equipment and safety systems, including Honda SENSING. From Lane Keep Assist to Traffic Sign Recognition, your CR-V will automatically look out for – and avoid if possible – dangers on the road.
But don't just take our word for it – both CR-Vs come with a five-star Euro NCAP safety rating too!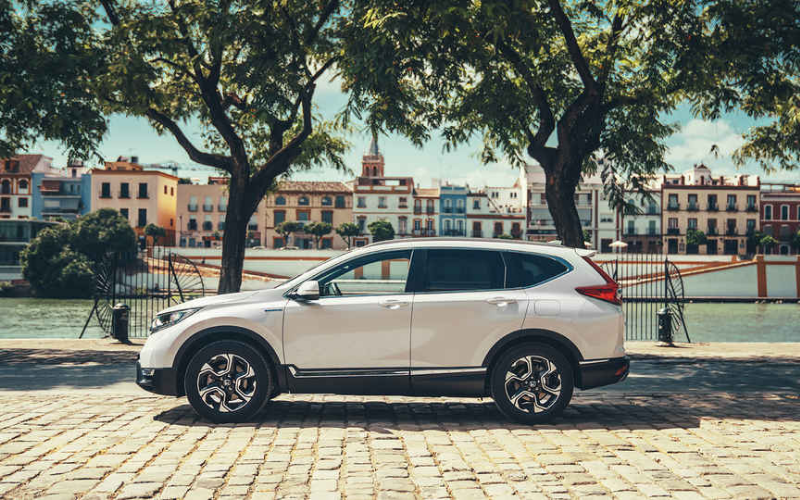 Price
Prices between the standard new Honda CR-V and the new Honda CR-V Hybrid version are close, but given the hybrid's cutting-edge powertrain, it's no surprise that it comes as the slightly more expensive choice.
Prices for the traditionally fuelled Honda CR-V start from around £27,270, whilst the Honda CR-V Hybrid starts at around £30,500.
Knowing what you now know, picking from either CR-V options will be a choice well made – both versions offer so many benefits, are great value for money and are designed to completely look after you and your family.
If you'd like to take a look at our deals on a new Honda CR-V, click the link below:
Or, if you'd like to check out our deals on a new Honda CR-V Hybrid, click the link below: