The Mercedes-Benz S-Class Could Be The First Car To Offer Hands-Free UK Driving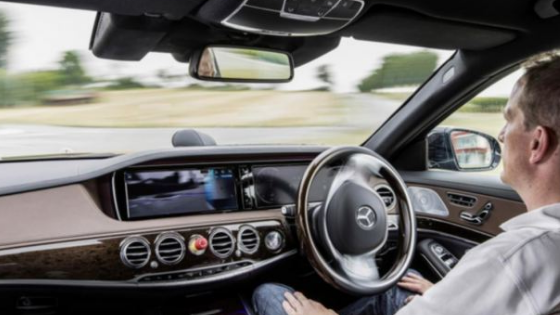 Mercedes-Benz's new flagship S-Class is set to be one of the very first cars that allows owners to take their hands off the wheel and be driven autonomously on UK roads.
Over the past few decades, the popular Mercedes-Benz S-Class has traditionally led the way in introducing everything from ABS brakes to massaging seats - the latest version promises to be just as influential.
From a brand new MBUX system with more digital displays, to state-of-the-art safety features and driving assistance systems, the S-Class has a lot in-store.
The likelihood of the new S-Class driving you, rather than it, has heightened, as ministers in Britain have announced plans to allow 'automated vehicles' fitted with the correct advanced technology, under strict conditions, to begin driving themselves hands-free on UK motorways from late 2021.
British F1 champion Lewis Hamilton helped launch the latest S-Class – calling the car to come to him (James Bond-style) via his smartphone, highlighting its autonomous features.
The upcoming Mercedes-Benz S-Class, fitted with a hi-tech 'Drive Pilot' system, leads the way for 'conditionally automated driving', or Level 3 in the motor-industry's 5-point scale towards full autonomous driving.
The Government is currently consulting with the motor industry and road safety experts about allowing Level 3 / hands-free driving cars to operate on UK roads early next year.
With automotive technology advancing every year, nearly all new UK cars are now fitted with an Automated Lane Keeping System.
The German manufacturer's latest automated system is part of their 'vision of accident-free driving', Mercedes says.
The Mercedes-Benz S-Class' Level 3 'Drive Pilot' system can be activated by the driver via controls on the steering wheel.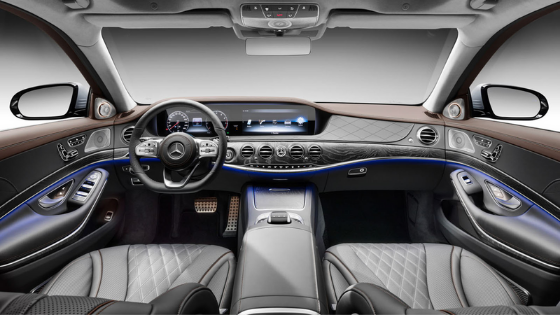 Controlled by a powerful central on-board computer, the system uses a combination of cameras, radar and 'Lidar' (light detection and ranging optical sensors which measure distance and speed), along with precise Wi-Fi positioning and a high-definition digital map, to completely drive itself.
The all-new S-Class monitors the road, traffic conditions, recognises traffic signs and keeps the car in lane and at a safe distance from other cars. The car's image processing uses Artificial Intelligence technologies.
This may be a glimpse into the future, where drivers may be able to complete their journey without a hand on the wheel. You would be able to read a newspaper or tablet, browse the internet, check emails, hold a conference call in your new mobile office, or just sit-back, relax and listen to music, all while enjoying a seat massage!
Mercedes-Benz have commented: 'For the first time, the vehicle takes control while the Drive Pilot system is active in the Mercedes-Benz S-Class. This is a paradigm change.'
Using their Drive Pilot system where traffic density is high or in tailbacks, on suitable motorway sections, Mercedes-Benz have stated: 'It is expected that from the second half of 2021, the S-Class will be able to drive in conditionally automated mode.'
Mercedes adds: 'By taking pressure off the driver, this allows them to undertake secondary activities such as browsing on the internet or dealing with emails in the In-Car Office, and so win extra time.'
The new luxury business-class cruiser, with its incredibly hi-tech interior, is said to be priced from around £78,000 to £108,000. The first UK deliveries of the all-new S-Class will be taking place from December this year.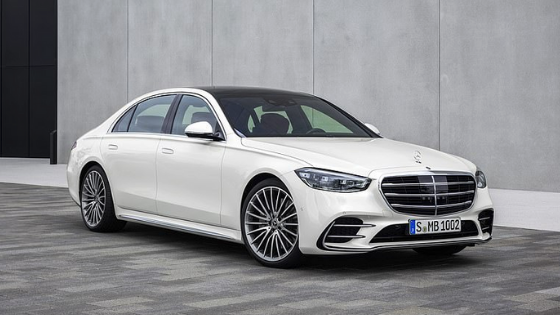 If you'd like to find out the Top 10 things that set the next S-Class apart from what we've seen before, click here.
If you'd like to see our current offers on the new Mercedes-Benz S-Class, click the link below: