The Motor Ombudsman's Top 10 Tips for Motorists Buying a New Car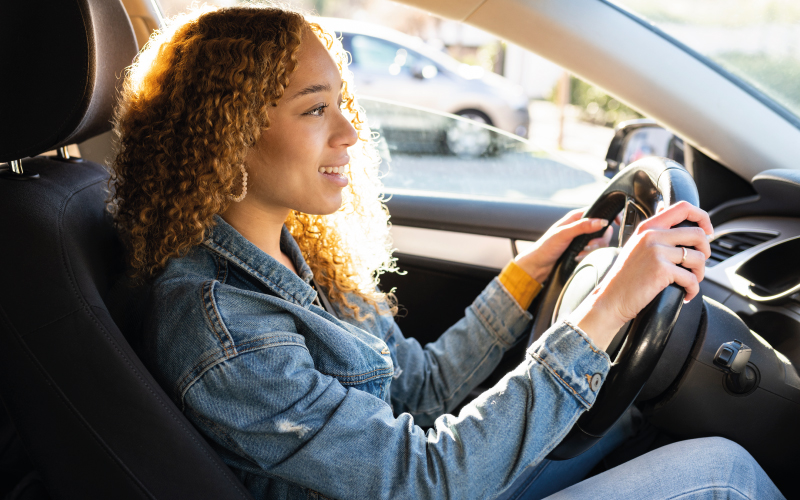 The resolution body dedicated to the automotive industry has recently shared their top tips for motorists looking to buy a new car, with new "72" reg plates set to be released this September.
Are you looking to buy a new car?
It can be an overwhelming process with many things to consider, from the make and model you choose to the finance arrangement best for your budget.
Thankfully, for those looking into buying a new car, the Motor Ombudsman- dedicated exclusively to advising customers in the motor industry- have shared their top 10 tips for buying a new car.
With the new "72" reg plates being released next month, you'll have all the information you need before making a purchase.
Read on below to find out more.
1. Shop Around
A car is a huge investment, similar to buying a house, so the buying process should not be rushed. By taking your time and doing your research, you'll be more likely to find the perfect vehicle for you and your lifestyle.
Test driving cars is a great way of doing research because the only way to know if a car is right for you is to experience driving it! The Motor Ombudsman also makes clear the importance of ensuring your retailer is accredited in accordance with The Motor Ombudsman's Vehicle Sales Code, which makes sure your retailer operates a high-standard service.
If there is ever an issue with your experience, The Motor Ombudsman are there to help you, and are dedicated to resolving customer complaints where this cannot be dealt with between you and your retailer.
You can use their free Alternative Dispute Resolution (ADR) service for independent and impartial advice when you need it.
2. Consider your Expenses
When making a large investment such as a car, you'll need to have a clear budget in mind not just for the initial price, but of the running costs that you will need to pay for owning your vehicle. These might include monthly finance payments, servicing, and MOTs- right down to the cost of fuel or electricity depending on whether you buy a petrol or electric car.
By shopping around for the best deals, you could benefit from incentives like free insurance, road tax and breakdown cover, though these will only remain available for a set period of time, after which you will need to start paying.
3. The Buy-Online Experience
Some retailers are now operating a 'buy-online' service allowing you to buy your new car exclusively over the internet, which you can do at Vertu/Bristol Street Motors with our Click2Drive service. Services of this kind are known as a 'distance sale', as there are no actual visits to the dealership involved. These will be overseen by the Consumer Contracts (Information, Cancellation, and Additional Charges) Regulations 2013.
If you buy a car online and change your mind, you should be able to return it within 14 days of the delivery date, though there may be deductions if you've driven the car before returning it.
4. Electric is Inevitable
In today's world of modern motoring, electric vehicles are taking over as more manufacturers are bringing you greener, cleaner models to help make your driving more environmentally friendly.
Electric vehicles are becoming more popular daily, as more models enter the UK market, and there are many benefits associated with them. For one, you can benefit from zero-road tax since they produce zero emissions, and there are lots of public charging stations you can use on-the-go.
If you decide to go electric, the Motor Ombudsman advises you to consider where and how you will charge it, and how you plan to use it since longer journeys will require you to plan ahead for charging.
5. Choosing your Specification
With a brand-new car, the choice is well and truly yours. As the first person to get behind the wheel, you'll be able to choose the exact specification you prefer to align with your preferences, from the colour, engine size or battery capacity, to the transmission. You might choose to opt for private rear glass windows, or heated seats and a heating steering wheel, among the many other customization options available with your new car.
6. Vehicle Towing
If you plan to tow a trailer, horse box or caravan with your vehicle, the Motor Ombudsman recommend making sure that the necessary equipment you'll need can be fitted onto the model you are considering buying, as well as confirming the maximum weight you'll be able to tow. The organisation also suggests training for those new to vehicle towing or needing a refresher, which is available from providers in the UK.
7. Delivery Times Vary
In the recent market, there have been several factors affecting delivery times- from global component shortages affecting production to the high semiconductor chip demand. This means that you could wait longer than usual to receive your new vehicle, so you may need to take this into account when considering which new vehicle to purchase.
The Motor Ombudsman also recommend motorists to take note that delivery dates from the retailer can also change depending on the manufacturer's production schedule, so you should make sure to read all documentation carefully, especially the terms and conditions, before making your deposit.
8. Technology Changes
Just like the phone or laptop you buy; technology will vary across vehicles. The same goes for cars depending on the make and model you choose- this can vary from touchscreen to manual for the controls, and the standard specification may also vary.
Most technical features rely on software and electronics to work, which is why the Motor Ombudsman recommend checking with your salesperson how to keep things in check to ensure you have the latest updates for things like satellite navigation installed in your vehicle. For more advanced models, your vehicle's system may be able to update itself via 'over-the-air' updates from the manufacturer which will save you the job.
It's worth noting that some vehicle functions are now controlled via an app on your smartphone, so you may also wish to make sure that your device will be compatible.
9. Worry-free Warranty
Most new cars will now come with a manufacturer's warranty included, meaning you can drive away in your new car reassured that should something go wrong with your vehicle, you'll be covered. Warranties usually vary in length, from as little as 3 years up to 7 depending on your vehicle, or the total mileage covered (up to 100,000 miles for instance).
Your warranty will cover you in the event of any mechanical failures resulting from a defect during the production process, meaning you won't have to pay out for something unexpected. The Motor Ombudsman advises reading your policy carefully and becoming familiar with it and any exclusions that may not be covered (such as damage caused by wear and tear).
Many manufacturers will also provide warranties for paint and anti-corrosion, though again these will only cover you for a set period of time. Electric vehicles may come with their own warranty for batteries.
10. Check it Over
When it comes to collection or delivery day for your vehicle, the excitement can often override everything else. Though the organisation also urges you not to be shy and check over your vehicle before you're handed the keys.
You should feel free to take your time and carefully inspect the exterior and interior of your new vehicle to make sure you are happy with it and there are no issues. You also need to make sure all documentation has been provided, including the vehicle handbook, and that you are aware of how the controls for your vehicle work.
Bill Fennell, Chief Ombudsman and Managing Director of The Motor Ombudsman, said: "Buying a big-ticket item, such as a new car, is a significant commitment.
It is therefore important that consumers spend time doing their research to select both the right car and retailer, spend within their means, and plan ahead both in terms of longer-term affordability, and when they will need a new car due to the extended lead times."
Now you have all the information you need to make an informed decision when buying your new car.
Ready to start the process? Browse our new car deals now and find your next vehicle.