The New Range Rover Evoque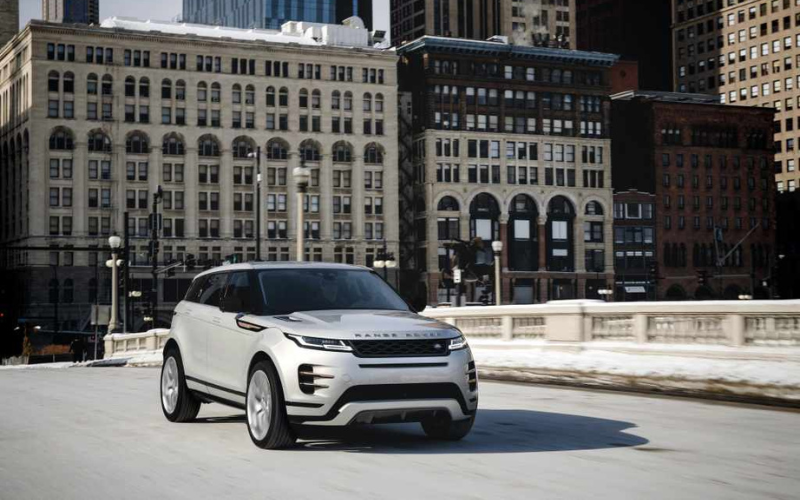 The launch of the New Range Rover Evoque 23MY has been eagerly anticipated after the launch of the New Range Rover, but this updated model promises to be more confident and distinctive than its predecessors.
'Time to make a statement' is their strapline, but to be honest, that could be applied to any of the Range Rover models – they're all about making statements. So, what can we expect from the new Evoque? Here are a few details that we already know.
2023 Range Rover Evoque
When Land Rover announced the first ever Evoque back in 2011, pre-orders were in the tens of thousands; the stunning good looks won over hearts and minds sometime before they could actually purchase one. The new Evoque is the same – simply beautiful.
The refined exterior body lines create an unmistakable presence on the road, a silhouette that looks aggressively sporty but still retains the pure looks of 'Range Rover'. It's as easily identified as its bigger brothers.
The interior is all Range Rover too – the uncluttered surfaces help to give an air of luxurious comfort, and the carefully selected palette of premium materials helps to create YOUR perfect Range Rover Evoque.
Despite being uncluttered, the Evoque is packed full of technology for the 21st century – Pivi infotainment system, Apple CarPlay, Android Auto, and an intuitive touchscreen that makes everything simple.
Driving the Evoque
For those of you that may be worried that Range Rover is heading too far into 'luxury' and away from their roots of capable off-roading, Land Rover have that covered too. It's fitted with the intelligent Terrain Response 2, and the All Terrain Progress Control, making the Evoque extremely capable off-road.
There's a range of powertrain options too, including a 1.5 litre, three-cylinder petrol Ingenium engine, coupled to an electric motor, the results of which are 309PS (around 305 horsepower). The PHEV (Plug-In Hybrid Electric Vehicle) has a range of around 41 miles all-electric range. You can drive either on internal combustion only, electric only, or an intelligent combination of both.
Charging takes just two hours and twelve minutes at home (using a 7kW home charger), and a public charge can take as little as 30 minutes for an 80% recharge. Depending on exact specification, there's a choice between a six-speed manual transmission, or an eight or nine-speed auto.
The new Range Rover Evoque is a little like its predecessor: it's good looking, great off-road, and luxurious, but the 2023 model will have more tech and options.
Contact Your Local Land Rover Dealer
The figures provided are as a result of official manufacturer's tests in accordance with EU legislation with a fully charged battery. For comparison purposes only. Real world figures may differ. CO2, fuel economy, energy consumption and range figures may vary according to factors such as driving styles, environmental conditions, load, wheel fitment, accessories fitted, actual route and battery condition. Range figures are based upon production vehicle over a standardised route.