The Westerly Way: MINI Electric Ask the Owner, Paul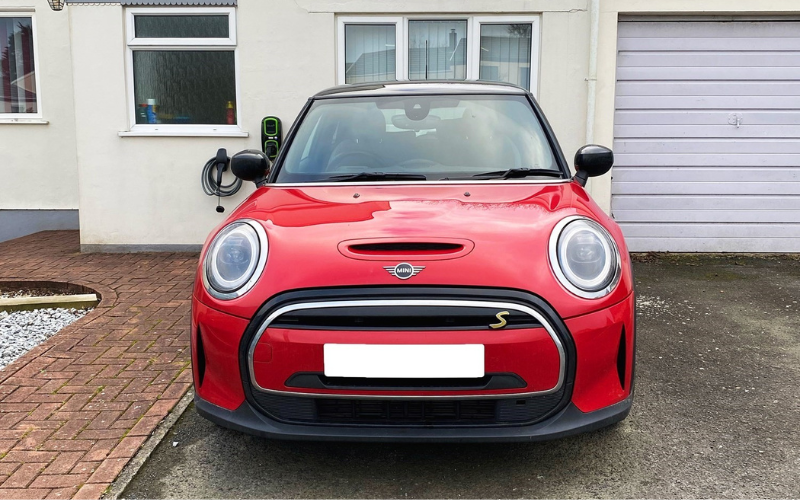 We loved hearing from Vanessa and Tom in our recent editions of 'Ask The Owner', so this time we have decided to question MINI Electric owner Paul, about his experience of living with the electric-powered MINI.
So if you are looking for some insight into what it's really like to own the MINI Electric, this article is for you!
What was the main reasoning behind buying your MINI Electric?
The main reason for buying the MINI Electric is the financial savings over petrol and the positive environmental impact of my actions. Plus it looks really really cool.
What is special about MINI to you?
MINI is special as it personifies "fun" but now as an EV, it is also practical and environmentally friendly.
How is the MINI Electric a suitable vehicle for your lifestyle?
The MINI Electric is suitable for my lifestyle as my average commute is 50-60 miles per day, with plenty of flexibility for more if and when needed. My MINI is easily big enough for my two children and all their belongings. If I happen to some get time to myself it is also surprisingly big enough to fit my surfboard in for a quick run to the beach!
Have you previously owned a MINI?
I have never personally owned a MINI but my wife has now had four, ranging from a Cooper Convertible to a Clubman. I have always had a positive experience from point of sale to driving and aftercare as a 3rd party.
How is the MINI Electric different to your previous cars?
It looks amazing and is significantly more sporty and fun to drive.
What do you love most about your MINI Electric?
I am never sad to have to drive anywhere, it fits perfectly with your mood if that makes sense. Sometimes you just need an easy cruise home after work with minimal effort, or conversely, I am driving enthusiastically off to the beach with music pounding about to grab a surf. Or, if I'm driving my kids to swimming and need a sensible controlled experience, it's perfect for that too.
Have you noticed you now save money otherwise spent on fuel because of your MINI Electric?
I am 100% saving money vs the cost of fuel. Overall costing vs pervious car and taking into account the MINI is significantly more expensive I am still £100-£150 better off per month.
Have you previously owned an electric car? If so why did you choose MINI for your current electric vehicle?
This is my first ever EV.
In what way do you think the MINI Electric is better than other electric vehicles?
Styling and driving experience.
What sort of journeys do you use your MINI Electric for?
Work commute and pleasure.
Do you find recharging your MINI Electric easy?
At home charging is super easy. The behaviour of plugging in after every journey is normalised now. Control features from the accompanying smart app make complete control easy and straightforward, with scheduled charging, and preconditioning all within a couple of button presses.
Where do you charge

your MINI?
If at home, was it easy to get a wall box fitted?
The wall box installation was very straightforward. It took a couple of hours, and the fitter made the process straightforward and painless.
Have you been inspired by Paul's experience with the MINI Electric? Follow the links below for more information.
Contact Your Local MINI Dealer