These Are The Newest UK Driving Laws You Need to Be Aware Of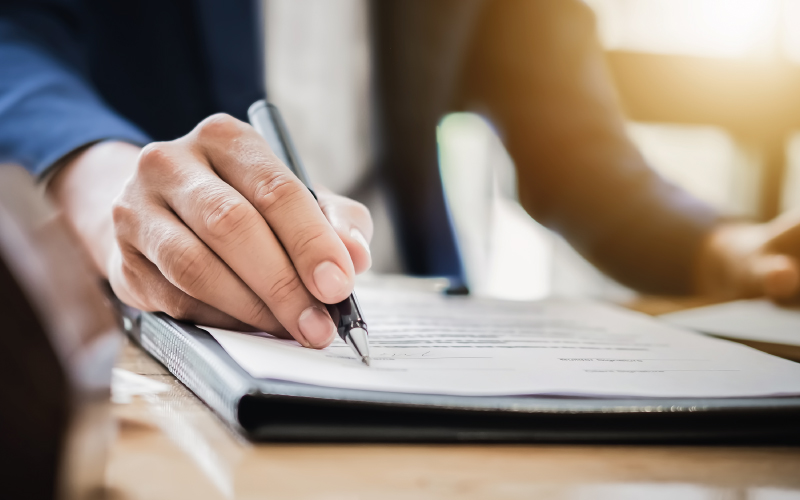 Some of these you may not have noticed, which will help you to stay out of trouble on the roads.
Driving laws are constantly under review in the UK as restrictions tighten to combat issues such as using mobile phones, and not adhering to speed limits.
With constant changes, this means it can sometimes be difficult to stay on top of everything you need to know. Simply being unaware of a rule could land you in unexpected trouble, and you are less likely to be let off kindly!
Read on for information on the four key rules which are now in action.
1. Mobile Phone Use
Though it has long been illegal to use a mobile phone while driving in the UK, with hands-free technology being somewhat accepted, restrictions in this area have become even tougher.
Previously, allowances were made for those using their phone for non-interactive purposes, including music browsing or taking a photo.
However, as part of new regulations in September, drivers could now face a fixed penalty of £200 or a fine of up to £1,000, whilst receiving six points on their license for using a phone at all while they are driving. In more severe cases, newer drivers who have joined the roads within the last two years could lose their licenses.
Bus or lorry drivers could also be fined up to £2,500 for breaking the rule.
According to THINK, the UK Government's road-safety appeal, using a mobile phone while driving increases your risk of having an accident by up to 4 times more than normal.
Even hands-free technology is not risk-free. Reaction times are also 2 times slower if you text and drive using a hands-free system than drink driving, which increases to 3 times with handheld phone use.
With mobile phone-related casualties every year, it is important to be aware of the dangers of using a mobile phone while driving.
It is illegal to use a handheld mobile phone or any other kind of device that matches this description while operating a vehicle, which includes holding a phone to read a map, read or reply to messages, make or receive calls, take a photo, and even change a song that is playing.
You cannot use a mobile when stopped at traffic lights or in traffic, and driving instructors are also forbidden to use mobile phones when supervising a learner driver.
For a helpful reminder, these are the only instances in which you can use a handheld device:
- When calling 999 or 112 in the event of an emergency and you are unable to stop to do so
- Making contactless payments at a drive-thru store
- When parking your vehicle remotely using an app on your phone
Wherever possible, you must make sure you are safely and suitably parked up before using your phone.
2. Low Emission Zones (LEZs)
As the UK motoring industry places further focus on the environment and cutting down on emissions, new Low Emission Zone rules have come into effect which you may need to be aware of.
Operating mainly in cities such as London, Brighton, and Birmingham in England, and Dundee, Aberdeen, and Edinburgh in Scotland, these tough measures involve fees charged on vehicles that do not meet minimum emission standards.
According to the RAC, these mainly affect local buses with the exclusion of London, so do not currently affect public motorists. Though it is believed that LEZs will expand to cover all types of vehicles including cars, meaning it is important to check the rules in your area.
These may vary depending on the city you are in and the zone you enter, and you will receive penalties if you fail to comply. LEZs are intended to reduce concentrations of nitrogen oxide (NOX), to help safeguard the health of both the public and the environment.
To make sure you are prepared, you can check if your vehicle meets emissions standards using The Transport for London's online checker. Simply enter your registration number and check whether you have to pay a congestion charge, or a charge for entering an Ultra Low Emission Zone (ULEZ), or Low Emission Zone (LEZ).
3. Speed Limiter Requirements
New changes to legislation also include the requirement for all new cars to be fitted with a speed limiter which was announced over the summer.
Speed limiters are devices that can be fitted onto cars to restrict the amount of power from the engine being produced, and so limiting the car's speed.
Referring to GOV.UK, these must currently be fitted on:
- Vehicles containing 8+ passenger seats, including buses, minibuses, coaches, and limousines
- Goods vehicles surpassing a maximum laden weight of 3.5 tonnes
The rule came into effect on 6th July 2022, and all cars predating this are required to be updated before 7th July 2024.
Commercial Vehicle Contracts reports there are two types of speed limiters, including Adjustable Speed Limiters and Intelligent Speed Assistants (ISA).
The former can be adjusted by the driver according to their preference, though ISA limiters use GPS data and traffic cameras to note the current speed limit and match your engine power to that speed.
It is hoped these measures will deter serial speed breakers and encourage drivers to make sure they adhere to all speed limits on the roads they are driving on.
4. Goods Transportation Into Europe
New laws have also come into force regarding the transportation of goods into Europe.
These include a requirement for any drivers transporting goods or providing transportation for people (e.g shared-cost group minibus trips) to have a licence to do so.
The law is in place for transporting goods into the EU, Iceland, Liechtenstein, Norway and Switzerland.
Known as the standard international goods vehicle licence, this will be required for goods vehicles, vans, and cars, including those towing trailers.
To stay up to date with future rules of the road, visit our newsroom for all the latest updates.