They're Here: Meet The All-New Volkswagen Golf GTI And GTE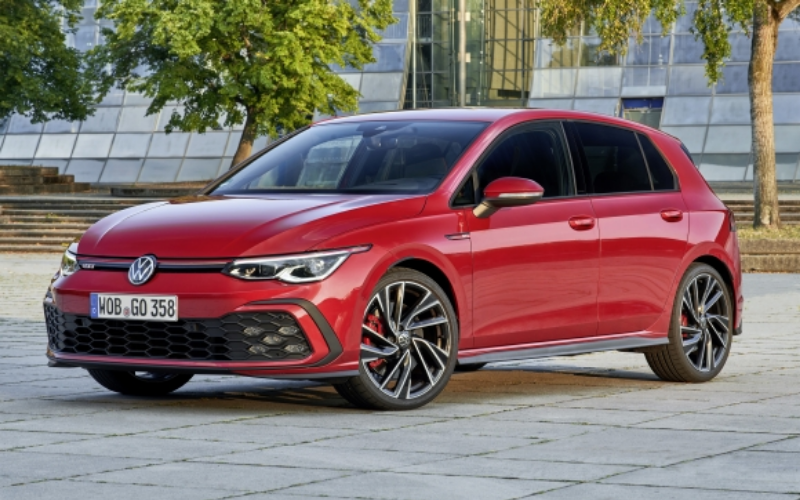 The all-new 2020 Volkswagen Golf GTI and GTE have arrived, combining powerful performances with state-of-the-art design and technology.
Both models have been highly anticipated and we're pleased to announce they're available to order now. But what makes these latest Golf models special?
With the new GTI, speed is never an issue - it reaches 62 mph from a standstill in a very impressive 6.2 seconds. This is in its quickest, DSG-equipped form, with 245 PS and 370 Nm on tap from its 2.0-litre four-cylinder turbocharged petrol engine.
The 2020 GTI will also hit a 155 mph top speed, regardless of transmission.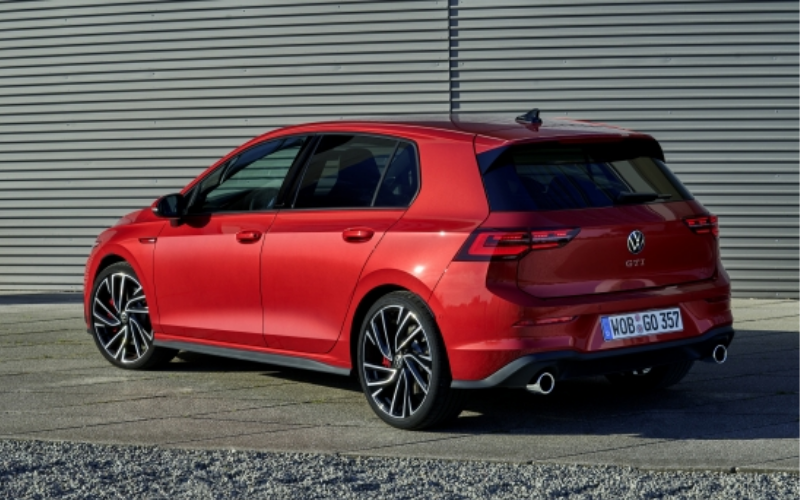 In addition to the powerful and sporty GTI, you can tell that Volkswagen are conscious of the demand for a greener future. When they first unveiled the all-new Golf 8, VW announced that no fewer than five hybrid-drive versions will become available; two of these are powerful plug-in hybrids.
The new GTE hopes to give drivers the opportunity to be more fuel efficient, even with a high-level performance vehicle. Golf fans will be able to enjoy the same classic look and expect GT power, just with modern, eco-friendly innovations inside and cheaper running costs as an added benefit.
The face of the new Golf GTE has 'marine' blue accents, as a nod to its hybrid engine. The exterior remains a part of the sporty additions to the Golf range, with an enhanced bumper, large honeycomb grille and C-shaped running lights.
Both the new GTI and the GTE feature LED headlights with daytime running lights as standard. They also come with a background exterior light within the radiator grille, unique to the new models.
To provide a fully illuminating experience, the new Golf models also offer a variety of lighting options to give drivers even better visibility. LED fog lights, Light Assist which change the brightness of your lamps automatically, and reactive cornering lights, can all be included on request.
Followers of the Golf and its sporty style will be pleased with both models' standard interior too.
Sports seats, stainless-steel pedals, a multifunction steering wheel, a pulsating starter button for the GTE's e-hybrid drive mode, a GT shift knob and special interior fabrics unique to each model, all indicate the German brand want to uphold their iconically high-spec, athletic quality.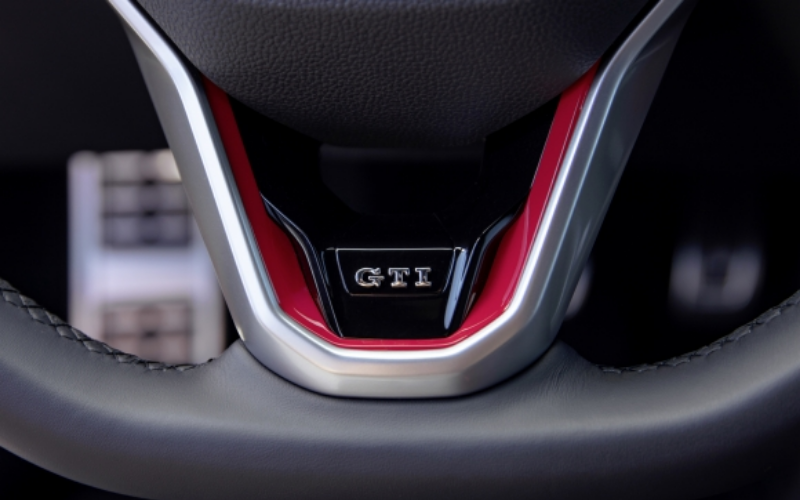 With the new GTE, Volkswagen promises energy saving with no compromises on strength. The new GTE literally goes the extra mile: when driving in pure electric mode around town, the all-new Golf GTE can travel for up to 29 miles.
On longer journeys boosted by the 1.4-litre engine, the hybrid technology is said to really come into its own. When itching for more power, avid Golf fans can switch on GTE mode and press down the accelerator.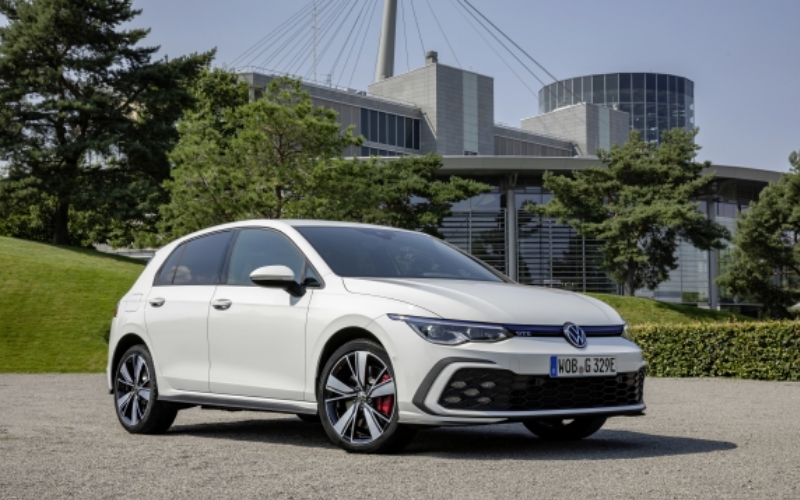 GTE mode will combine the electric and petrol engines to provide the oomph; drivers may expect to go from 0-60mph in just 7.6 seconds.
In terms of technology, Volkswagen aims to keep drivers connected and entertained during every journey. Owners of both the new GTI and GTE can sync their smartphone and access all their usual entertainment apps from the cars' crisp touchscreen display.
Volkswagen have also included Active Info Display in the all-new GTE and GTI, which delivers navigation instructions to the driver's eyeline, right behind the steering wheel.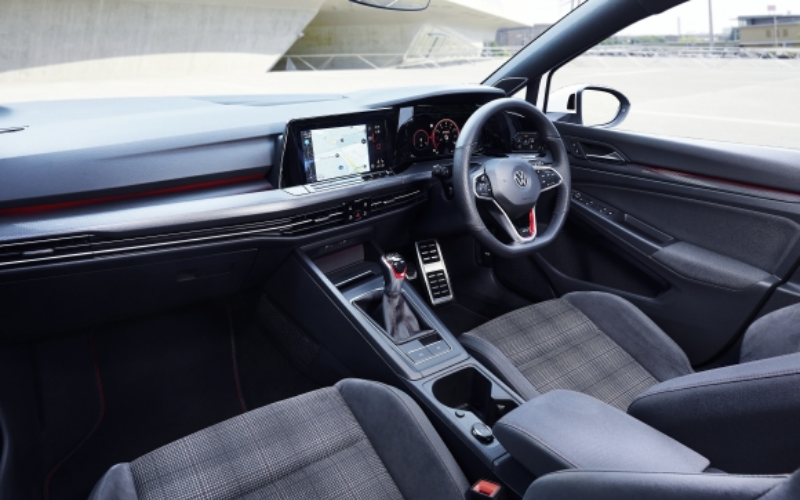 Thankfully for GTE owners, it should be quick and easy to plug the new model into a residential mains socket. At home, VW have declared that the electric motor will recharge in just 3 hours and 45 minutes.
Most urban and suburban drivers should have a quicker charging option at a public charging station, or with the optional home wall-box. With these, VW have revealed that the GTE will be fully charged within 2 hours and 15 minutes.
'The Golf GTI is 45 years in the making, with numerous awards over those four-and-a-half decades under its belt and millions of fans the world over,' announced Dale Piper, Golf product manager at Volkswagen UK.
'The moment has come for the latest Golf GTI to open for order to UK customers. This is a key market for the Golf, and in particular for performance Golfs. With impressive acclaim from critics already, we're confident that the new Golf GTI and, through electrification, the GTE will continue this success.'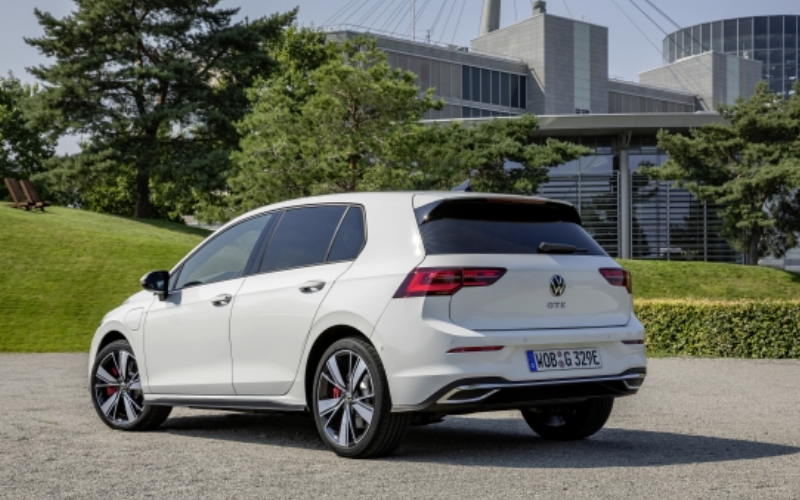 The all-new VW Golf GTE hopes to give the driver of the future a powerfully sustainable car.
The all-new Volkswagen Golf GTI and GTE are available to order now, starting from £33,460.
Contact your local Vertu Volkswagen retailer to enquire about yours, today:
If you'd like to look at our current deals on the Golf 8 range, click the link below: