Top Accessible Places to Visit This Summer - Vertu Motors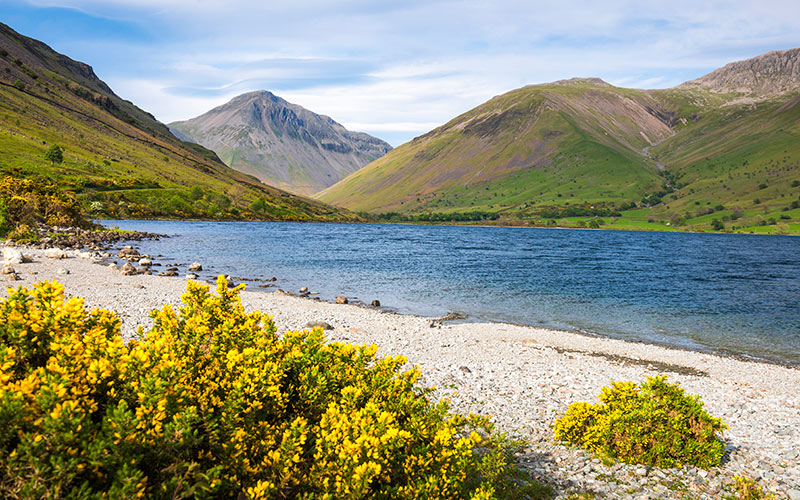 Take inspiration for your next summer road trip with our list of top destinations for accessibility.
For a breath of fresh air, follow the various Walks on Wheels in the Cotswolds, consisting of fourteen accessible walks.
Soak up some sun at Trebah Beach in Falmouth, and head to the National Maritime Museum for a bit of history.
Fancy a spot of shopping? Wander the old city streets at The Rows, Chester, and enjoy a range of attractions.
Now summer is in full swing, you may be thinking about taking a road trip. If you or one of your loved ones has mobility issues, it can be difficult to know your options when it comes to accessibility requirements.
Explore our top picks this season for mobility-friendly visits you and the whole family will enjoy.
Looking for a Motability vehicle this summer?
Walks on Wheels, the Cotswolds
One of the first things you want to do when the sun comes out is to get outdoors. If you feel like a nice walk in nature this summer, there are plenty of accessible options in the Cotswolds.
Known for its quaint, historic villages, churches, and other old buildings, the Cotswolds is full of things to see and do. 'Walks on Wheels' is a collection of fourteen short, accessible walks in the area, ideal for wheelchairs with no steep gradients or challenging terrains.
Head to the Cotswolds website under the section Walking & Exploring, then under 'Self-guided walks' simply filter to 'Wheelchair friendly' to view the full list.
All walks are helpfully labelled with information on difficulty, duration, distance, and starting point. This allows you to make an informed decision and find the perfect walk for your needs. You can also use the website to locate your nearest accessible parking and toilets, plus nearby cafes to stop by for a coffee.
Trebah Beach, Falmouth
Nestled in Falmouth, Cornwall, Trebah Beach will make a stunning visit this summer with its crystal-clear waters and rich maritime history to explore. The National Maritime Museum is filled with fascinating exhibits, spread across fifteen galleries.
Take a look at the full-sized boats, radio-control yachts, and more or watch the process of restoring old boats and satisfy your curiosity. The museum is incredibly accessible making it excellent for wheelchairs, with lift access and ramps across all five floors.
Staff at the museum have also all been given deaf, disability, and autism awareness training, and will be on hand to help with any of your requirements.
Down at Trebah Garden, you will see a variety of seasonal flowers, including giant gunnera plants in the summer. You are also able to enjoy views of the beautiful Cornish valley.
You can expect plenty of accessibility features to help you on your visit. These include electric Trampers which can be pre-booked (call 01326 252200, or email [email protected]), plus level access to the beach.
Note: some of the paths are a little tight, and there is only one accessible toilet for the beach and gardens.
The Rows, Chester
For a city break, why not head to The Rows at Chester? Full of attractions and entertainment, the high street offers a host of independent boutiques, cafes, and restaurants housed in historic half-timbered buildings.
There is also a shopping arcade on Eastgate Street, offering access for wheelchair users. Nearby, the Roman walls of the city make a fascinating historic visit, which can be accessed by wheelchairs using a slope.
The perfect mix of shopping, culture, and entertainment, Chester offers a little of everything to the curious-minded visitor this summer.
We hope you have found some inspiration for your next summer travels. For more Motability news and insights, keep an eye on our newsroom