Top Award For Vertu Motors Mercedes-Benz Team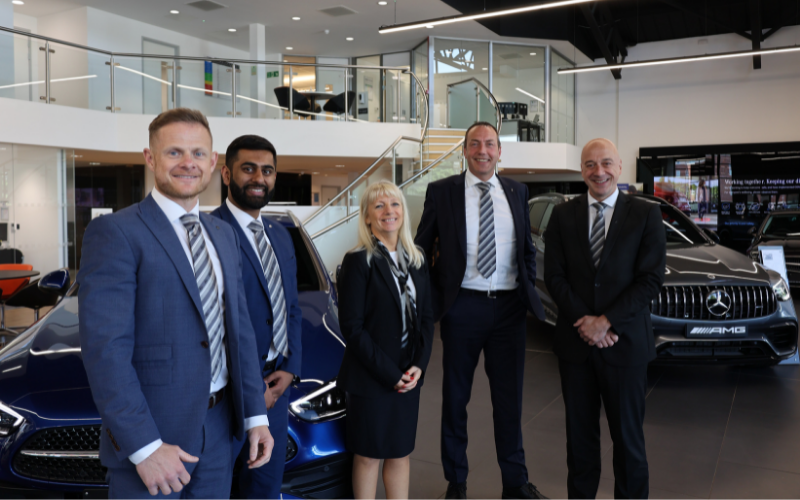 Vertu Motors has received the accolade of 'New Car Sales Team of the Year' for 2021 from the prestigious manufacturer, Mercedes-Benz UK.
The award is based on sales, but more importantly on the delivery of excellent customer service. The sales teams across Vertu Motors' Mercedes-Benz dealerships have come out on top, despite nationwide competition.
Mark Gibbings, Group Operational Director at Vertu Motors, said: "This is fantastic news for the Mercedes-Benz division of Vertu Motors.
"The award demonstrates a strong sales performance without compromising customer satisfaction, and this is what all our retailers are focused on. It's rewarding for this to be recognised by Mercedes-Benz UK and testament to the hard work and dedication of colleagues across all our five dealership sites."
Robert Forrester, Chief Executive of Vertu Motors, said: "Congratulations to all our colleagues across our Vertu Motors Mercedes-Benz dealerships for a stellar performance.
"It is a real achievement to win this award and demonstrates the high levels of customer service offered, which translates into an excellent sales record."
Vertu Motors operates Mercedes-Benz dealerships in Ascot, Aylesbury, Beaconsfield, Reading and Slough.