Top Customer Service Recognition For Vertu Motors Group's Central Services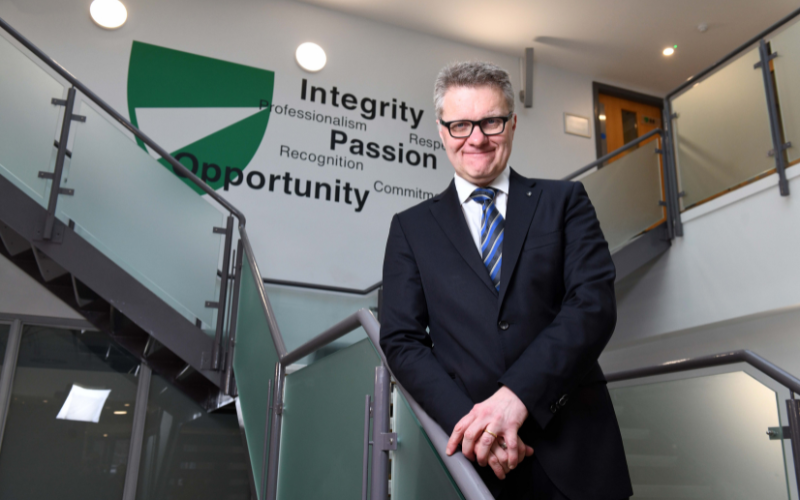 Vertu Motors plc's Central Services has been 'Highly Commended' for outstanding customer service in The Motor Ombudsman's 2022 Customer Service Star Awards, as part of the Dealer Group Headquarters category.
The awards, which have been running since 2020, recognise businesses that go the extra mile to assist customers and provide exemplary service. In total, The Motor Ombudsman received 1,500 nominations from consumers across all categories during the month-long nomination period in 2022.
The Customer Service Star Awards provide motorists with an opportunity to nominate one of the 41 vehicle manufacturers accredited to The Motor Ombudsman's New Car Code. It also allows consumers to nominate one of the 16 businesses that are part of the Vehicle Warranty Products Code, in recognition of outstanding customer service.
The accolade celebrates colleagues working hard within Vertu Motors plc's head office in Team Valley, Gateshead, who are dedicated to providing customers, online and over the phone, excellent service. Additionally, it recognises those across the Group's dealerships who rectify and resolve any queries, reflecting the Group's mission statement 'to deliver an outstanding customer motoring experience through honesty and trust'.
Bill Fennell, Chief Ombudsman and Managing Director, said: "This is a fantastic achievement, for which the team should all be very proud.
"We received many great nominations from customers about why their business should win, and it was clear that the Group's commitment to excellent customer service and going the extra mile stood out from the competition, thereby making Vertu Motors plc very deserving of this accolade.
"We wish the Group all the success for the future."
Robert Forrester, Chief Executive of Vertu Motors plc, said: "We are delighted to receive a 'Highly Commended' title as part of the Motor Ombudsman's 2022 Customer Service Star Awards."