Torque: Issue 16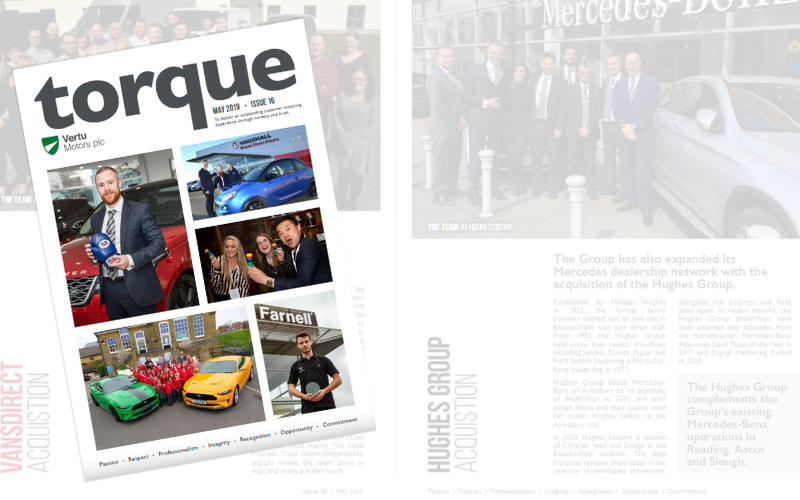 Our staff newsletter has gone digital! The May edition (Issue 16) is now available to read online...
Well, this is exciting! Now that our staff magazine is online, we can use all kinds of web wizardry to bring it to life! In these online versions, you'll find embedded video clips, clickable links and more!
In this Issue:

- Robert Forrester and Karen Anderson talk about our latest financial results;
- We cover the acquisitions of Vans Direct and Hughes Group;
- 20 Questions with Paul Walton and Mark Gibbings;
- Take a look at the work we've done with the PFA during another exciting season of sponsoring the Bristol Street Motors Fans' Player of the Month Awards;
- See what happened when some of our Marketing Team visited Google's European HQ...
...PLUS we take a closer look at all the great charity work and awards news from around the group.