Toyota GR Yaris Named What Car?'s 'Hot Hatch Of The Year'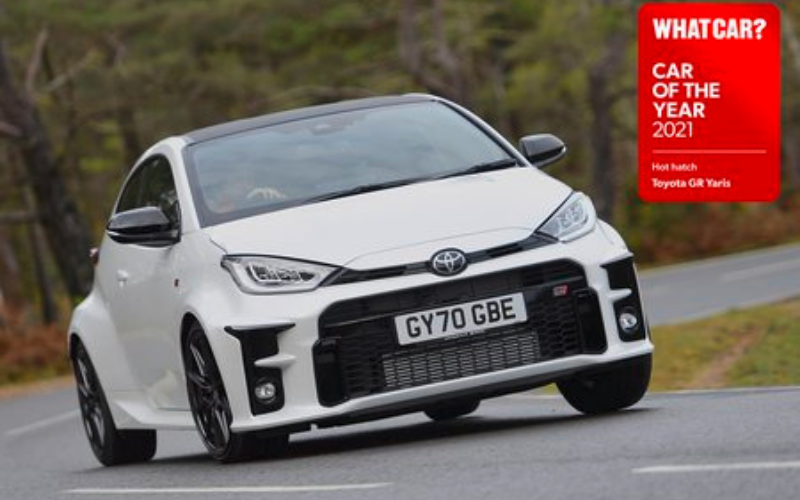 Despite the GR Yaris only being launched nine weeks ago, it has won every major UK motoring media award in which it has been eligible for.
Announcing the award, What Car? Editor Steve Huntingford said: "The GR Yaris is a truly special machine that feels tailor-made for tackling a British B-road. With its small proportions, clever four-wheel drive system and firecracker of an engine, its performance is incredibly accessible. Yet it's also fast enough to frighten thoroughbred sports cars.
"For pure driving thrills, hot hatches don't get any better."
Indeed, the GR shares a name with Toyota's Yaris Hatchback, however, do not let this fool you as the GR Yaris is a truly special vehicle. The GR Yaris was built to satisfy World Rally Championship regulations, in which it is stated that any competition car must share a certain number of components with a car that can be bought in a showroom.
The shared components are combined with rigid, lightweight construction and agile and responsive handling to deliver an affordable road car that possesses the qualities of a competition model.
Keep an eye out in our newsroom for more Toyota related news and why not take a look at the new Toyota GR Yaris deals we have on offer on our website?