Toyota Reveal New Electrified Version of Proace City Compact Van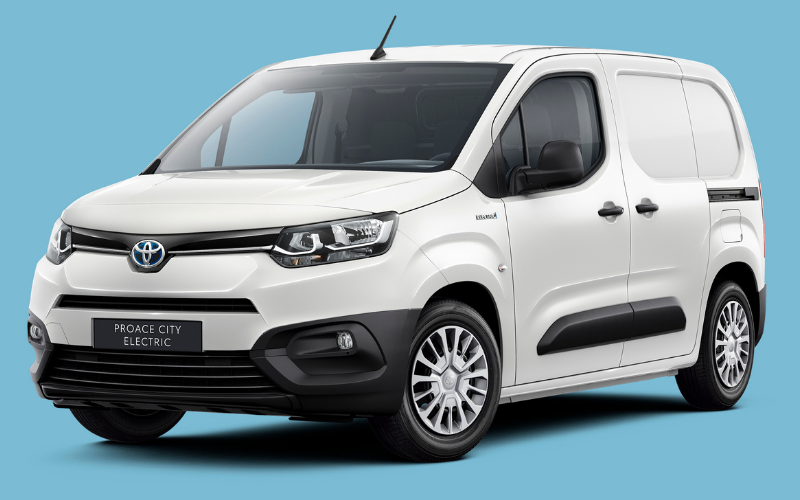 Toyota is proud to open another chapter in its zero emission vehicle strategy, with the announcement of a battery electric version of its popular Proace City compact van.
The new model will join the battery electric Proace medium duty van in the Toyota Professional light commercial vehicle range.
The all-new Proace City Electric will be available with a 50kw/h lithium-ion battery, giving an impressive maximum power output of 134bhp, ensuring smooth operation in low emission zones.
Details and specifications of the UK model will be finalised in 2021 ahead of the new model's introduction towards the end of the year.
Why not join a more sustainable, low carbon future and reduce your business's running costs with the newly electrified Toyota Proace City?
If you'd like to enquire about the all-new electrified Toyota Proace City, or any others in the commercial vehicle range, get in touch today. Our friendly team of brand specialists are always ready to help:
Equally, if you'd like to view our fantastic deals on the new Proace City range online, click the link below: