Toyota Wins 'Best Manufacturer' And 'Best Hybrid Car' Titles At Autocar Awards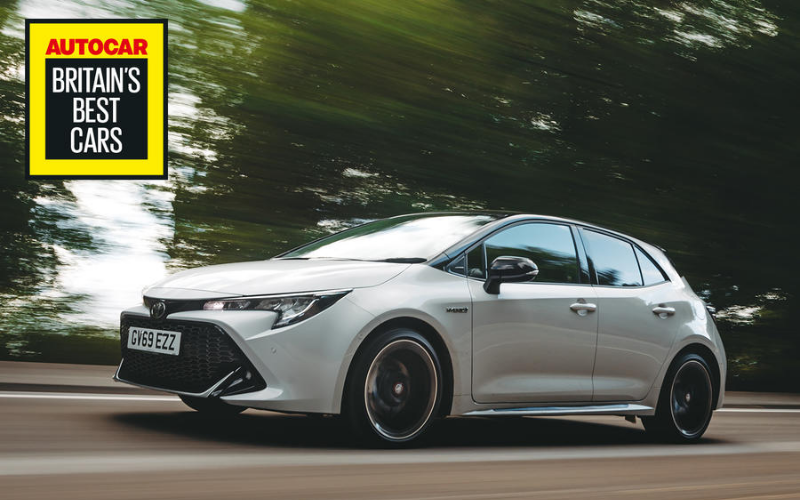 This week, Autocar have revealed the winners of their 2020 'Britain's Best Cars' Awards, in which the categories reflect what the British public want out of their next new car.
Autocar's small team of judges picked winners based not just on a car's 'objective merits' but also on 'more nuanced and subjective factors', such as how likeable and enjoyable a car is. The winners of each class will be able to call themselves the country's best cars, to drive and own.
It's no surprise then, that Toyota has been crowned the best car brand overall, whilst their popular Corolla has won 'Best Hybrid Car'.
With Toyota winning the 'Best Manufacturer' title, the Autocar judges commented: 'Toyota has transformed itself into a maker of exciting enthusiast-focused cars as well as dynamic everyday models.
'From the Yaris supermini, all the way to the Supra sports car, this year's Britain's Best Car Awards manufacturer is nothing if not diverse.'
Autocar particularly commended Toyota's president and CEO Akio Toyoda. The grandson of founder Kiichiro Toyoda, he took the helm in 2009.
A racer and car enthusiast through and through, Toyoda navigated Toyota to success. Autocar declared: 'The impressive progress made by Toyota over the past decade has now reached the point where it can be considered not only the world's biggest car maker but also the best.'
Amongst Toyota's outstanding line-up shines the new Corolla, which harbours the best-of-the-best hybrid technology. So much so, the new Toyota Corolla has been named Britain's 'Best Hybrid Car' of 2020.
According to Autocar, the Corolla has a 'bold, handsome design' that 'makes an emphatically positive statement and, thanks to a 2.0-litre powertrain and a really polished chassis, nor is it slow or disappointing to drive.'
The Autocar judges revealed that when they first drove the C-HR crossover, they discovered how serious Toyota boss Akio Toyoda was about bringing back 'verve and dynamism' to the brand's biggest selling models.
Autocar noted: 'The Corolla duly impressed us even more and remains exemplary proof that driving a frugal hybrid needn't mean driving something dull.
'This Corolla is the kind of car into whose use you can invest as much or as little thought as you care to. Drive it conservatively and it will top 50mpg without breaking a sweat. Drive it enthusiastically and you will find it responsive and swift.
'As ever, the Corolla is just a car, but nowadays it's a really good one.'
If you'd like to shop our great deals on the award-winning Toyota Corolla hybrid, click the link below:
New Toyota Corolla Hybrid Deals
Equally, if you'd like to look at the rest of the fantastic Toyota range, click the link below: