Vertu Honda Dealerships To Partner With Forces Cars Direct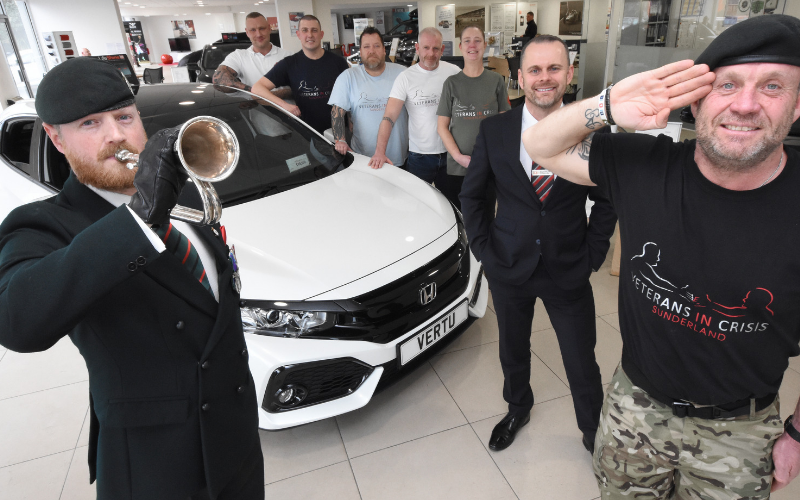 Vertu Honda

, part of Vertu Motors plc, has partnered with Forces Cars Direct to offer preferential offers on cars for members of the armed forces and emergency services.
With 15 dealerships across the country, Vertu Honda is proud of the accreditation from the organisation, which supports and rewards the military, from the Army, Marines, Navy and RAF in the UK or overseas, and emergency services community from the Police, Prison, NHS and Fire and Rescue services.
Forces Cars Direct is the leading supplier to the British military and veterans in the UK with new car discounts of up to 35 percent, plus tax-free cars available for those serving overseas. And with sister company, Motor Source Group, this unique programme is extended to reward our everyday heroes, with endorsements from NARPO, the Fire Brigades Union, the Prison Officers Association, as well NHS Trusts across the country, and many other highly credible organisations.
Members of the armed forces and emergency services, whether serving or retired, will now be able to receive exclusive deals through the new partnership with Vertu Honda, Forces Cars Direct and sister company Motor Source Group.
Chris Taylor, group operations director of Vertu Honda, said: "We are proud that Vertu Honda is working in partnership with both Forces Cars Direct and the Motor Source Group programme to offer exclusive deals for qualifying customers, including those who work in the police, prison, fire and rescue services, NHS and teaching professionals.
"Customers can access our wide range of cars through the schemes, in the knowledge they will be getting the very best prices, not to mention the excellent service the whole group prides itself on."
Billy Taylor, general manager at Vertu Honda Sunderland, said "It is fantastic to be able to show our appreciation to our service community and emergency response personnel and they can benefit from better deals when buying their next car."
Billy also competed in the first episode of the TV endurance programme, SAS – Who Dares Wins, starring former special forces operative Ant Middleton who now represents Forces Cars Direct as Brand Ambassador. "It was great to catch up with Ant following our recent meeting with managing director Steve Thornton, and we are delighted to join forces and support our service personnel."
Steve Thornton, Managing Director, Forces Cars Direct, said:"We're delighted to be working with Vertu Honda. Working with Chris, Billy and the team has been a pleasure and we look forward to a fruitful ongoing working partnership."
Reservists, members of the TA, diplomats, MOD civilians and Defence Discount Service (DDS) card, Blue Light card and Boundless card holders are all also eligible for the preferential terms.