Vertu Motors and Durham Cricket: Pre-Season Behind the Scenes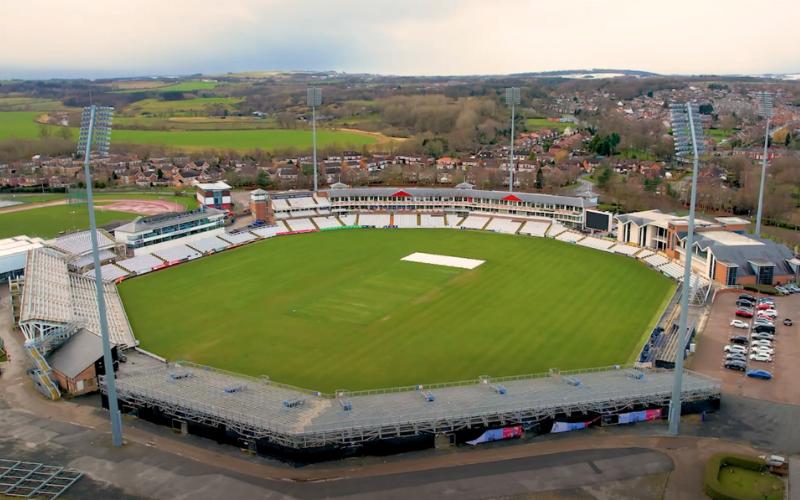 Have you ever wondered what pre-season training is like for a professional cricket player?
We've teamed up with Durham County Cricket Club in our three-part series to put Max Whittle through his paces to find out.
Max headed to Chester-le-Street, the home of Durham Cricket, to take a behind the scenes look at what pre-season training looks like, including fitness, batting and fielding, and bowling.
Watch the full videos below to find out how Max got on.
Part 1 – Fitness
In the first of our three-part series, Max's fitness is put to the test by ex-New Zealand International cricket player and Durham's Lead High Performance Coach, James Franklin.
Sam Clark, Strength and Conditioning Coach, explained that each players' fitness is assessed before creating individually tailored plans. Max was then challenged to a 10/20 metre sprint, competing against English cricketer, Ned Eckersley, before joining a weight lifting session in the gym.
Part 2 - Batting & Fielding
Max padded up to take part in a batting session with James Franklin, before trying his hand at fielding with Fielding Coach, Cole Pearce, to get an insight into what the team do, particularly throughout the winter months.
The fielding session included run outs, diving catches, and a crazy catcher.
Part 3 – Bowling
In the final part of the series, Max's bowling skills were put to the test by Assistant Lead & Bowling Coach, Neil 'Killer' Killeen.
So, what were Max's key learnings from his time with Durham Cricket? Never mess with Neil 'Killer' Killeen, and above all, cricket is a lot of fun.
Stay tuned to our newsroom for future Vertu Motors Durham Cricket content, subscribe to our YouTube channel, or follow us on social media.