Vertu Motors and Middlesbrough FC Surprise Lifelong Fan with Ultimate Day Out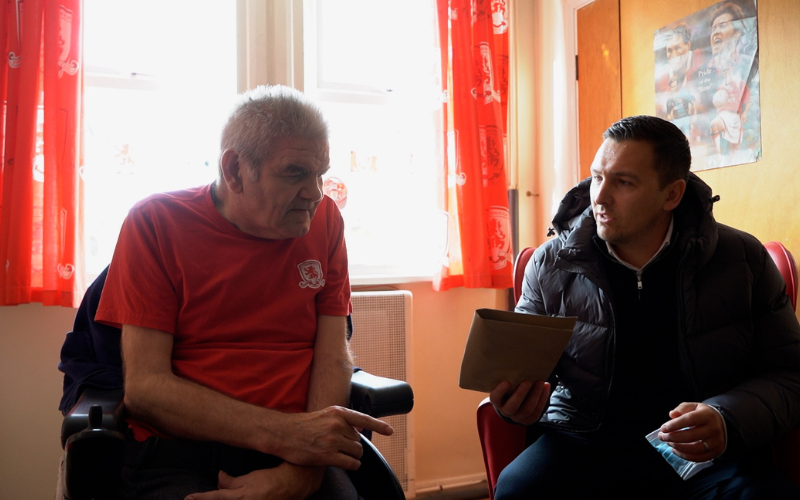 A lifelong Boro fan was left speechless when former Middlesbrough and England star Stewart Downing paid a surprise visit to his care home, Astune Rise in Eston.
Although being one of the club's biggest supporters, Paul, 63, who has lived at Astune Rise since 2014, had never attended a game at the Riverside Stadium, despite his room at the care home being a shrine to his favourite club, with curtains, flags and posters decorating the Boro coloured walls.
With no family who visit Paul, home manager Caroline Bowstead worked with the football club and commercial partner Vertu Motors to make Paul's dream a reality. Stewart Downing, Paul's favourite player invited him, Caroline and Paul's keyworker Angela to be his guests at the match against Bristol City, enjoying full hospitality and the opportunity to meet other players.
Paul had 'the best day ever' and was treated like a VIP by the club and Stewart – meeting coach Jonathan Woodgate and players Dael Fry and Matt Crooks.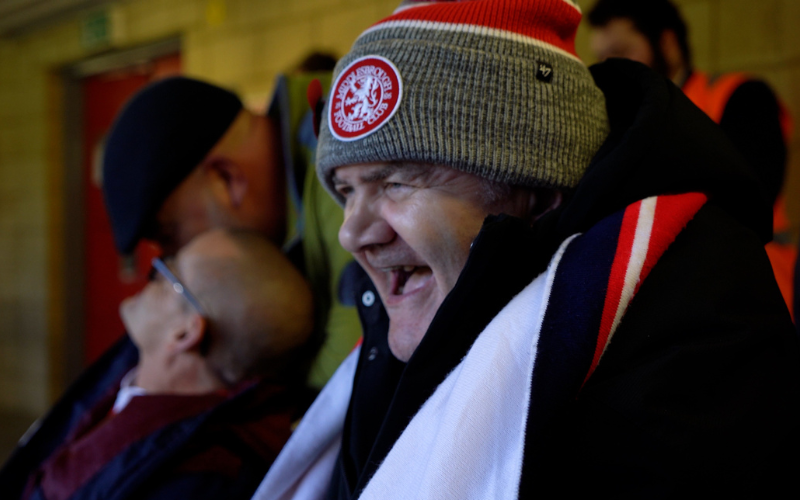 Paul Brown enjoys the game.
Caroline Bowstead said: "We had the most wonderful day and Paul has had the biggest smile ever since. We were made to fell like royalty and even though the match ended in a draw, Paul loved every single minute.
I'd like to thank everyone, particularly Stewart, who made this happen, I don't think they will every realise what it meant to Paul and how happy he is.
"Paul is a huge part of our family at Astune Rise and I am so pleased we've been able to do this for him."
After the match, Stewart Downing said: "It's amazing from both Middlesbrough Football Club who have put on a great show today, and Vertu Motors who've brought it all together.
"Just seeing Paul interacting with the fans and for the first time for him to be here, I think he's had a magnificent day and I'm sure it's something he'll never forget, it's been amazing."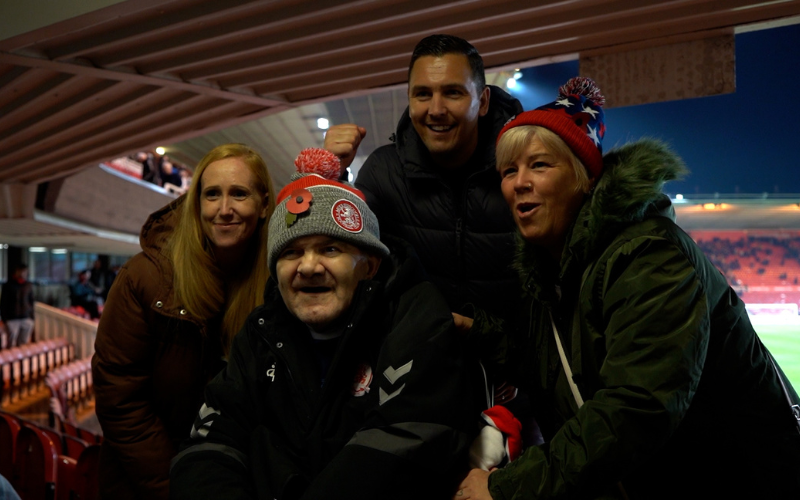 Paul and Stewart with home manager Caroline Bowstead (left) and keyworker Angela.